[Watch] A Reckless Driver slammed into Several School Children Outside
Below are some reactions by south Africans on Twitter;
A video footage that is currently trending and gaining views on Twitter reveals the moment a reckless south African driver allegedly slammed into Several School Children Outside at Wentworth.
The video footage was posted on Twitter by a South African social media users in a bid to warns south Africans driver about the danger of be reckless while driving..
@Nabeela
The driver recklessness Almost resulted to Death of those South Africans school students .
@chulu
The might be a student at the school showing off ngeMoto yabazali
Parent's need to be vigilant about their car's I also used steal my mom's car when I was in high school and do reckless things until I almost hit another car head on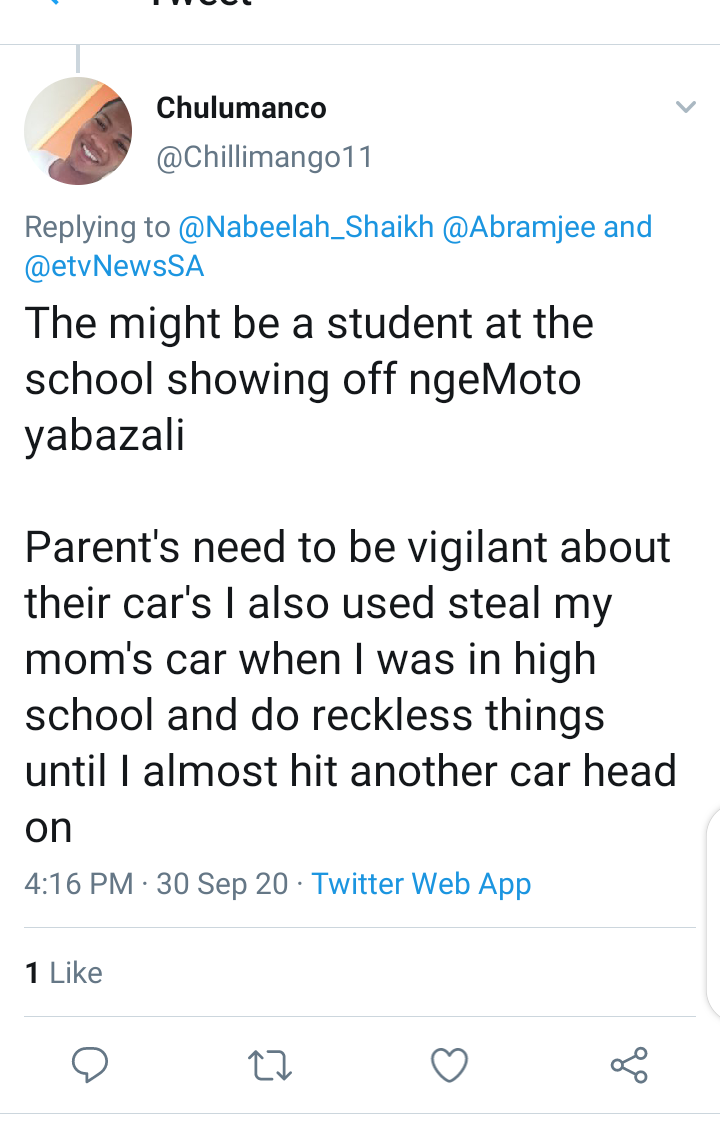 @Johb
If Jub Jub was jailed for killing pupils during a drag racing incident that went pear shaped this one will get a harsher sentence than Jub Jub due to the number of victims involved plus the clear disregard for adherence to safety protocol on a public road.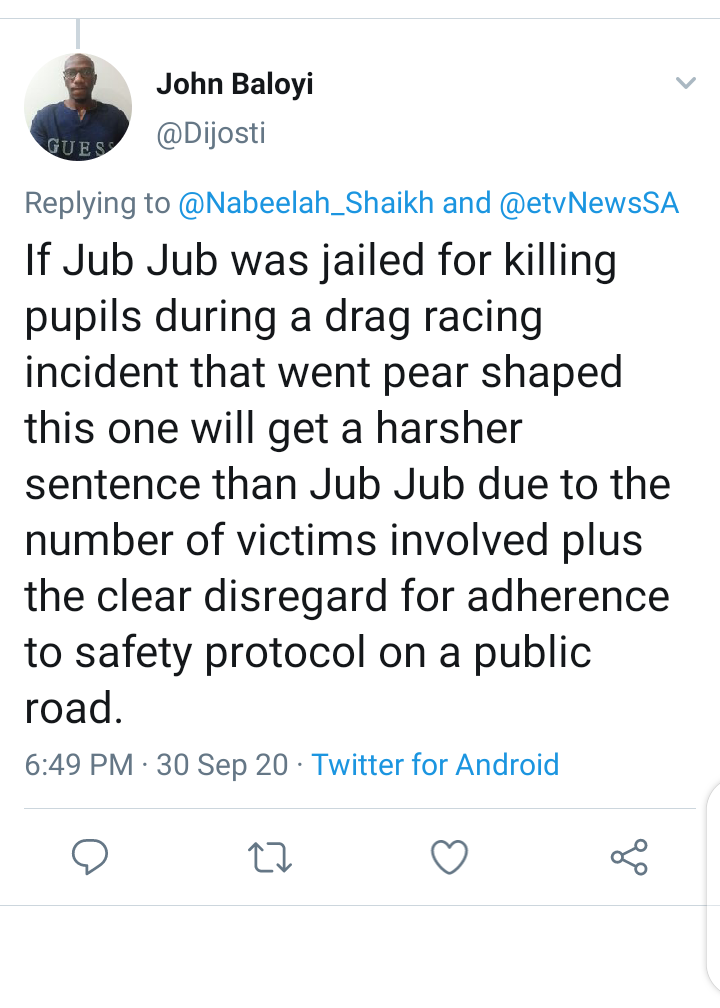 @patience
This is even beyond reckless driving but a serious mentality issue "ya bo Kleva", always wanting to impress your crowd at the expense of innocent civilians. I just pray that there are no fatalities & this driver must be brought to book.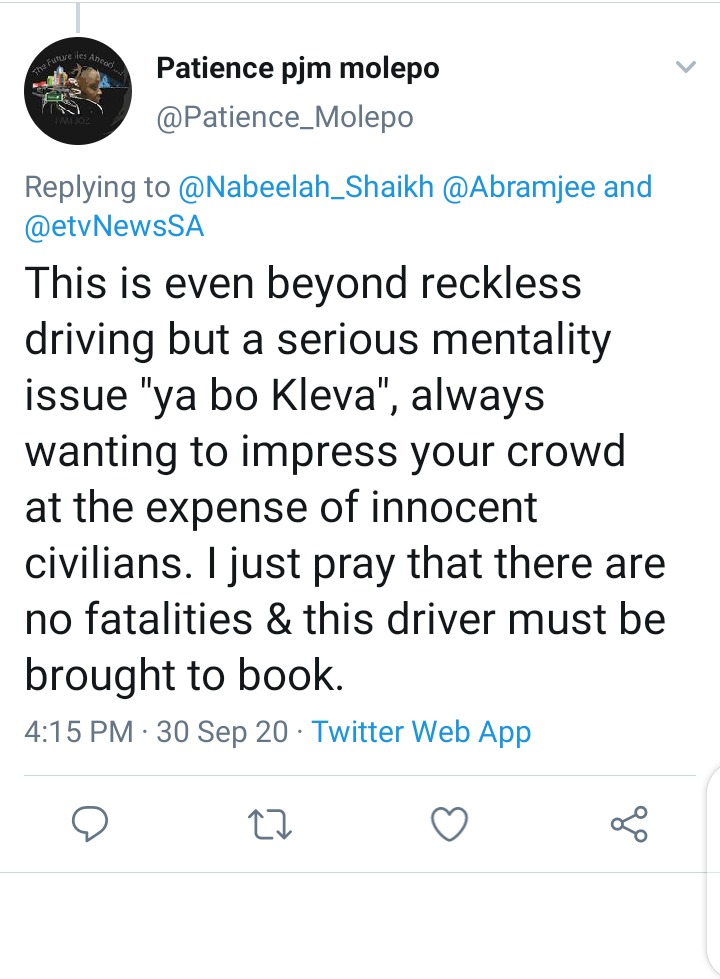 @Sela
Well the kids that got slammed and witnessed this will know better for next time.
The theives should go to parliament. They have the right skillset and they will fit right in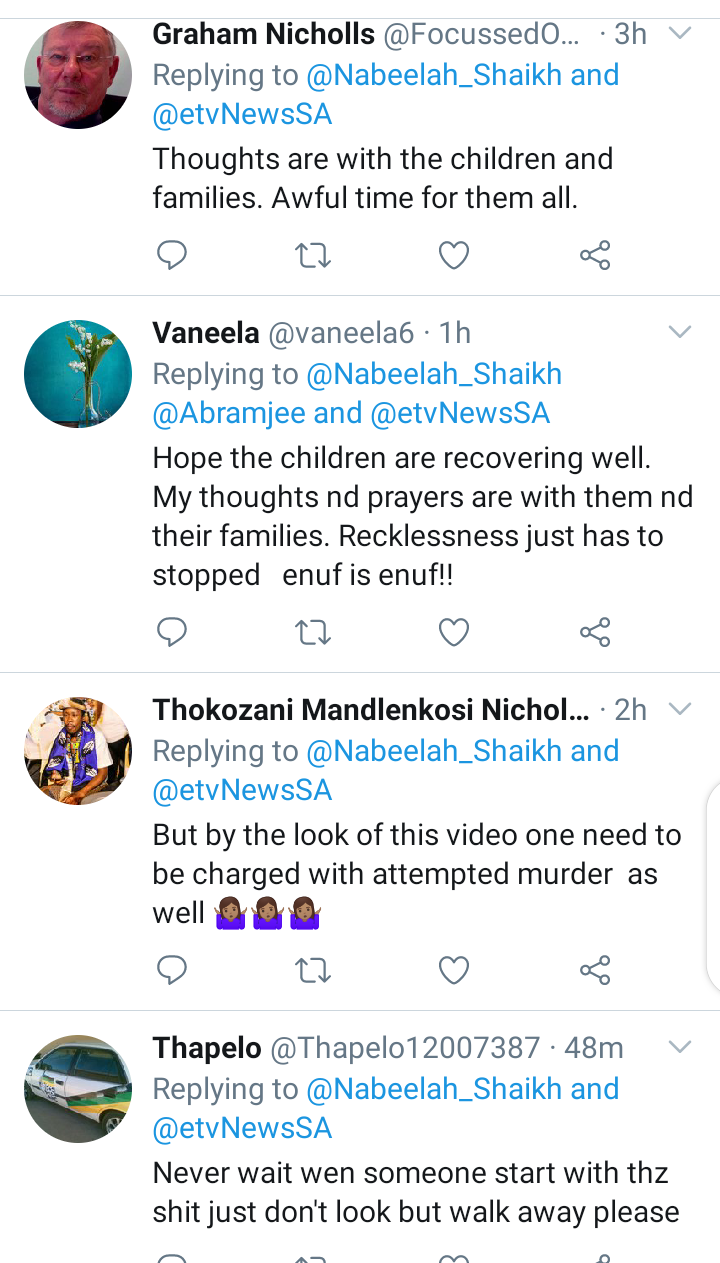 .