We are UnComfortable with the unwanted Approach by black South Africans Men-Lady Cry Out on Twitter
A video footage has surfaced around the social media revealing the moment a south Africa lady named Ntsiki Mazwai was fuming up in anger due to the improper way most south African black men approach south Africans ladies they see on the street.
In a nutshell she said, " there is something wrong with most black south Africans men, the moment they see a south Africa lady, What come to their mind is immorality, that can of attitude is a pervert and being pervert is not a positive name to be, Black south African men should learn how to Respect themselves and also learn how to respect south Africans women".
The video footage was posted on Twitter by a South Africa Popular socal media influencer.
@advo
Ntsiki Mazwai said:
Below are some reactions by south Africans on Twitter;
@Minister
Oh please, all you could have said is "NO" to the guy and move on. You both adults. We are not interested in what is happening in your daily life and who you meet. Oh and don't paint all the SA men with the same brush. Respect Us please.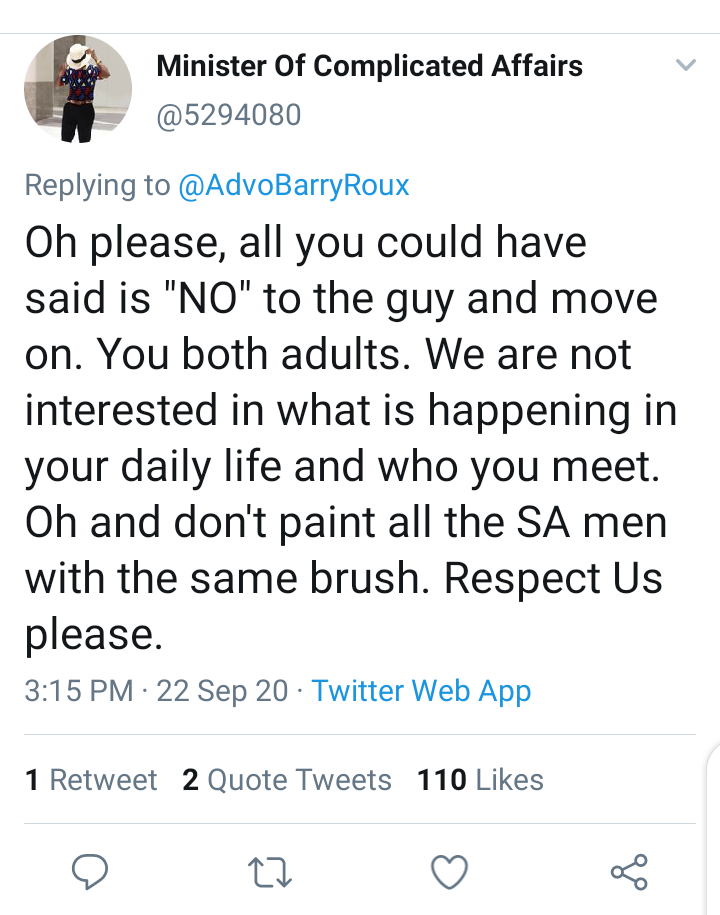 @Tinnie
What ntsiki is saying is very true, too bad that most of the men who she is referring to are not on Twitter. I highly doubt that this message will get to the men who harass us in town, in the streets and shops
@Khumo
No some guys don't shella like that others bayakuthuka…some guys expect u to stop and give them attention even when u Dont want. That is wrong. Guys don't see it as a problem and clearly u don't either. Maybe u like the attention of being chased?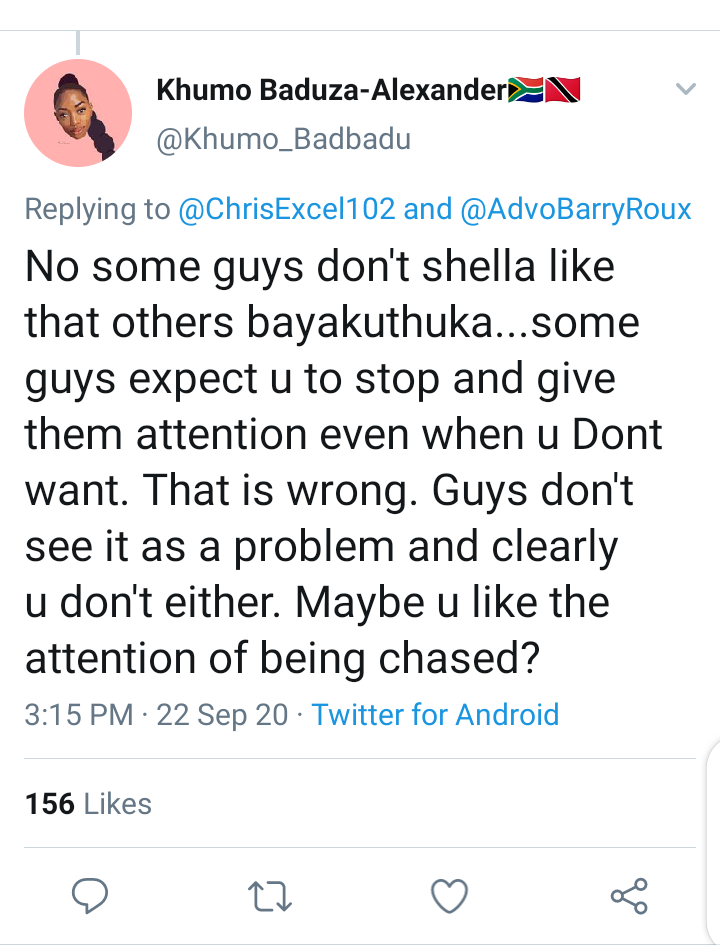 @August
As responsible men we need call out our own! 1 woman is murdered every three hours in South Africa. That alone says a lot about us men…no need to argue with