5 South Africans Zulu, CITRobbers killed in a shootout with Police at dawn park
Five South Africans from Zulu tribe got more than what they bargained for after they allegedly shot death by south Africans police officers during gun shootout, the five south Africans were set to have being shot death by Police during a failed robbing at Dawn park south Africa.
The information was disseminated on Twitter by a South Africa popular social media influencer, who posted on his Twitter account announcing to south Africans how five CITRobbers were Killed and upon Investigation by south Africans they discovered that, the five death south Africans CITRobbers were from Zulu.
According to him;
Below are some reactions by south Africans on Twitter;
@Nodlela
I'm Zulu and I'm happy this criminals are dead now, this is the way to deal with criminals. So tell me why is it called Xenophobic when trying to deal with foreign criminals the same way? Be careful not to defend criminality while trying to sound woke.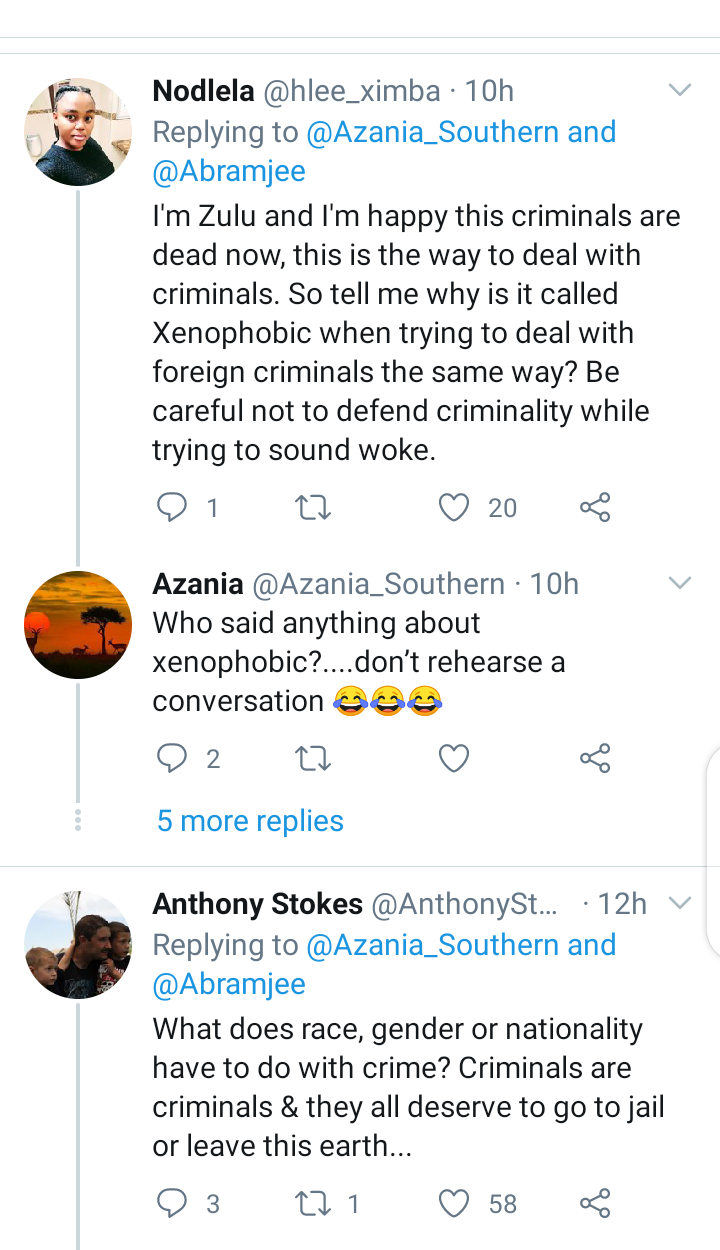 @Nd
Wena Shlama stop saying Zulus but rather say South Africans not all South African criminals are Zulus. Or is it because you recognize that the Zulus are capable of putting you in a great trek back home if they wanted to. Forgive me i forgot you know nothing about great trek……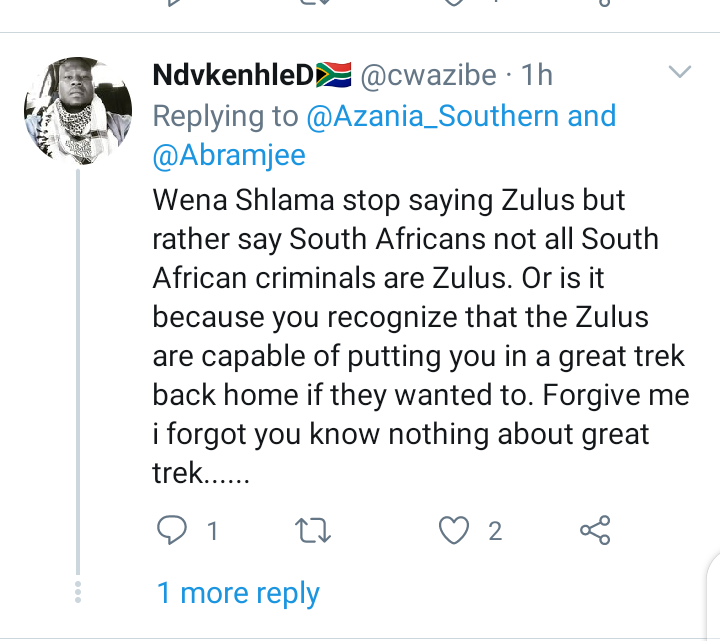 What can you say to this?