More than Hundreds South Africans match to Nigeria Embassy in Protest, demanding the evacuation of all Nigerians From south Africa (video)
Following the recent antagonism between south Africans and Nigerians, after South Africans Accused Nigerians of drugs peddling and human trafficking in South Africa, the allegations later generated to hatred as south Africans Kickstarts a Harsh tag Campaign on Twitter demanding the immediate evacuation of all Nigerians Foreigners From south Africa.
However, South Africans has already set aside a date that they we embark on Protest and the day happens to be today as hundreds of south Africans match in Protests to Nigerian embassy in south Africa.
The information was disseminated on Twitter by a South Africa lady who posted on her Twitter account announcing to south Africans their current Move.
@Pillay
#PutSouthAfricansFirst just landed at the Embassy of Nigeria https://t.co/7D
Below are some reactions by south Africans on Twitter;
@jund
Nigerian criminals must sleep with one eye open because we will never rest until we put illegal immigrants in their places. This is never over! Never ever ever over! This is just the beginning.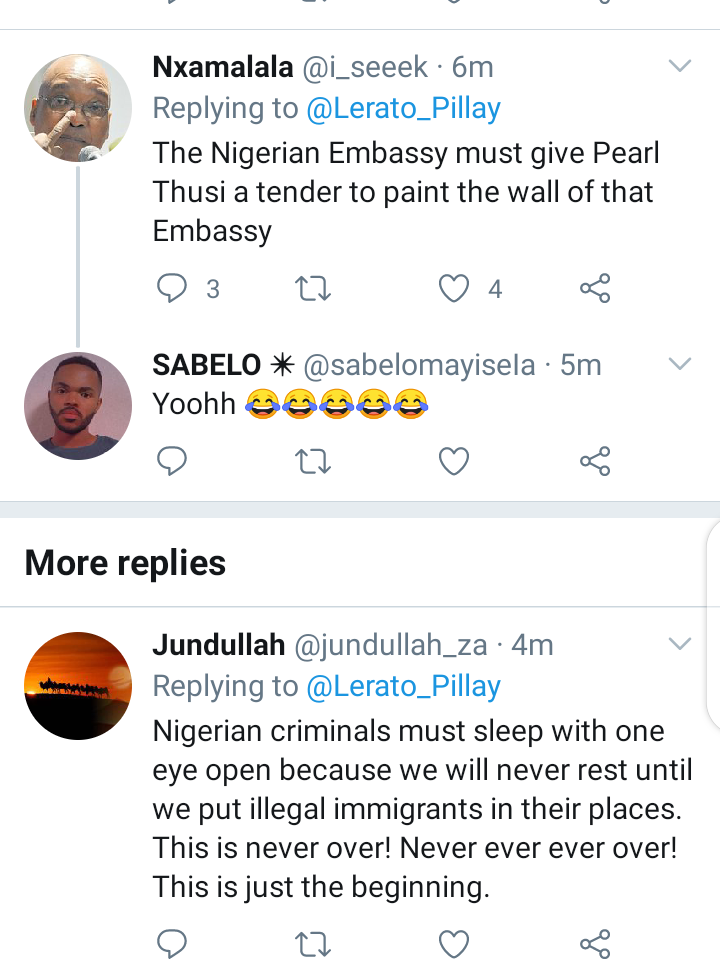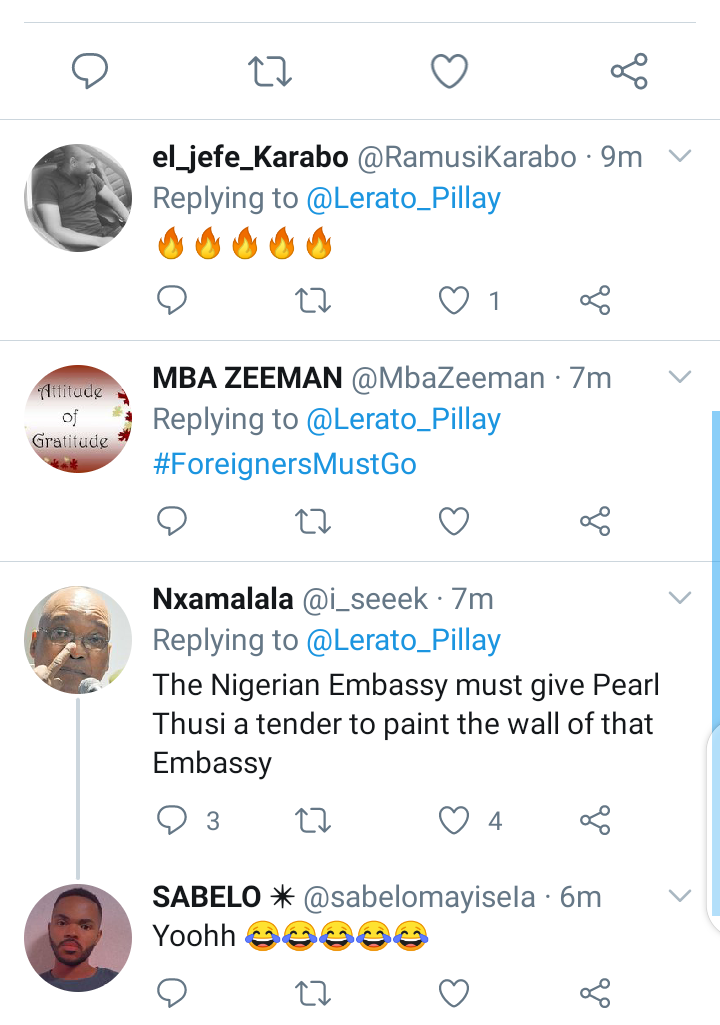 What can you say to this?