New Law has been Passed in South Africa in Response to Irregular Migration of Foreigners (Video)
Popular South Africa News Media eNCA has published on Twitter regarding the new Law that is going to be implemented in south Africa in response to the irregular migration of Foreigners immigrants in to South Africa and also with the closing of South Africa Borders.
According to the report, a New law has been passed in South Africa in total Response to the Irregular Migration of Foreigners immigrants in to south Africa, among others things, the laws also intends to provide some certain penalties and punishment and offences and also establish an inter- ministerial consultative committee in South Africa.
Below are some reactions by south Africans on Twitter;
@Simon
I must advise the South African or the media in Africa' they should stop being bias taking opinions of so called experts who failed to fix or advise their government's in shame. These people have the nerve to lie about human trafficking compare with trade.
Uncontrollable illegal influx by immigrant's and the good's exchange of good's & services has become one thing in South Africa. Is it perhaps we want to deceit the true by lies why! Does this mean slavery was not so bad after all because it was human exchange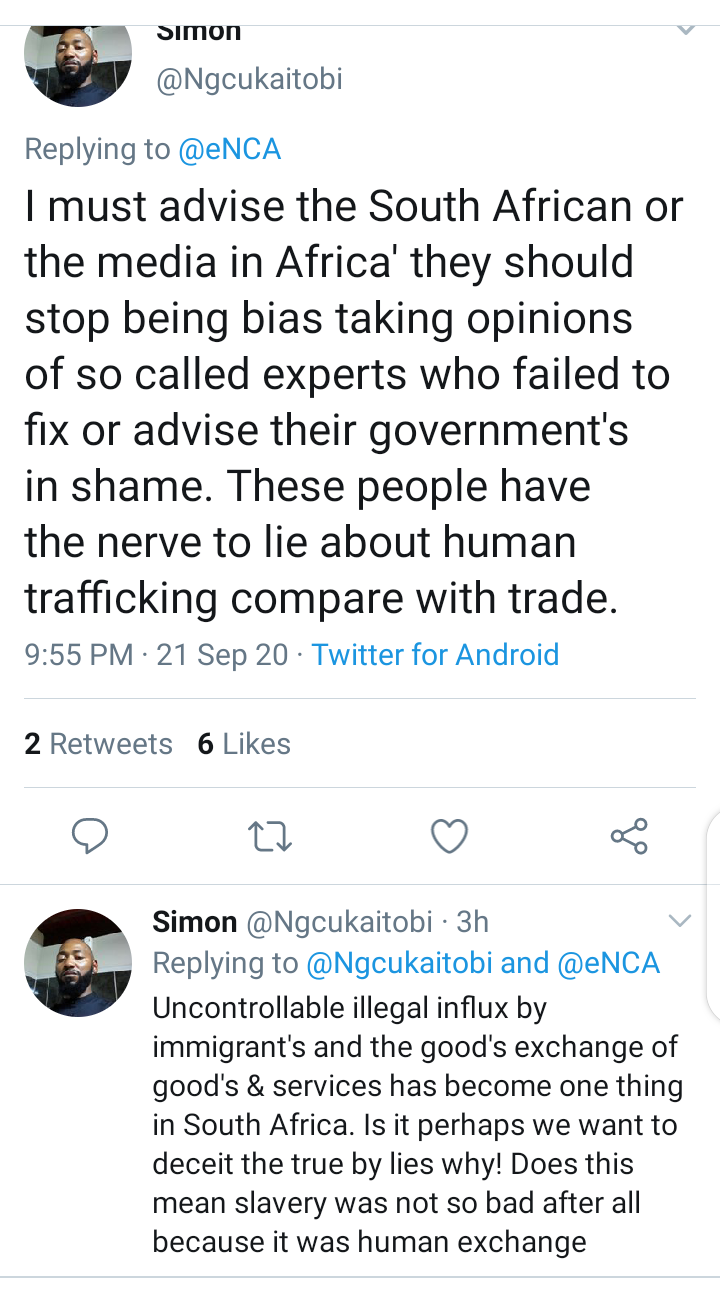 @ the Power
So let everyone stay at your house and eat your food to prove that. Why should anyone possess anything because humans found everything here on earth. Share everything then, including your spouse.
Absolutely. They are good at telling us we are one people now that they destroyed their country and are blackmailing us to stay in SA. Now borders are a colonial construct now that we must accept them here. Voetsek!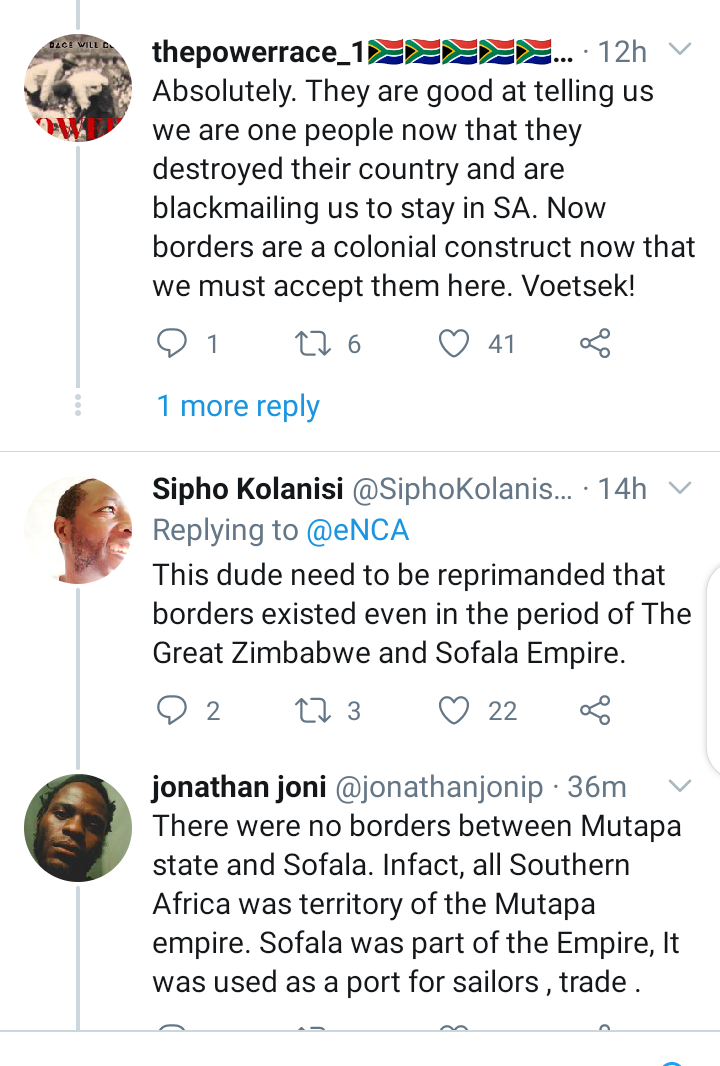 What can you say to this?