Watch the Moment a Thief Stole a Credit Card Machine Within a Second at South Africa Supermarket
South Africa socal media influencer posted a video footage on his Twitter account revealing the moment a Thief stole a Credit card machine at the supermarket.
According to the video footage, the man was spotted buying things from the super market immediately the seller went to get something within the period of seconds the man immediately took the card machine and pocketed it.
@Yusuf
Credit card machine stolen within seconds… https://t.co/1y9JD2GYsk
Below are some reactions by south Africans on Twitter after Watching the video footage;
@Faize
Those must be the most stupid criminals. It's not a money box and doesn't have physical cash. It's linked to a bank account and the banking of the machine can be done over the phone. Award for SA's most dumbest criminals well deserved in this case… 😂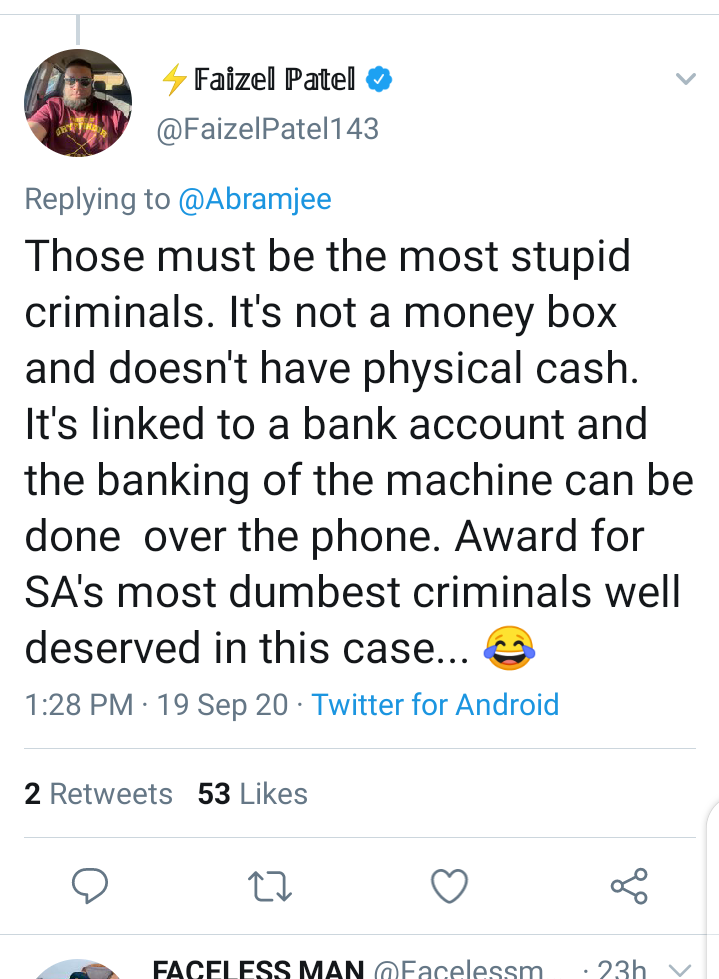 @Shiko
Each time I come across such crimes instinctively I think about tightening up security.
But as I give a deeper thought I realize that all this is just going to slow them down, there is a deeper problem within our society one that we do not invest in. We will figure it out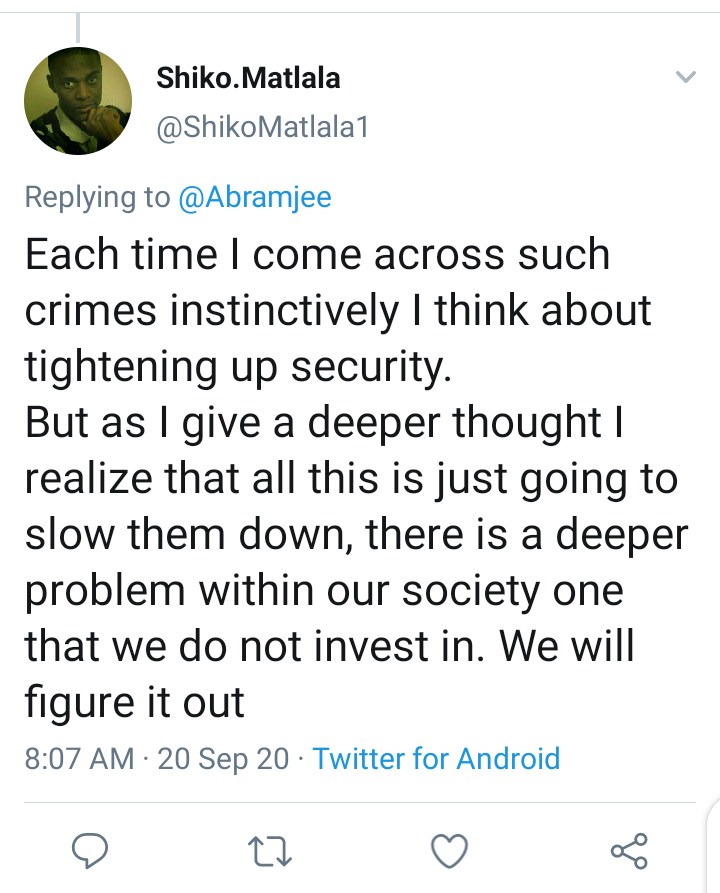 @jack
What's he gonna do with it? Do everything legal to educate yourself so you don't become a thief,and do everything legal to give your kids the best education so they too don't become thieves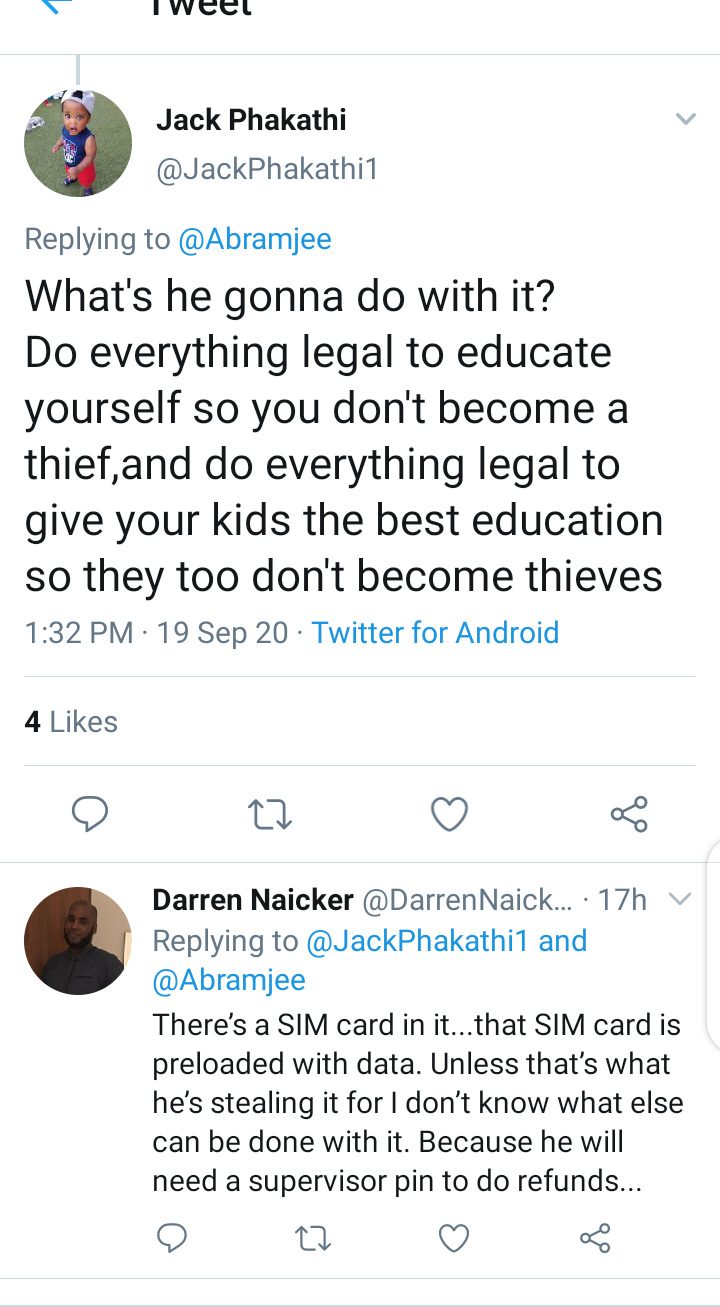 @Doc
These criminals are dumb. We had one of our card machines stolen. The criminal obviously didn't know what to do with it. Tried selling it to other shops. We were alerted by them. Went with the cops and arrested him.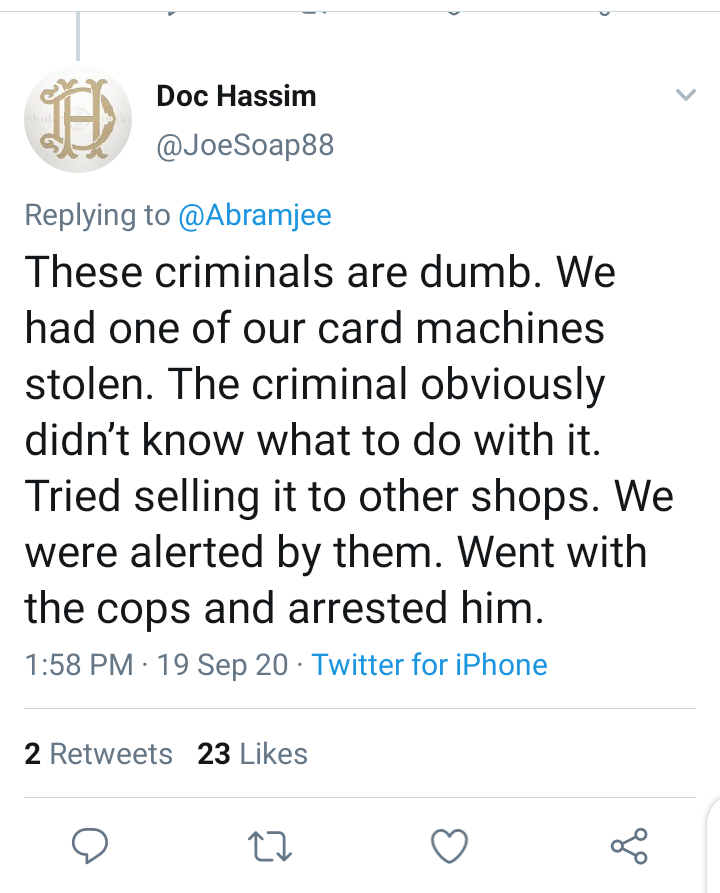 @Kho
This guy definitely knows what he's going to do. He can clone cards used to make purchases at this point. This devices belonging to some companies and there is an IT guy who services them. This guy must be working with an IT guy who services them.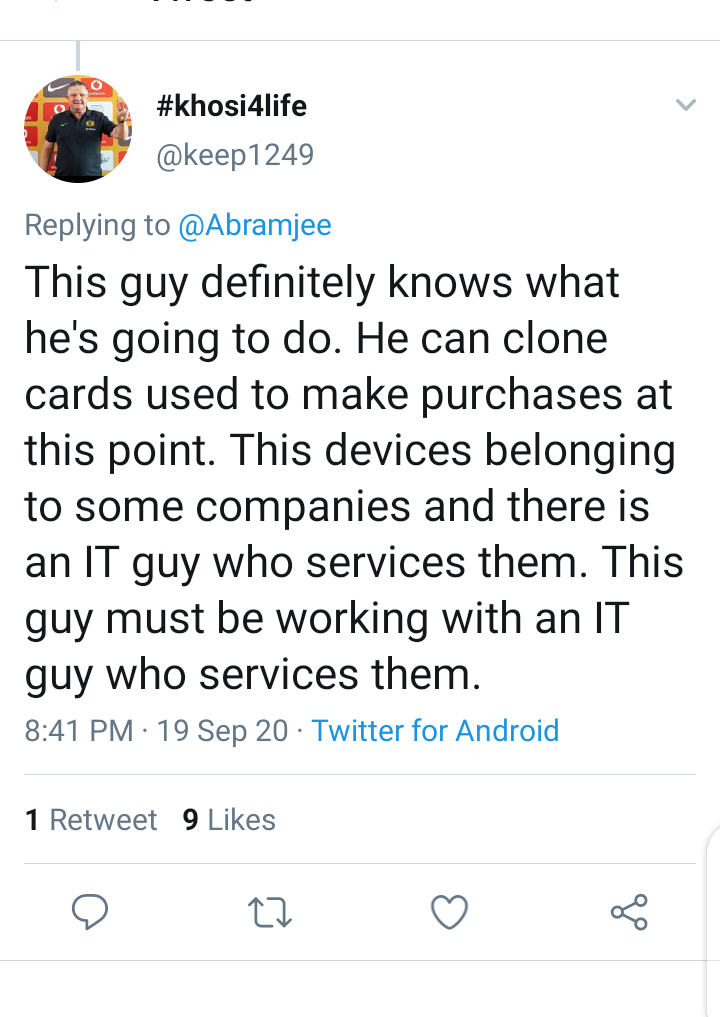 @Steph
They will program it to their account and he will take it back to the same shop and place it next to the one they use and steal the one they use they won't notice .once you pay using the card the the money will go straight to thier account not the shops account.