Johannesburg City is Very Dirty, Foreigners don't Respect Our country -South Africans Cry out on (Video)
South Africans man has taken to his Twitter account lamenting over the dirtiness of Johannesburg City that is flooded with savages almost every nook and cranny of the city, the south African man then assume that all the wastes dropped on the road of Johannesburg City are caused by illegal foreigners who does not respect south Africans in order to keep it clean.
According to him,
Joburg CBD is very dirty foreign nationals don't respect our country #VoetsekANC
The video footage that was posted by the South Africa man resulted to a great controversies among south Africans on Twitter;
Click Here to Watch Video
Below are some reactions by south Africans on Twitter;
@Noidea
Where is human rights commission they must come and stay here, akere one time the city tried to clean the street and removed foreigners who are selling on our pavement then HRC pulled human rights stunts. what about our rights of clean environment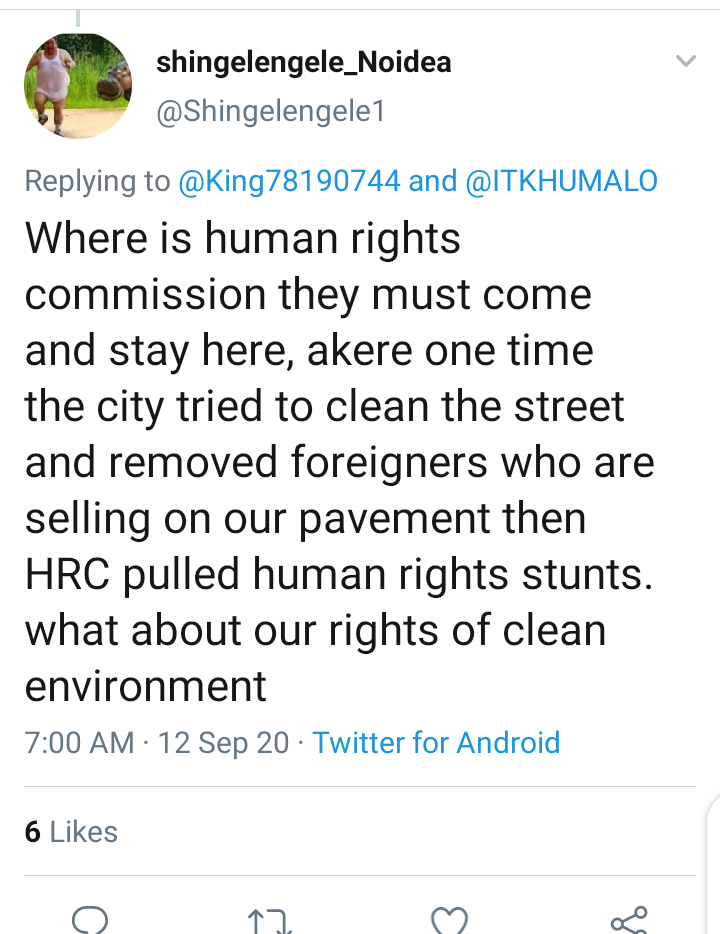 @Woman
They don't care about this country and municipality offer services when you pay your rates and taxes. Call me what you want, but the clean up need to start with sending all illegal immigrants home, including those with frodulent papers 🇿🇦🇿🇦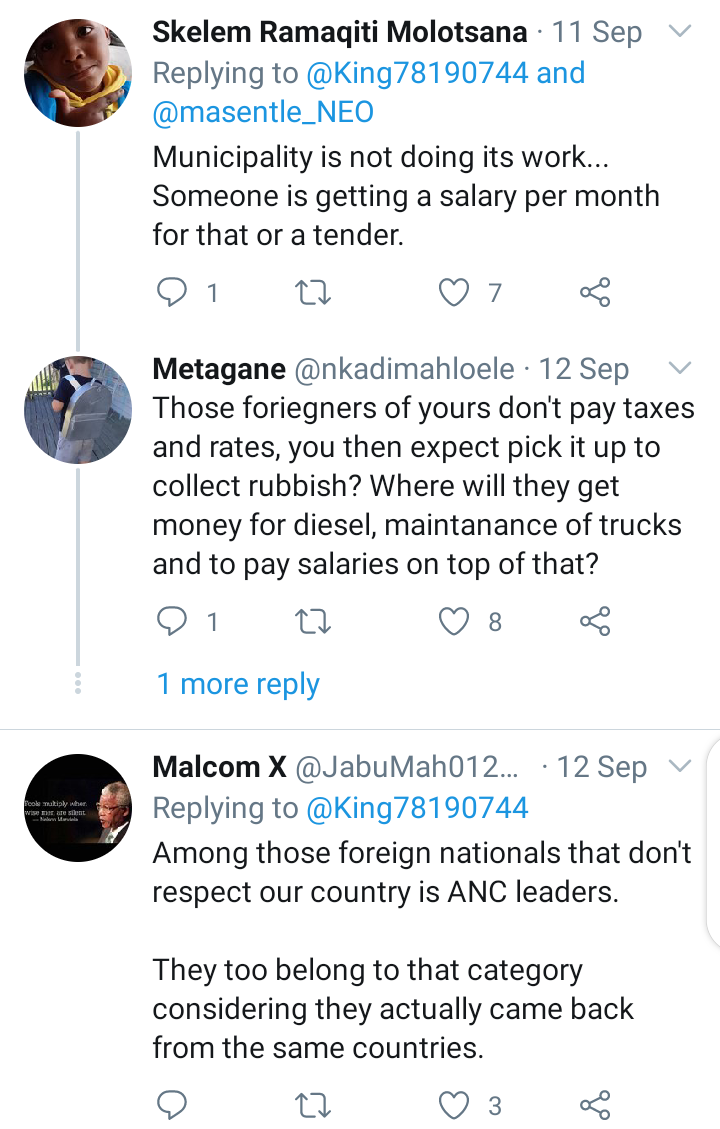 @Nk
They feel very proud of themselves for being allowed to get away with spiting us like this as a nation. Heads should be rolling in certain offices for allowing these foreigners to get away with this. #PutSouthAfricansFirst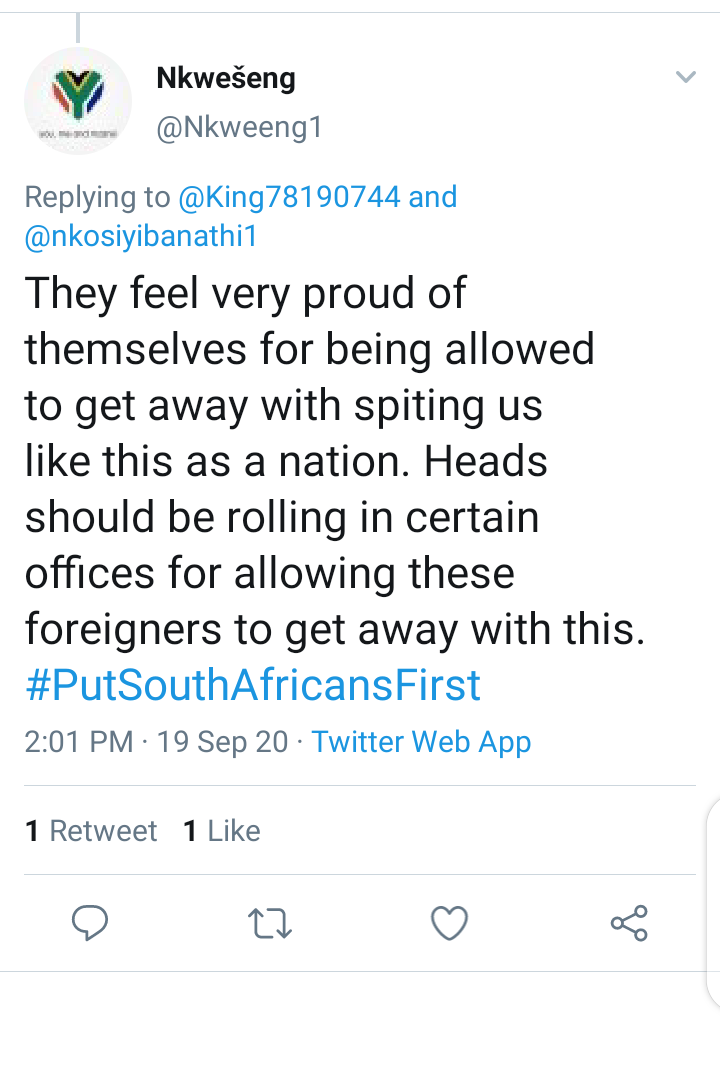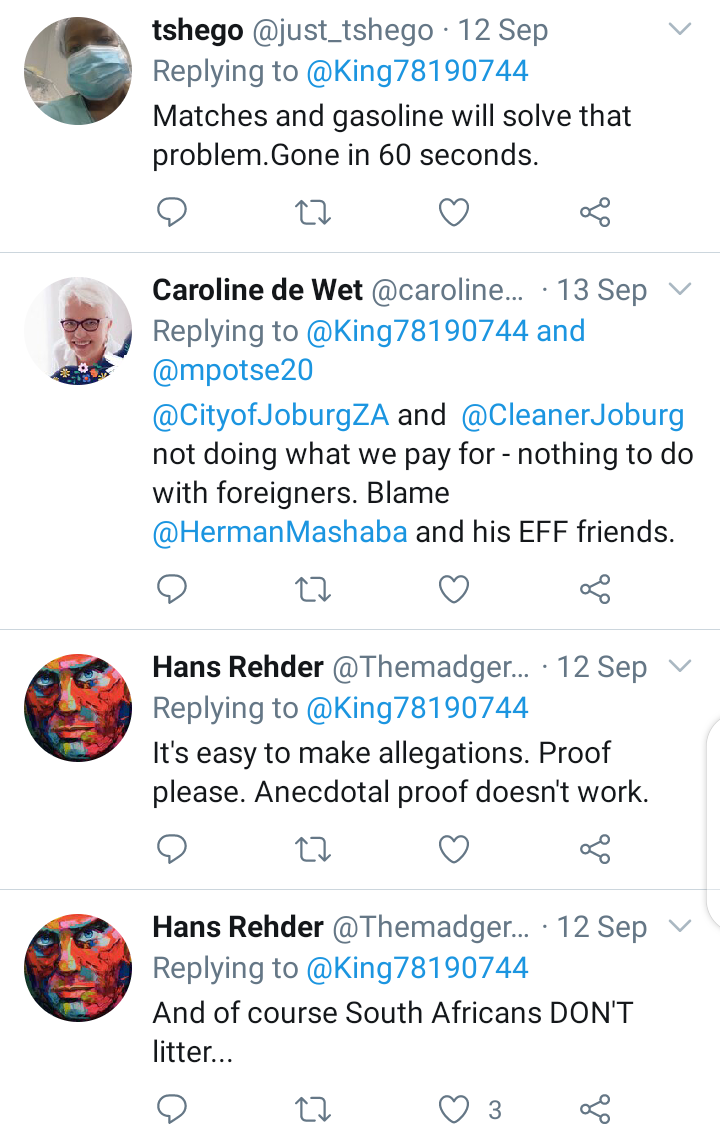 @Nyan
So foreigners should clean your city? As long as you blame foreigners the municipalities will leave that and continue to steal the money meant for cleaning. They know you will blame foreigners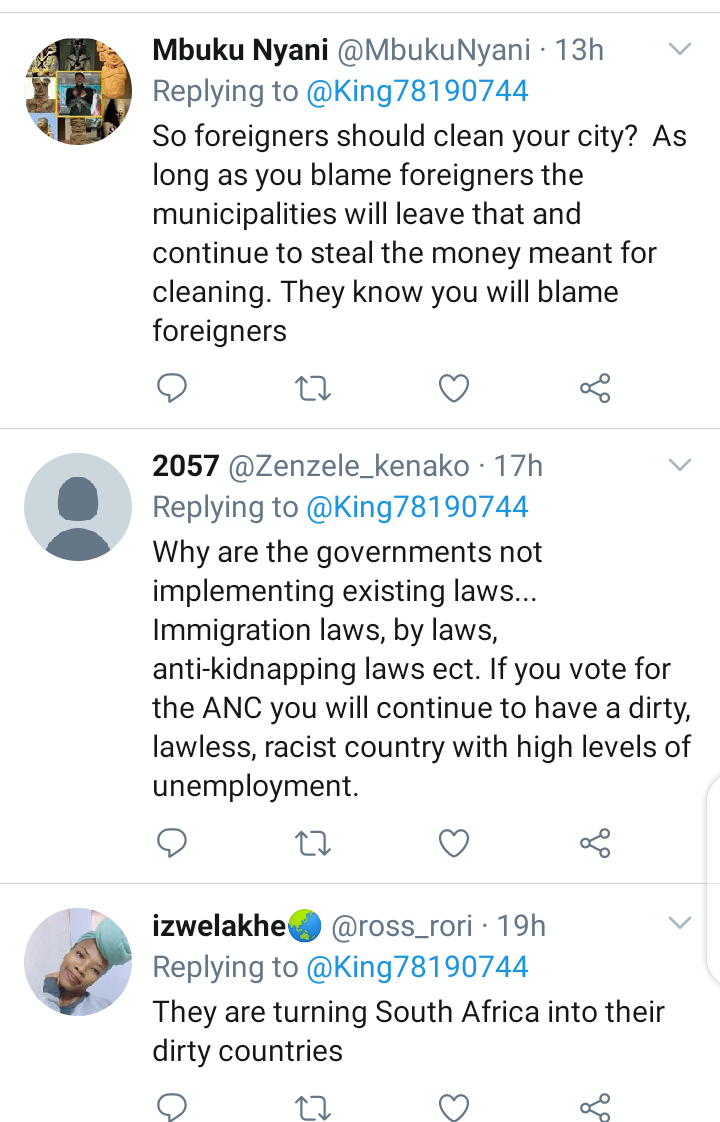 What can you say to this?