Zimbabweans are Busy Giving birth to Babies In Our Country- South Africa man Cry out on Twitter
South Africans man has taken to his Twitter account lamenting over his experience with some Group of Zimbabweans, Mozambique and Somalians.
The south Africa man explain that, he happens to interact with them and he asked them to leave south Africa, in response to his statement they said " leaving south Africa is not in their agenda because South Africa is their home, he also added that, some Zimbabweans are busy giving births to Babies in South Africa.
According to him;
I had an argument with a Mozambican, Zimbabwean and Somalian,telling them they need to go to their countries!They say SA is their home with fraudulently acquired Asylum seekers documents!Zimbabwean no documents,They Busy making babies Here.
Their agenda is a very clear one, to breed as much as they can and to ultimately combine and outnumber us while we pay 4 their breeding. You should have told them that SA is not their home and that they will go home whether they like it or not.
Clearly they Got an Agenda, next 15 years and will be saying Kiswahili and Shona must be taught in our schools ! There'll be may Zimbo, Somali, Ethiopia,Pakistani,Bangladeshi chickens all over SA, our languages and cultures will be Gone,and In 30 years Islam will be the religion!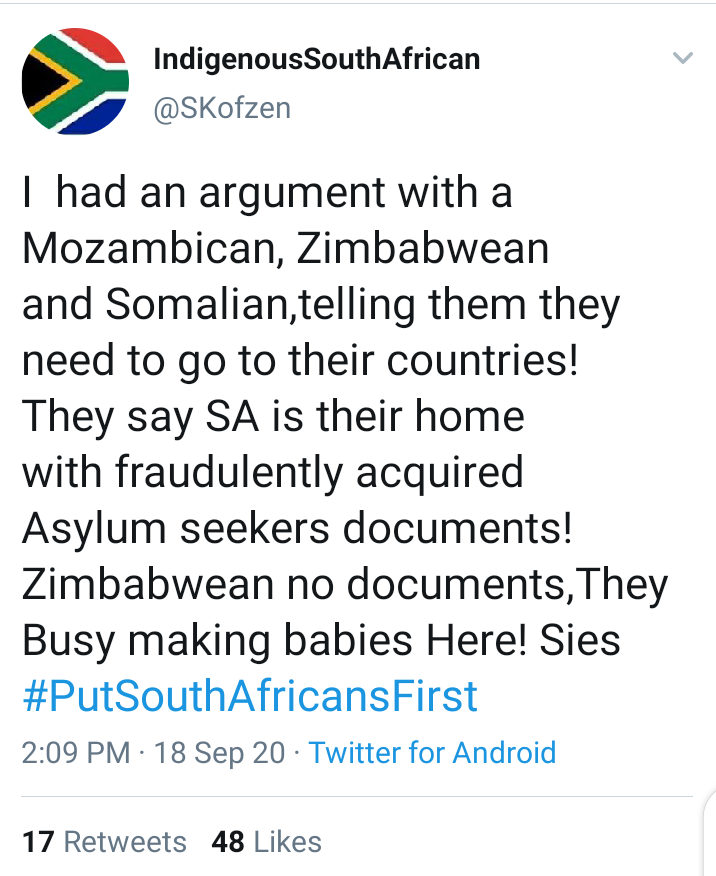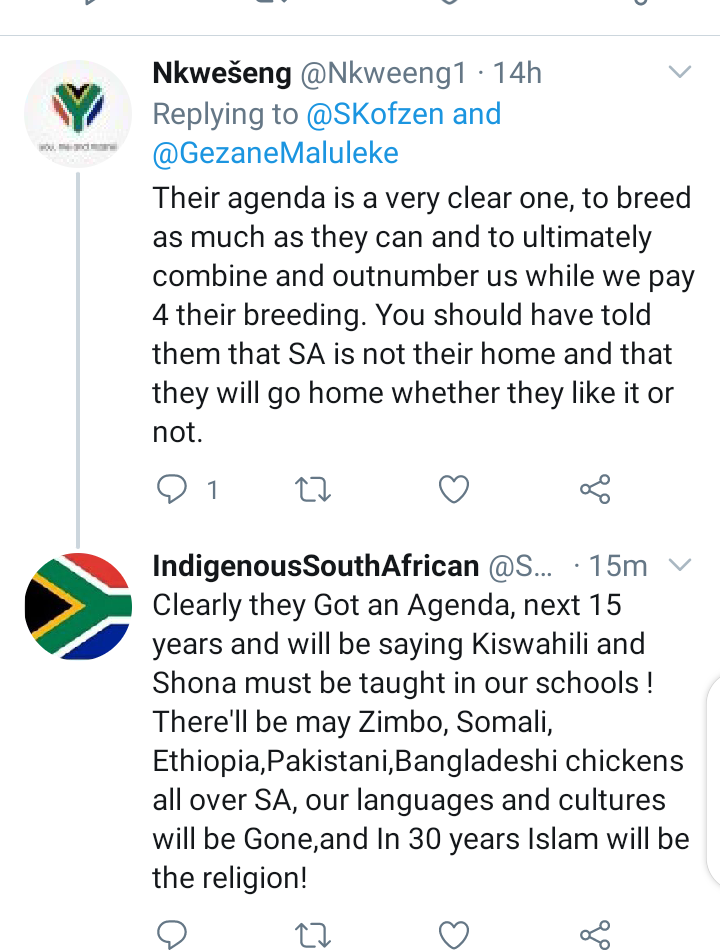 What can you say to this?