Hungry South Africans Looted the Truck that was going to Deliver Goods at Hillbrow(Video)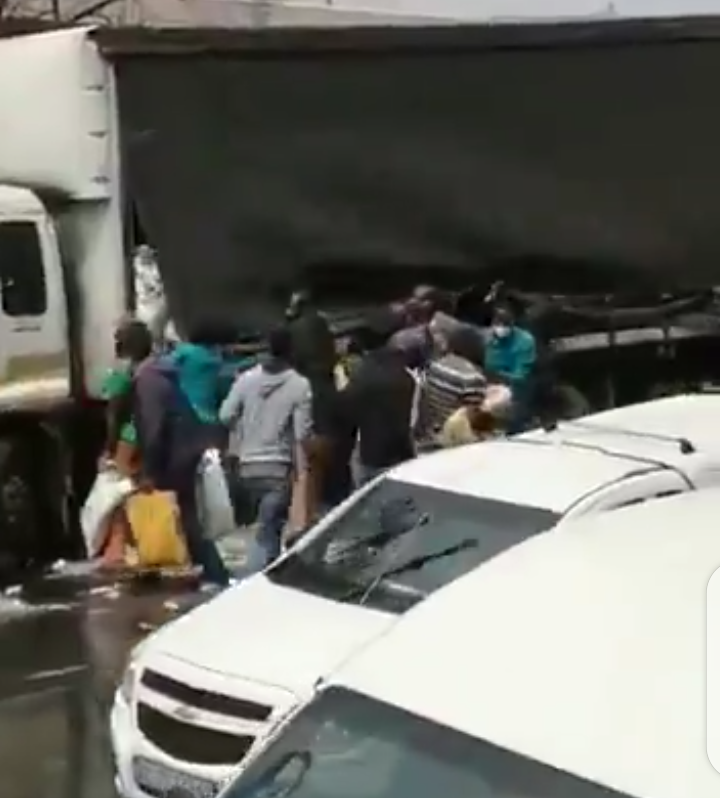 It was greatly a State of pandemonium as more than hundreds south Africans Residents stop and loots the truck that was going to Deliver Goods at Hillbrow.
The video footage that was posted on Twitter by an eyewitnesses on Twitter that is currently trending, reveals the moment Hillbrow residents looted the truck that was stuck on the middle of the highway and they took half of the Goods, which was meant for delivery.
According to him
Breaking news….
Current situation in Hillbrow claim and godrish hungry residents have looted the truck that was going to deliver goods at spar https://t.co/3MDKRZAyzV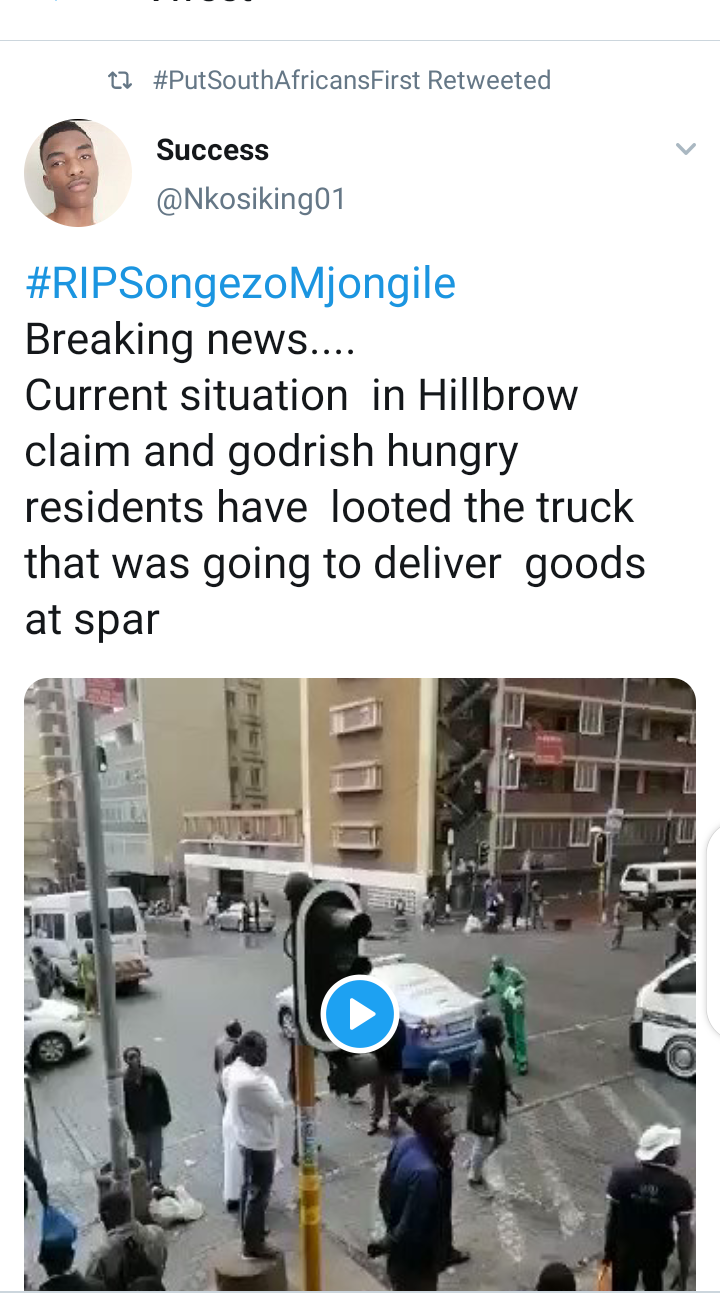 Click Here To Watch Video
The video footage resulted to a great controversies among south Africans on Twitter, as they reacted in disagreement with the caption of the south Africa man, that it was not south Africans that was seen looting rather, it was illegal Foreigners dwelling in Hillbrow.
@Engage
This is Hillbrow. Stop saying residents. These are illegal foreigners we keep telling you they have descended on Johannesburg CBD and neighboring areas. #PutSouthAfricansFirst #23septembercleanSA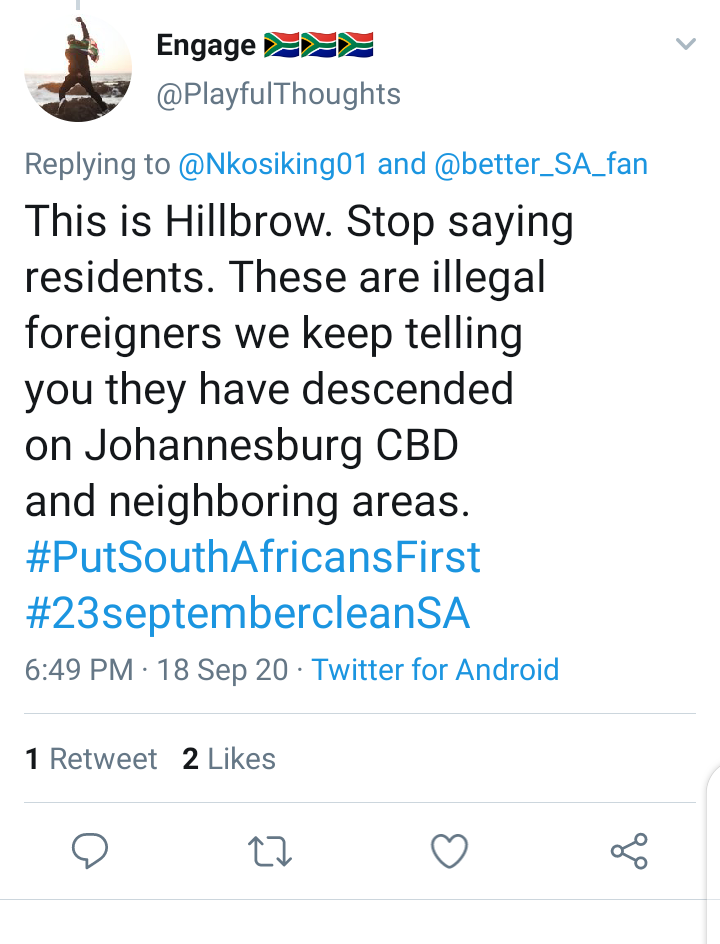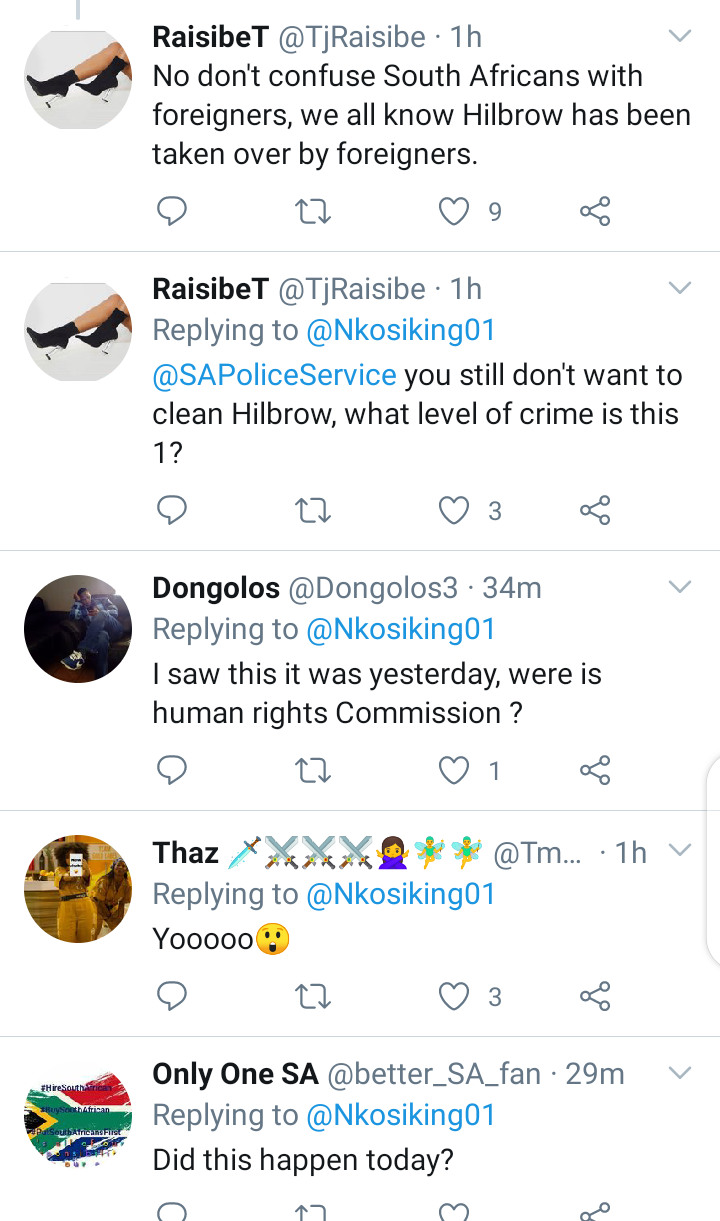 What can you say to this?