Watch the Moment a South Africa Driver Knock down a Man Who was trying to Hijack Him While on Motion
A video footage has surfaced around the social media revealing the moment a furious south Africa man knocked down a man who was trying to Hijack Him while he was driving on the highway at Night.
According to the video footage, three South Africans were strategically waiting for the man in order to hijack his car, one of them was holding a gun and he jumped in the middle of the road putting a gun at the south Africa man who was on motion hoping to stop him and snatch his car, all of a sudden the South Africa man increase the speed and he knocked down the man and he drove Off from the scene.
The video footage resulted to a great amusement among south Africans Twitter as they applauded the man for his smart moves.
@martin
I'm loving this 😁,the driver should have returned and finished the job , you can call me a psycho but I almost got hijacked in Pretoria maloba … https://t.co/p7W4vSLjGy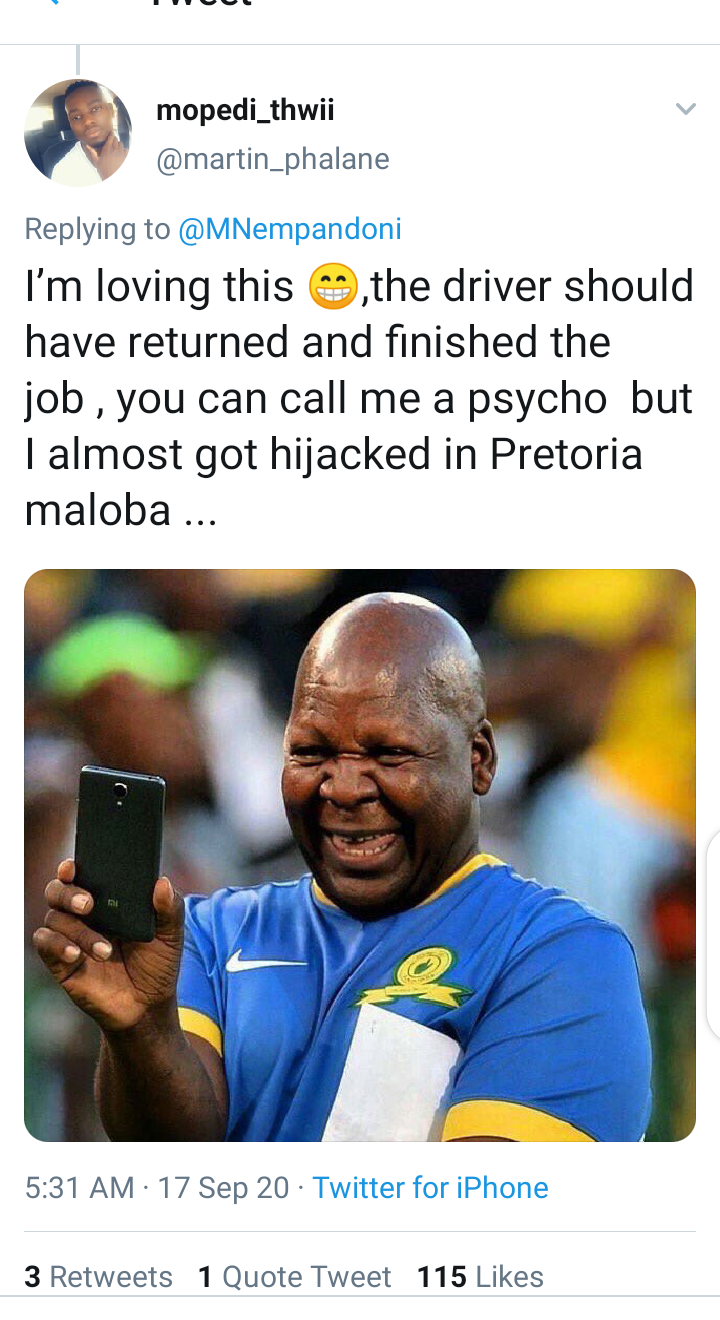 @Linki
All 3 are thugs that were desperate to rob anyone even those driving. It could've been a walker but lucky it was a driver who acted swiftly and knocked the hell out of him. See his fellow's picked him up.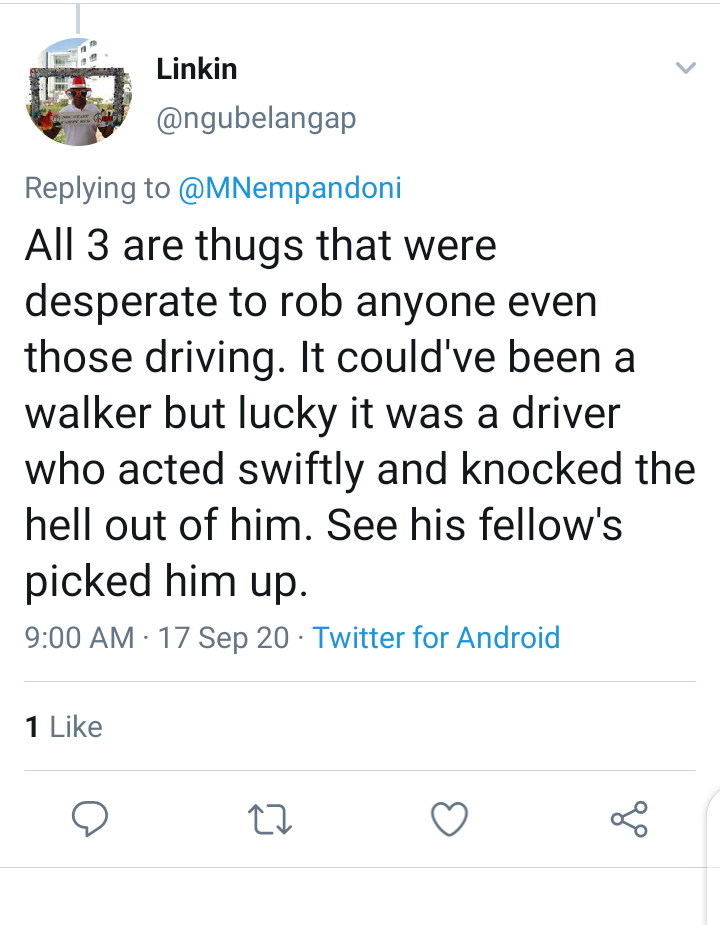 @dr
I know he's a criminal and all that but how can you do somebody like that and Just leave them to fight for their life in the middle of the streets!😪 or maybe I'm a good guy I would turn right back and run I'm over again, just to finish all the pain ife inja once!!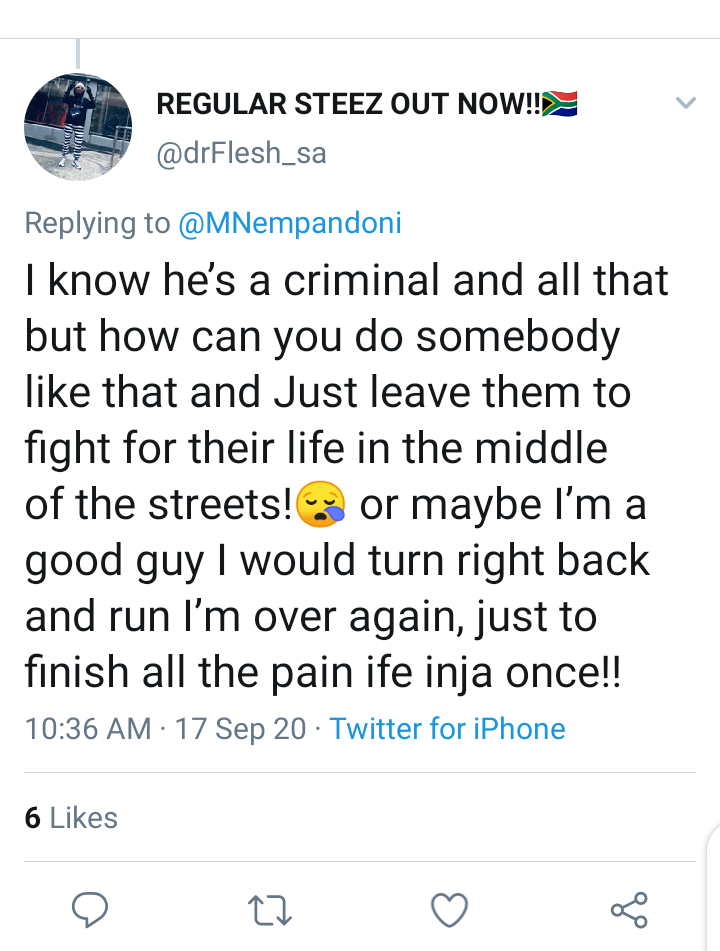 @love
This is fantastic. It's like I'm watching a movie😀 I wish the guy a very long time recovery, if not death, to keep him away from crime and show his fellow thugs the consequence of crime whenever they want to try again.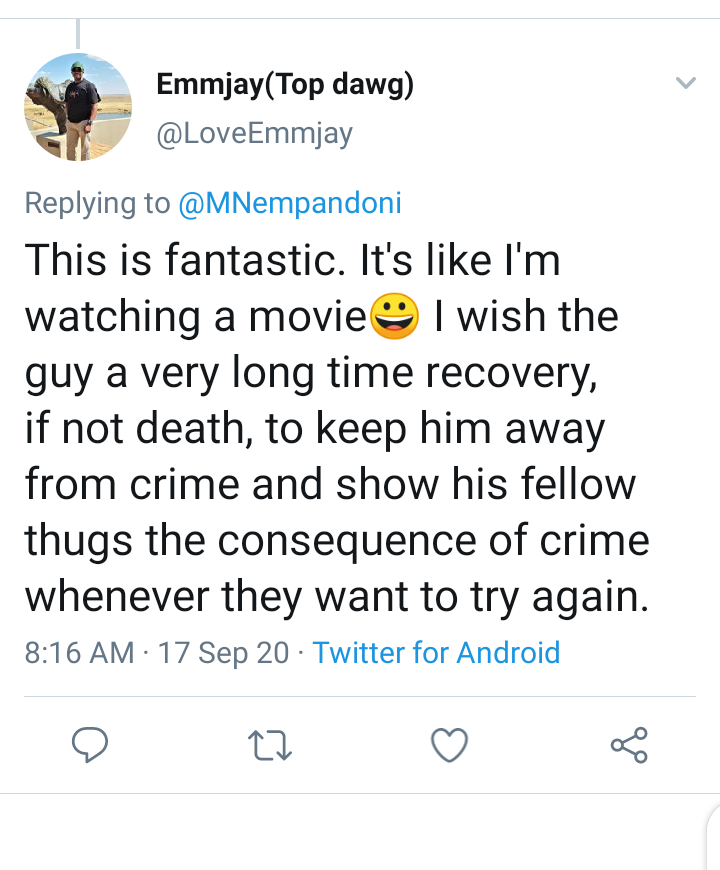 @micheal
🤔 Wonder if that criminal can go to a private hospital and claim workman's compensation related work injury 🤔.
might have ab issue if his Bosses dont have a valid Workmans Comp Reg. No. 🤷🏼‍♂️ But stranger things happen in SA.
🤣 Jist imagine the paperwork about how to prevent…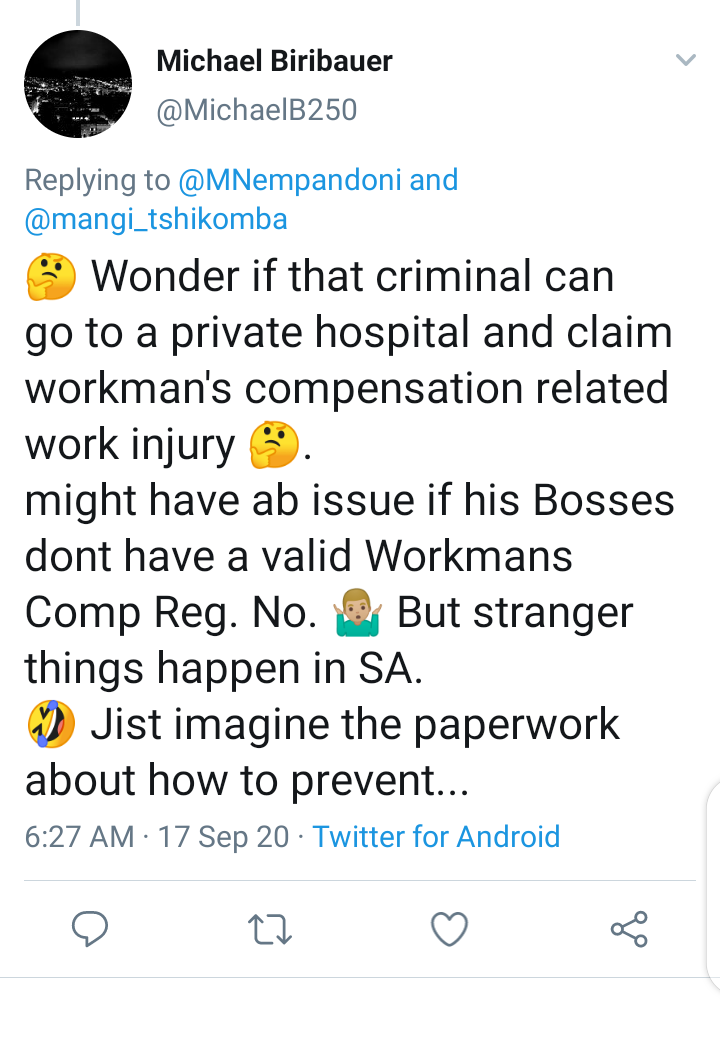 What can you say to this?