Man Douses his wife and daughter with Petrol, lock them inside bedroom and Set them ablaze
Man Douses his wife and daughter with Petrol, lock them inside bedroom and Set them ablaze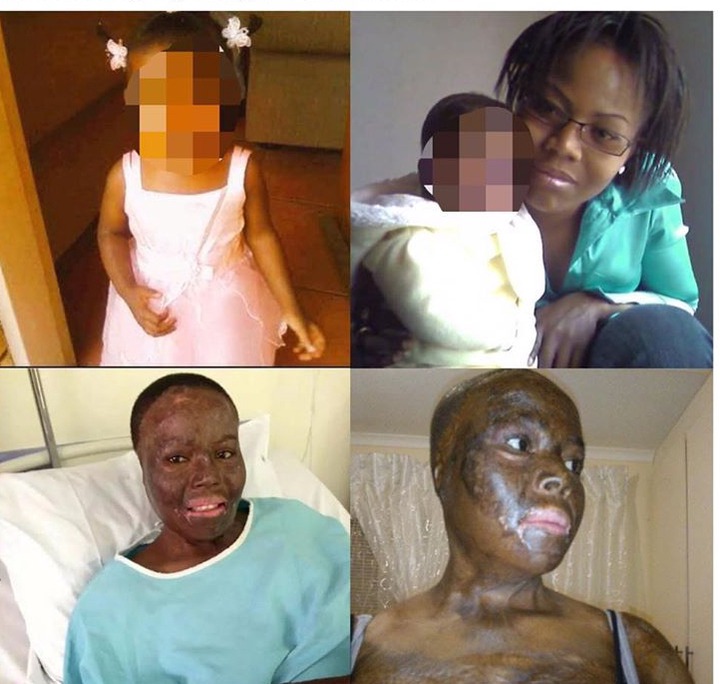 Woman fortunate to be alive after she was set ablaze by her husband along with her daughter over some misunderstanding between them.
According to report, the woman had a serious argument with her husband which she assumed to be settle at that day, on the following day, the man decided to eradicate the Woman completely by dosing the woman and her daughter with Petrol.
The woman added that after the man dosed them with Petrol she fought with him so hard to prevent him from igniting the match on them, but unfortunately the man overpowered the woman and her daughter the man then eventually set them ablaze, locked them inside the bedroom to die Unfortunate the woman daughter did not make it and she die, only the woman was able to survive the tragedy.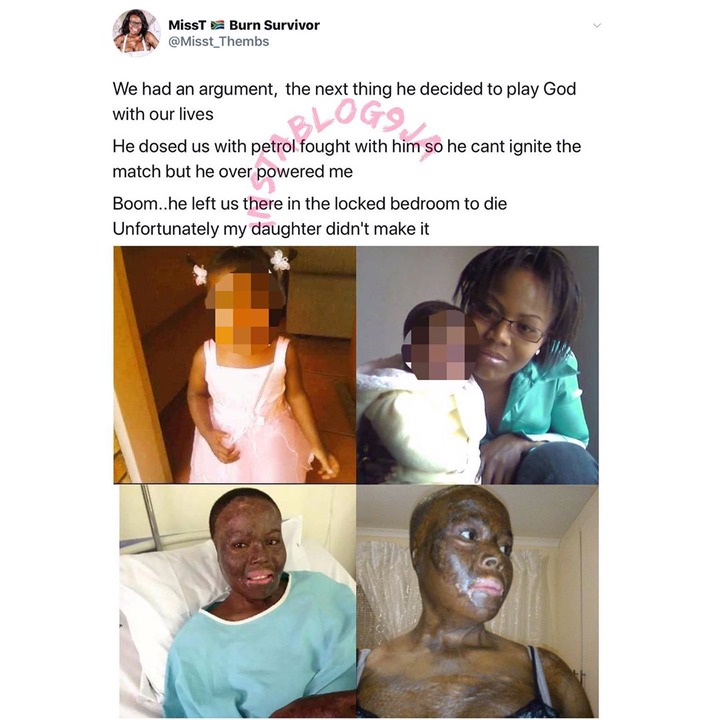 The woman was indeed fortunately to be alive.
What can you say to this?