Watch the Moment a Foreigners tries to Kidnap a South Africa Lady by Following her Home 
A video footage has circulated around the social media revealing the moment a south African lady was asking a Foreigner who was stalking her, why he was following her all the way from town to her home, but the Foreigners immigrants was heard at the background saying I wanted to collect your number.
The south Africa lady was so afraid because most women have been reported Missing after they got kidnapped by some Foreigners in the pretence of taking their numbers, the lady was heard repeatedly shouting " am going to call the police, why are you following me since? Why are you following me?".
Due to much screaming the Foreigners took a picture of the south Africa Lady and she left the place.
The video footage that was posted on Twitter by a South Africa man spark alot of controversies as south Africans labeled the man as a Nigerian man .
Below are some reactions by south Africans on Twitter;
@Zothi
I remember this other time when I was coming back from school with a bus.Some Nigerian guys were parked on the road ,next to a park and the bus driver asked them to move ,instead of moving they shouted at the driver in their language.People in the bus were so pissed at them yoh.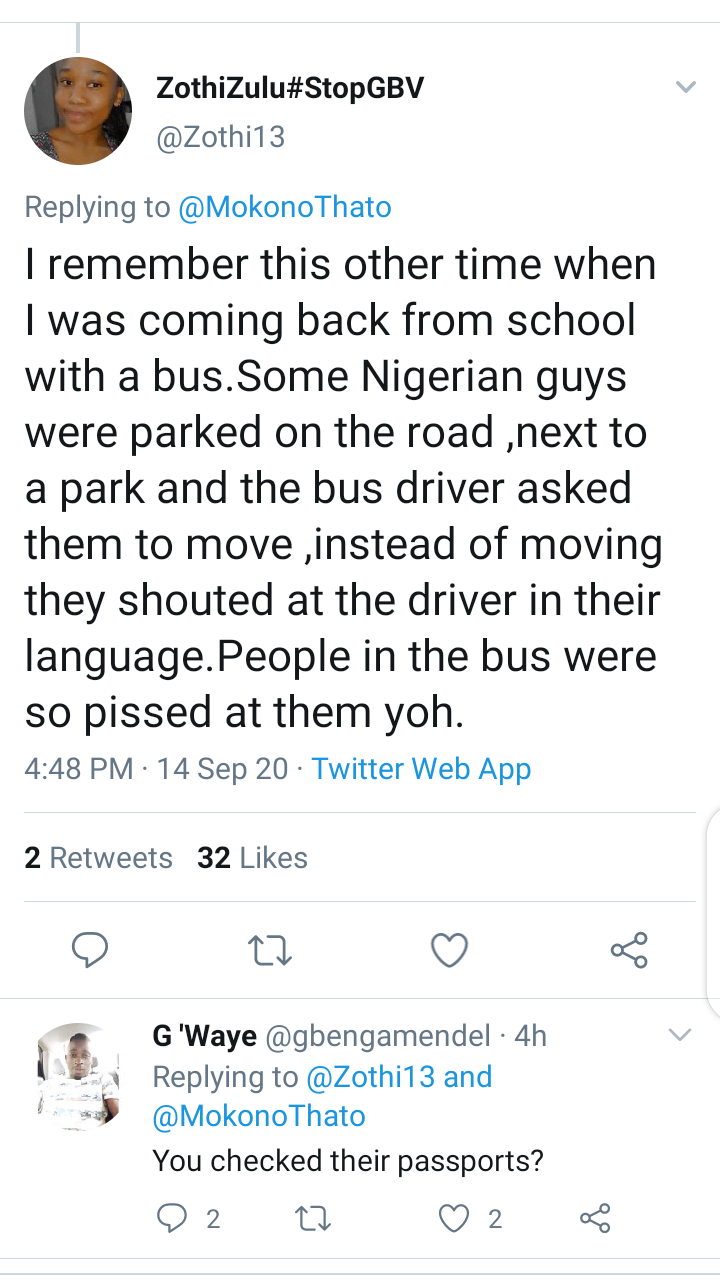 @majo
They think they are entitled to have any South African female they want, like what was that about😠? Do they think we are all Sharons? Their arrogance here in Parklands is beyond me and it's very scary. Be strong lady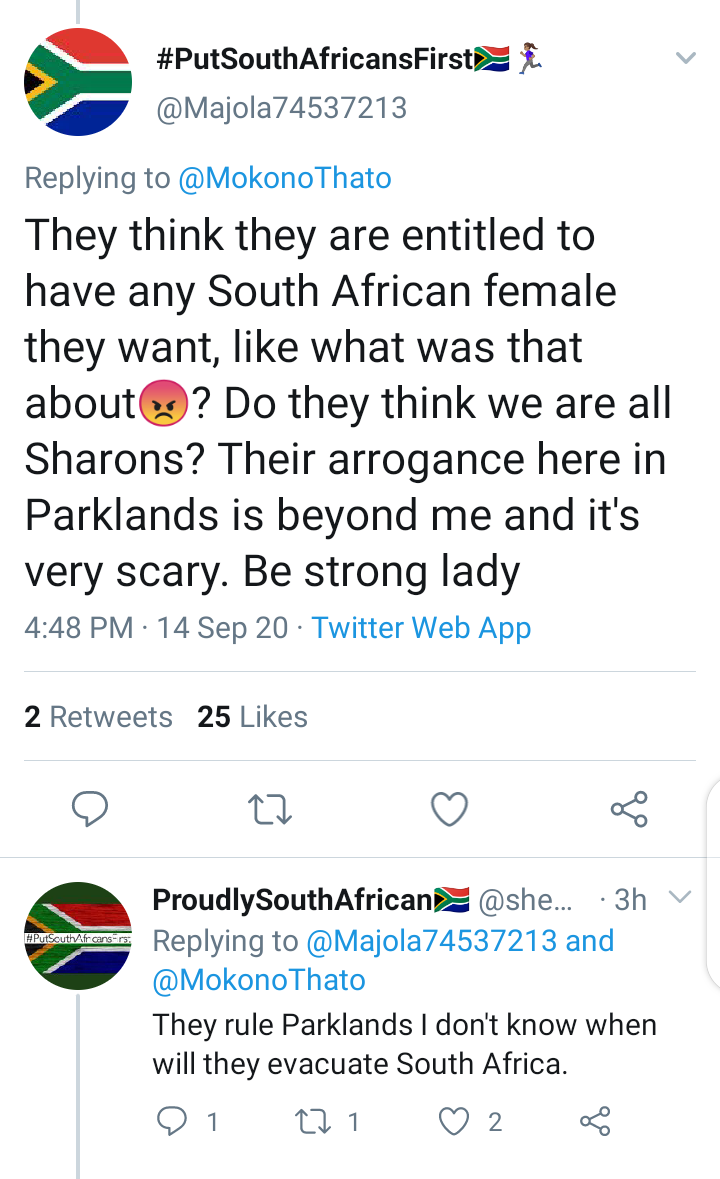 @moth
And once they get their citizenship they divorce you and go back home to fetch their real wife and kids and get them SA citizenship.
And both will make sure that both their parents get SA permanent residency which will be converted to citizenship after few years. @HomeAffairsSA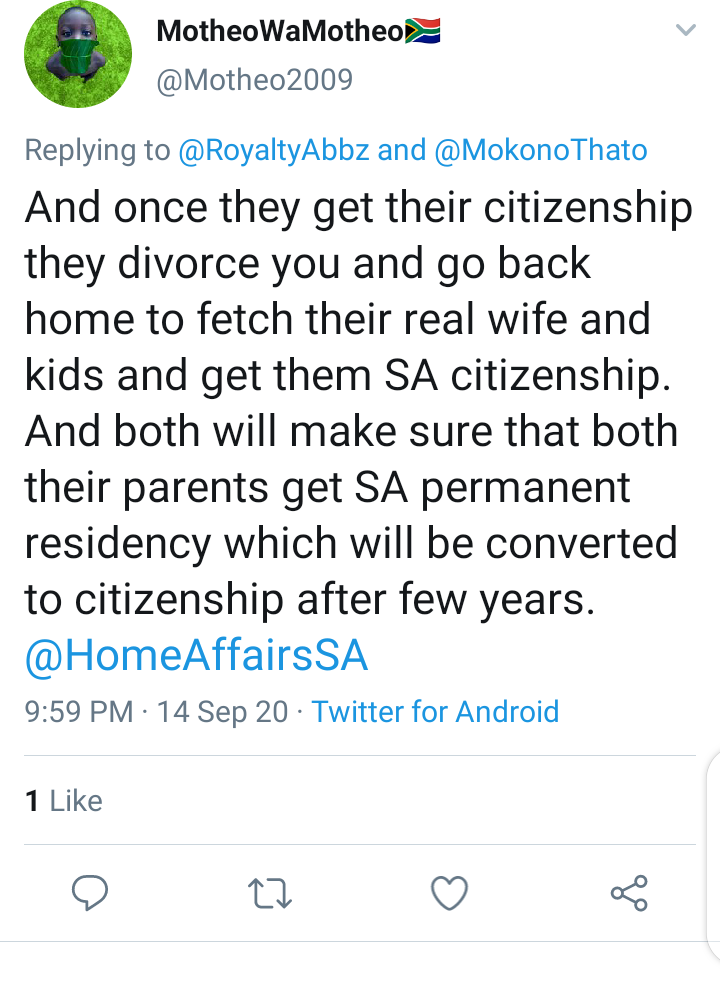 @Khizo
I think Eff can deal with them because are brothers, and Maleme cross his finger to Zulu people as we don like this people, look at this now are becoming big problems, Eff and ANC they will solve them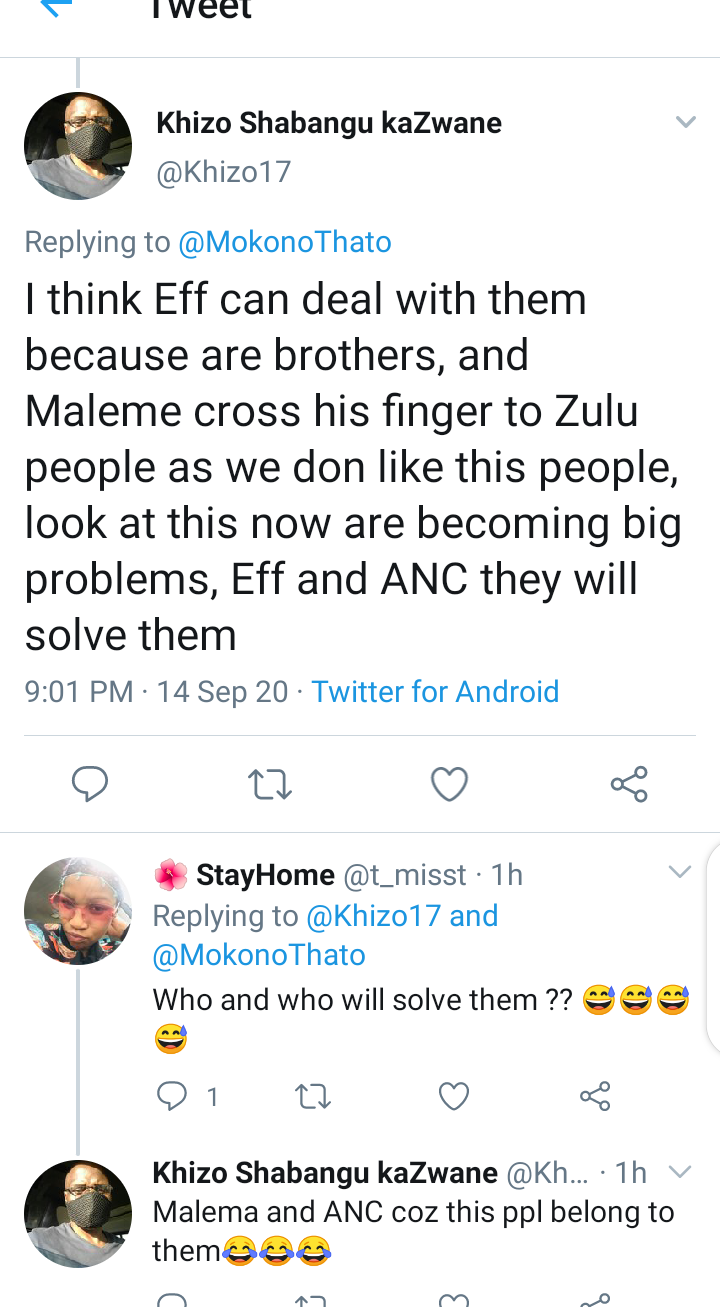 @Win
It's the creep who is wrong. No need to crucify the innocent majority feeling like we have a right to when we dont. Angithi when whites do just that we say black lives matter.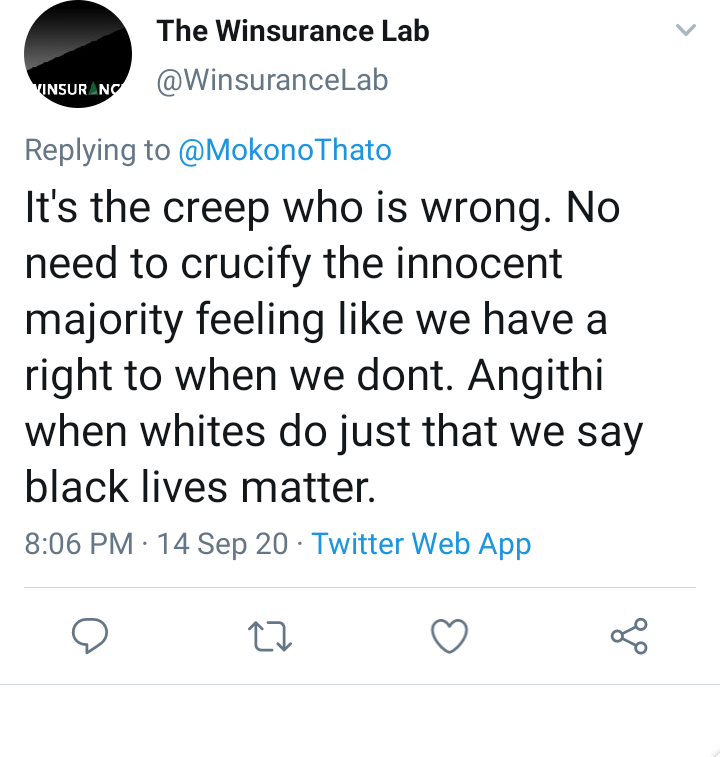 @crag
Call the police immediately, dont engage with them if you can avoid it. Make sure everyone around hears youbas soon as your threatened. Nice work with the camera though👌