We are Not Afraid of anybody, Nigerians tell South Africans in a New Video Footage on Twitter
A video footage has surfaced around the social media revealing the moment Nigeria Foreign immigrants clash with some group of South Africans who were insisted that they must Leave South Africa by all means necessary, According to the video footage Nigerians were heard Saying " this Nigerians we are waiting for them, the Police are asking us to have patient and we are not afraid of anybody".
The video footage was posted on Twitter by a South Africa man in order to create awareness about the current happening.
@Thabo
Nigerians say they are waiting for you in Sunnyside, Kempton Park, Hillbrow, etc.
Watch video Below;
Below are some reactions by south Africans on Twitter;
@Muweli
They won't say anything coz they are protected where they stay and they won't do anything about it South Africa we don't have leaders they only focus on how we are drinking and taking bribes Sies maan
@Kelebi
This is nonsense they want to fight and not go to their country . We must remind them that this is our country and not theirs I wonder what the government is saying about this they must go they are unwanted here.
Speak life who fears them we r the majority here wa bakgatlha how can you say such a stupid thing speak life they r going they cannot force us to live with them that is nonsense #nigeriansMustvoetsek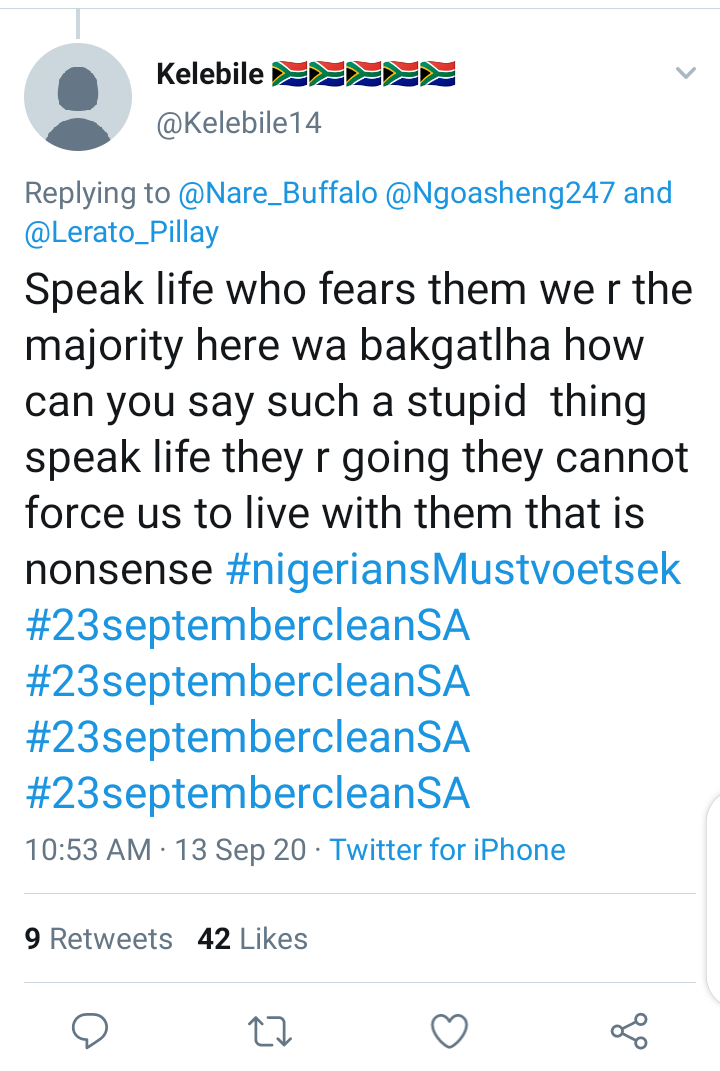 First of all no one says there must be no foreign nationals in our country, we just hate having the one that are undocumented, they commit crimes and evaporate into thin air, South Africans commit crimes and get arrested, call it xenophobia all you like,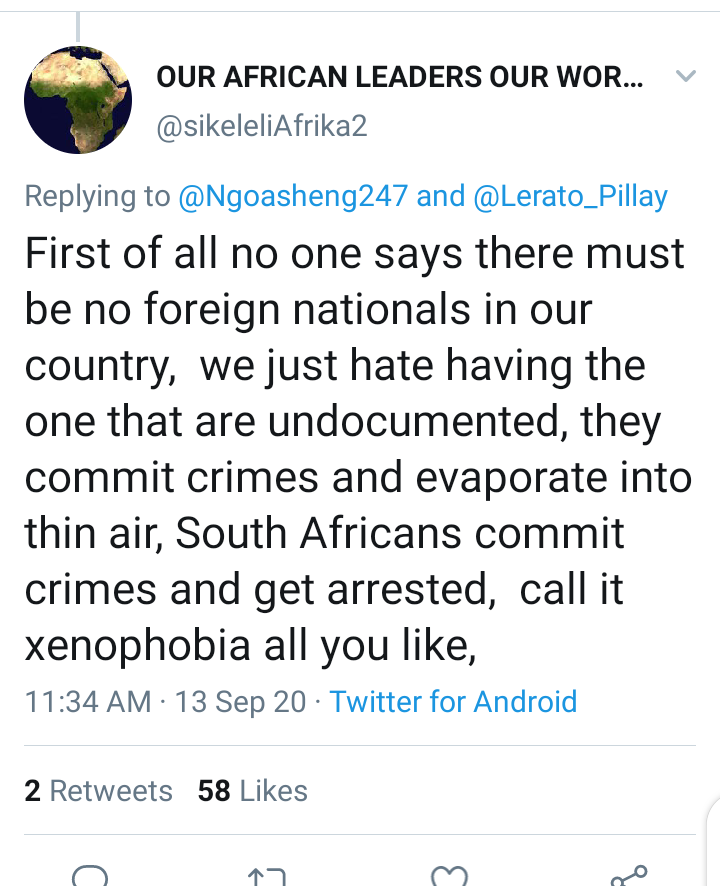 @Chile
where is the energy @EFF had when Clicks posted that racist picture, can they keep the same energy to safe our sisters even our brothers are not safe. But that is expecting to much from a party who cried "OPEN BOARDERS" the same brothers from Nigeria are trafficking and killing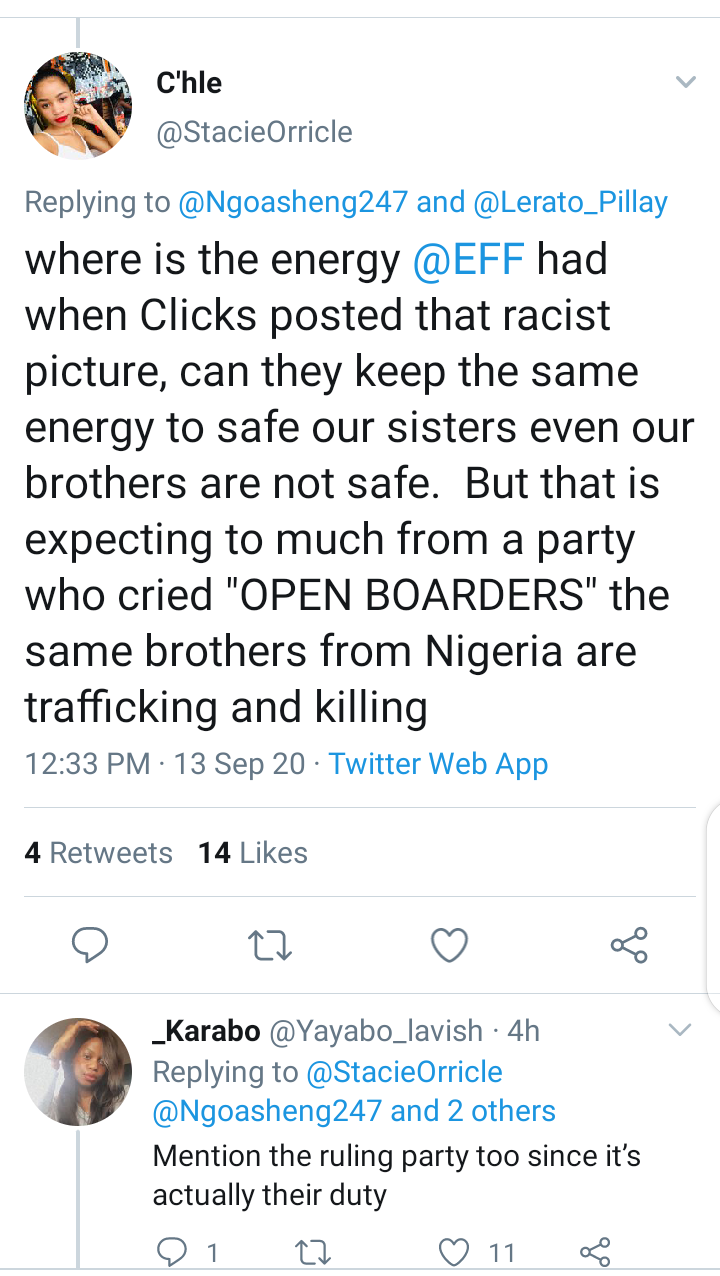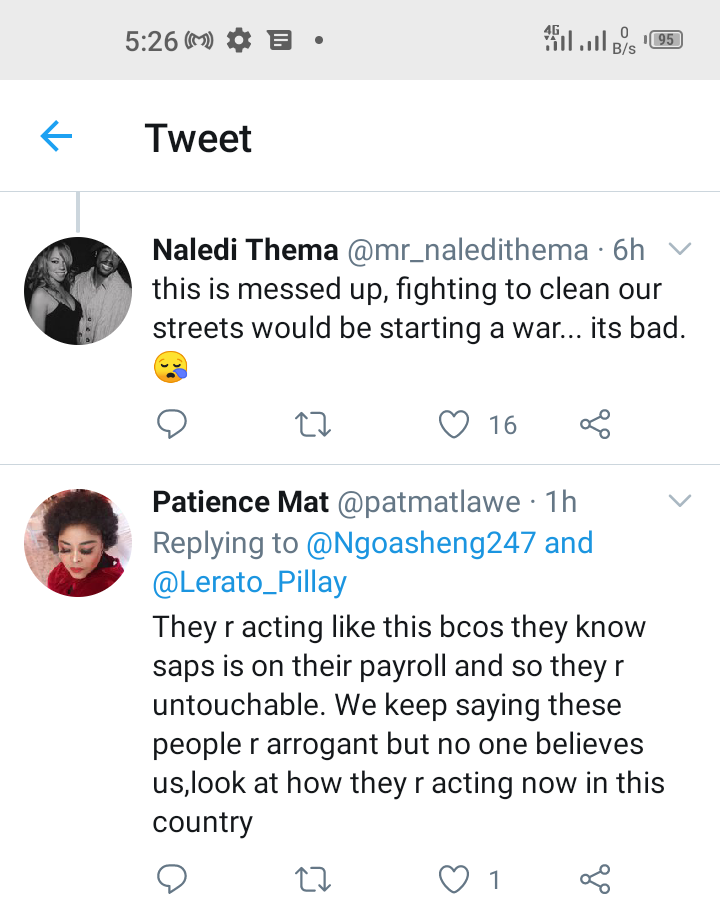 What can you say to this?