Watch the Moment a Foreigner tried to Steal a South Africa Little Girl at Newland Johndory(Video)
A video footage has circulated around the social media revealing the moment a Foreigners wanted to Steal a South Africa Little girl for the purpose of human trafficking, but unfortunately for him, some residents intervene and the Foreigner escape.
The video footage was posted on Twitter by a South Africa who happens to withness the incident at Newland east Johndory.
According to him;
This was literally few hours ago a guy was trying to steal a baby girl in newlands east johndory hurts me lapho he escaped😭😭😭😭😭#saveourchildren 😭😭😭😭😭😭😭😭 I'm so scared😭😭😭 yesterday it was another child that was saved frm being kidnapped 💔💔 https://t.co/Ib3Io7oxey
Below are some reactions by south Africans on Twitter;
@monster
To be honest human trafficking has been, has always been. They found a scapegoat to make it seem like it was something we black men only do so the professionals continue abducting.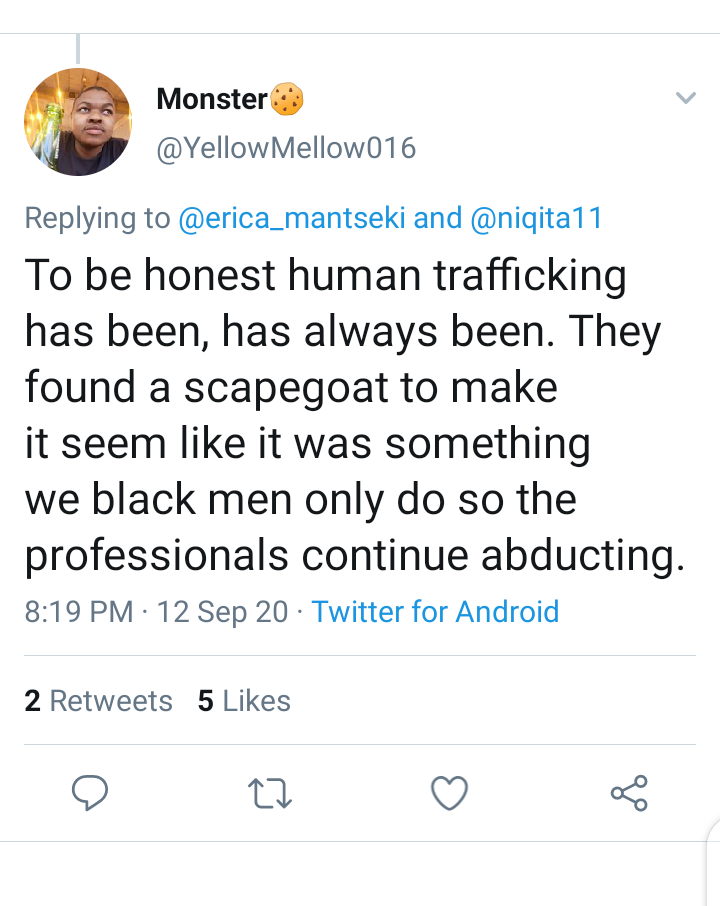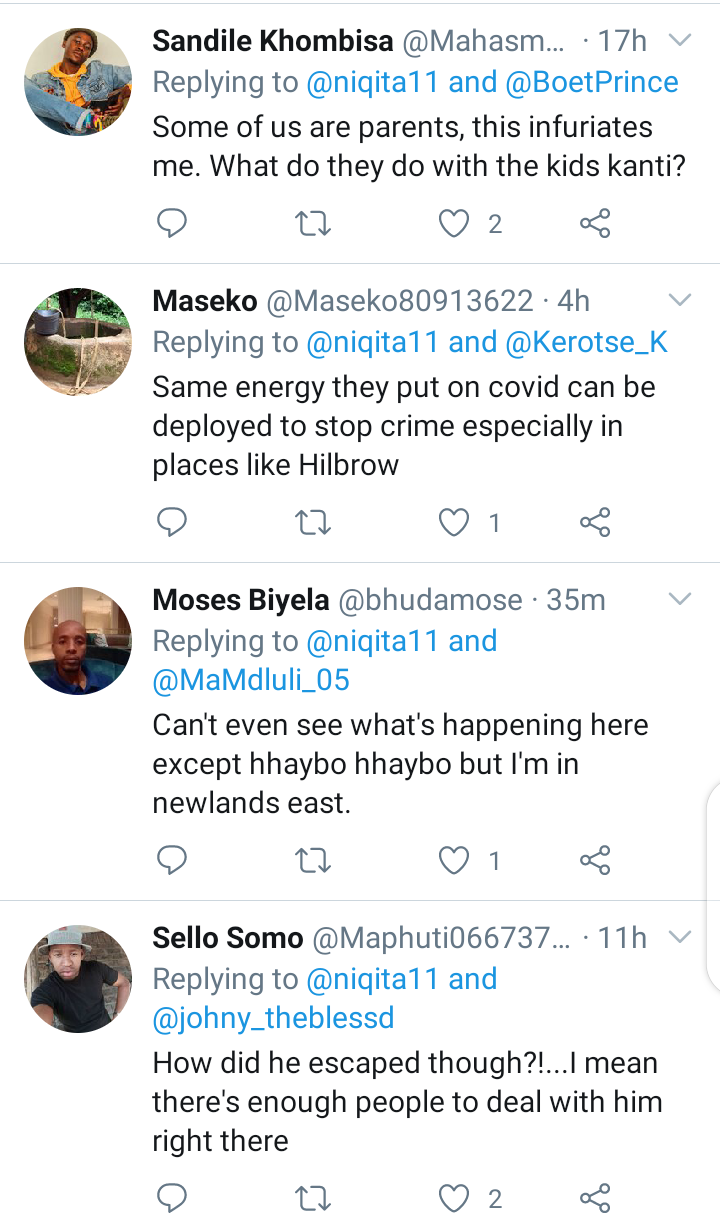 @Wise
What's happening, are these kids being used to make muti or what? You steal a child then what?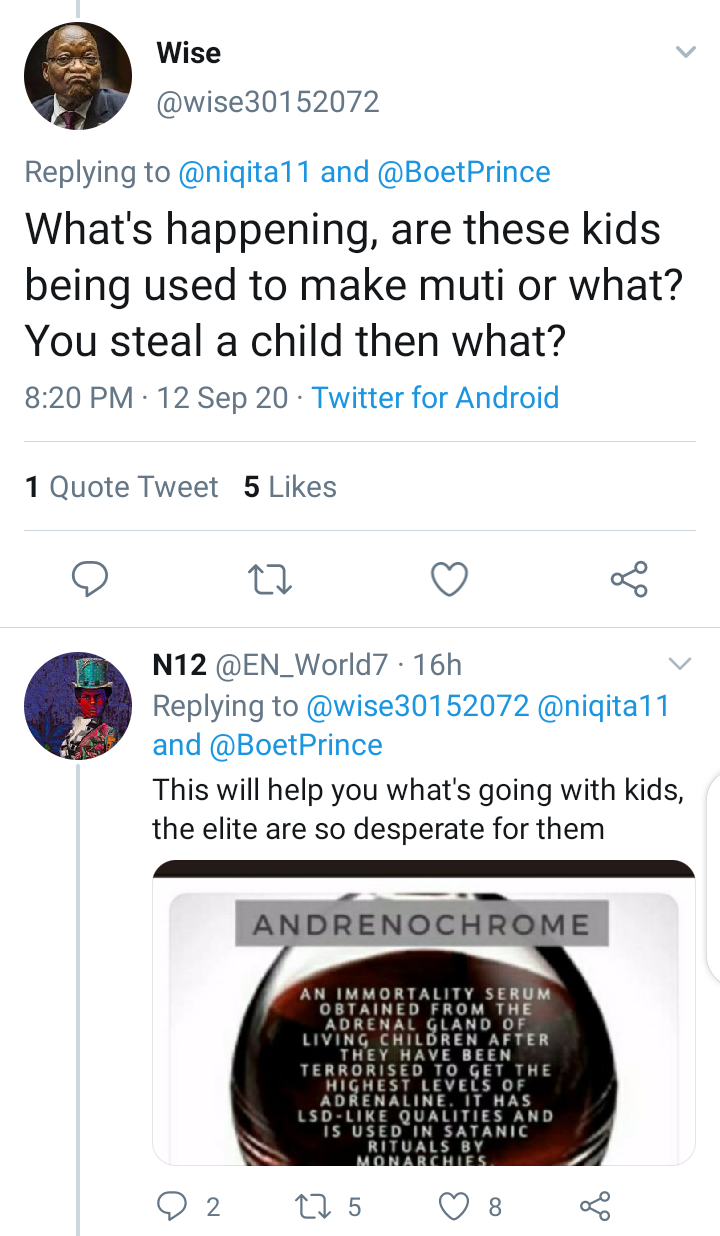 @kamo
They then take the children for blood sacrifices because the devil demands that if they're gonna keep the power and wealth n still be in control of the system we live in. God save us all.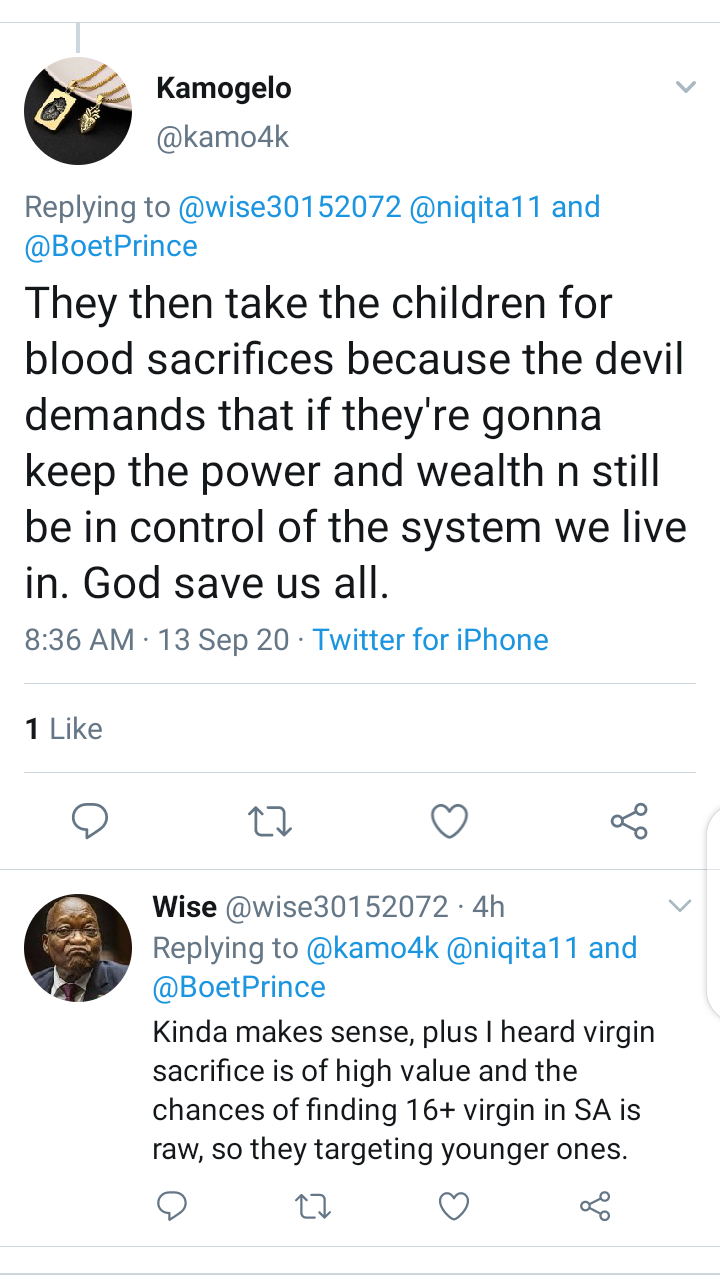 What can you say to this?