Zimbabweans are Jubilating to Have their White Farmers Back, after Many Years of Departure (Video))
At least more than hundreds Zimbabweans both men and women jump up in Jubilations as they embrace and welcome their White Farmers after many years of their departures.
The video footage also reveals the moment Zimbabweans children were struggling to hung the White famers while they were shouting in Jubilations.
The video footage was posted on Twitter by a South Africa Lady who had the desire of letting south Africans know what is currently happening in Zimbabweans over the arrival of white farmers and some South Africans including the lady that Posted the video footage were Making mockery of Zimbabweans.
The video footage resulted to a great controversies among south Africans on Twitter as they reacted below;
@Socialist
These people had all the LAND for over two decades. Did absolutely nothing with it. Instead they WAITED for Mr Smart to return…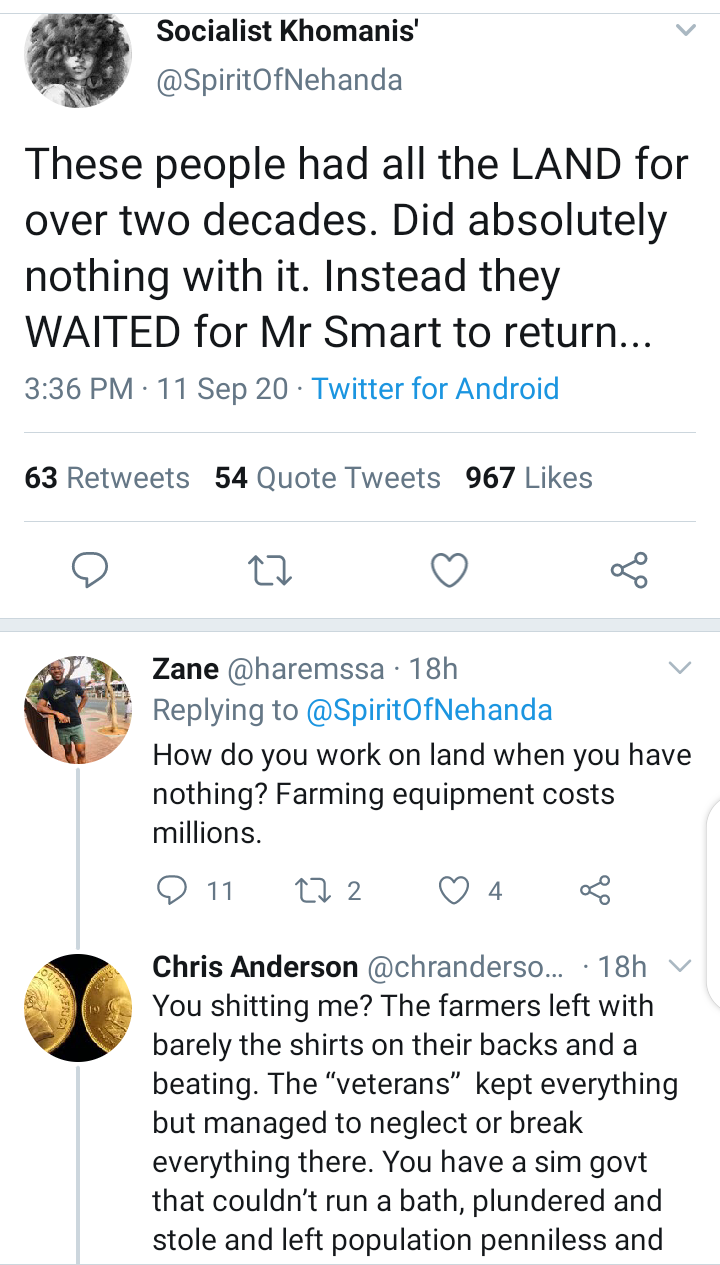 @Taurus
Think about this… even here in South Africa its far better to work for a company run by white men then the one run by black men or indian… white men keep their promises. They not stingy with salaries they would pay you more than what black and indian would pay you ,
White men make a friendly and safe working envirionment…. indians, muslims and blacks are oppressive at work, they would treat you like a slave and pay you peanuts, i have worked for all these races and i prefere working in a white man's company.