Great Tension as BadPlass South Africa Police Station, got Robbed by Armed Robber's
The unexpected just happened as south Africa police station was invaded and robbed by unkown armed men, the information was reported eNCA.com on TV and the leader of People's Dialogue Herman mashaba reposted it on his Twitter account announcing to south Africans who worst the country has become.
@herman
Fellow South Africans, we are under attack. Police Stations are being robbed. What on earth has happened to our country? We don't deserve this https://t.co/SQ7odsNUsP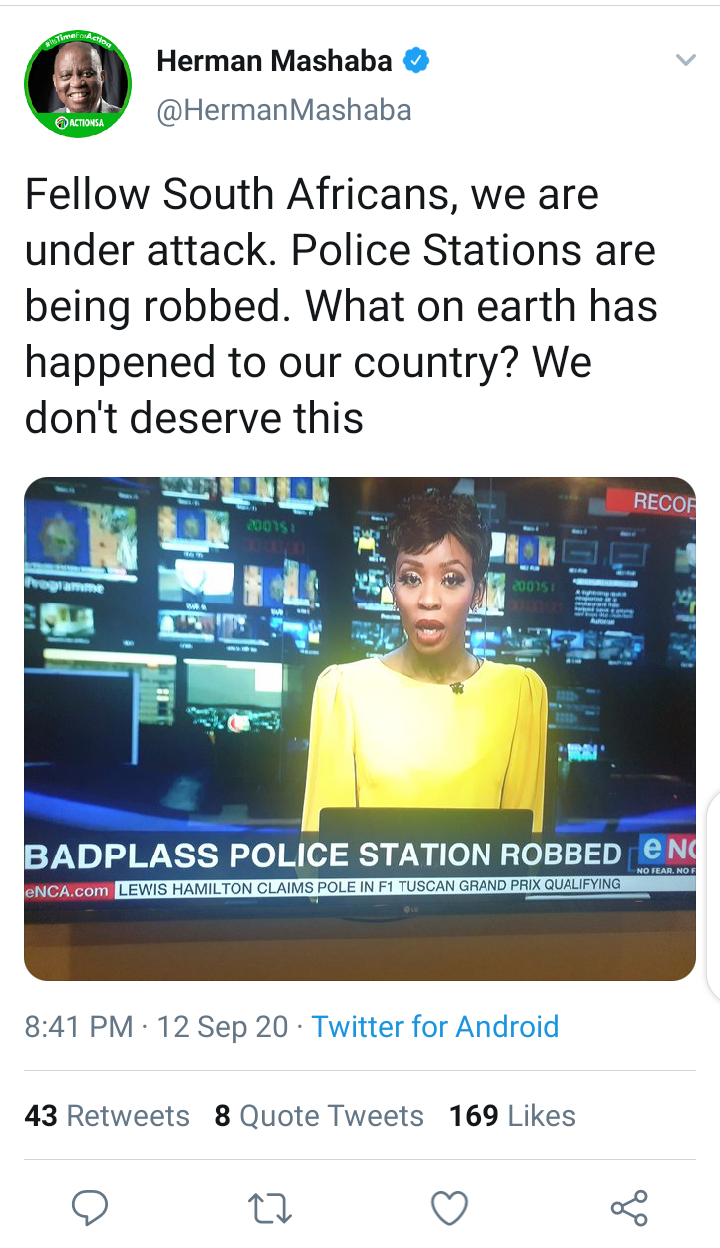 The incident resulted to a great controversies among south Africans on Twitter after Herman mashaba made south Africans on Twitter to understand that the country is under attack for a police station to be robbed by armed Robber's is unbelievable.
@precous
When police officers turn into criminals, such happens 🤦🏾‍♀️. I remember back when police had a presence, were respected. Now you see one and you just want to fight them🙇🏽‍♀️. They are a pure disappointment!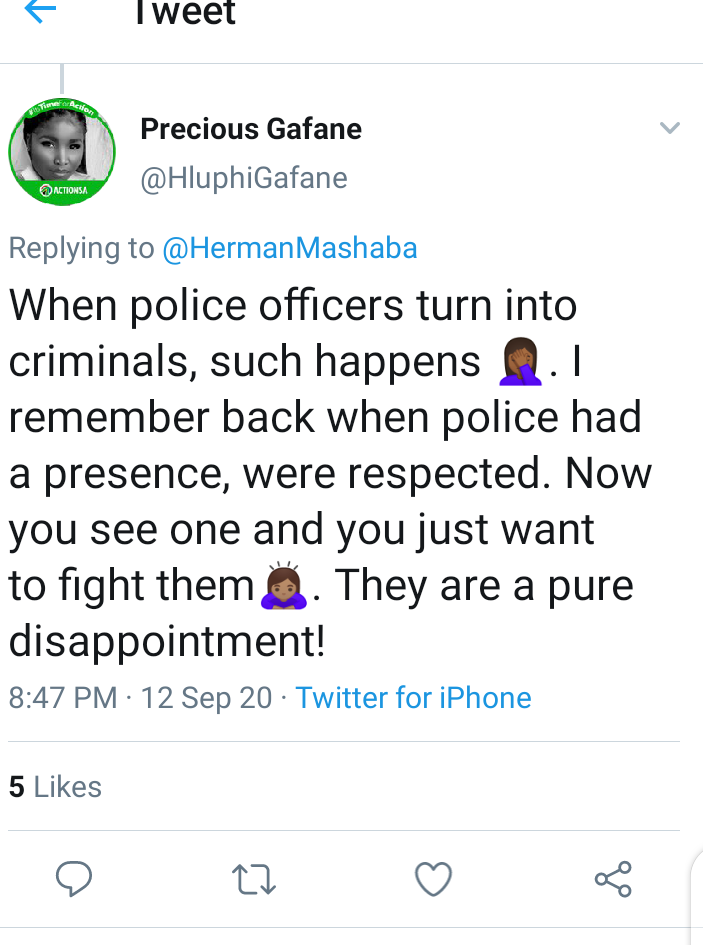 @gunze
Lawlessness country our justice system is shem, and can you imagine @RonaldLamola is young but very useless on the job, no ideas together with grandfather @bhekicele, it's like @michealmasutha never left that office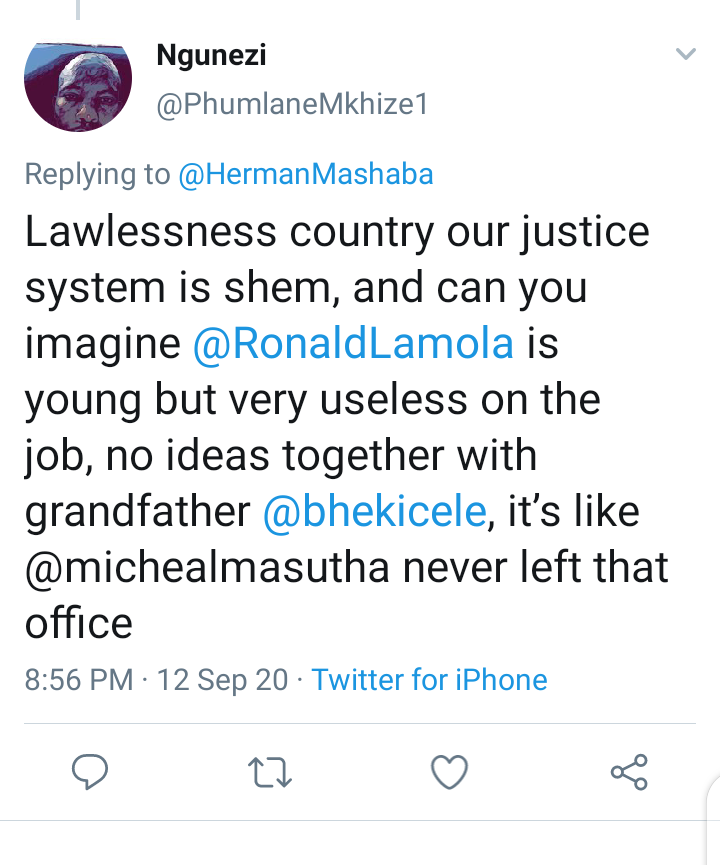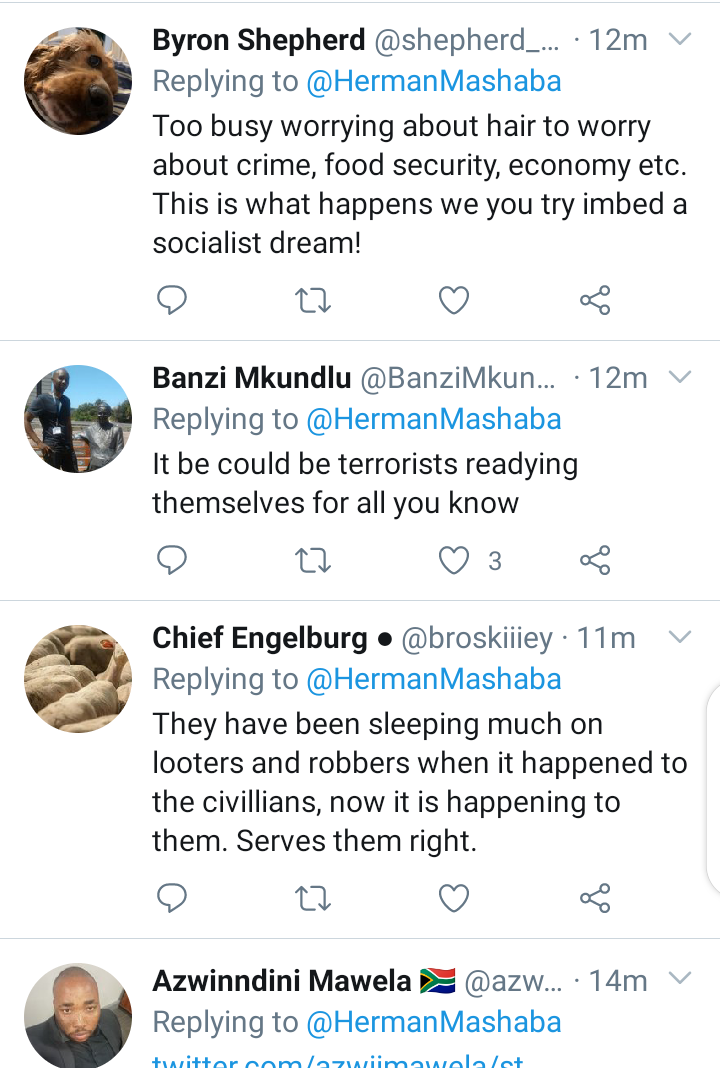 Indeed, this is really surprising for a police station to be robbed what is now the fate of common south Africans?