South Africans Mocks Jub Jub on Twitter, after he was Pushed inside the Swimming Pool While Partying(video)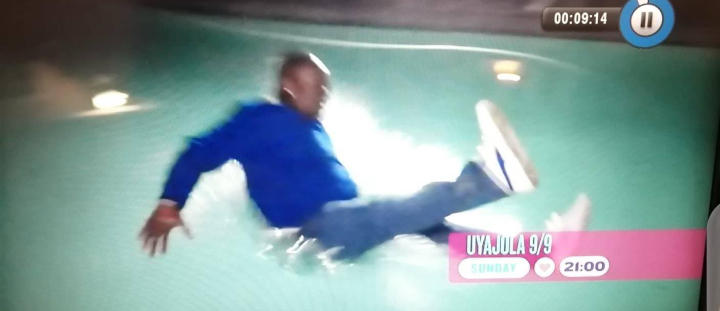 South Africans has taken to their various social media platforms making mockery of the incident that happened to jub jub during a party that was hosted by south Africans at the late hour of the day.
The video footage that has surface around the social media exposed the moment jub jub was allegedly Pushed inside the Swimming Pool by a South African man due to misunderstanding between the two of them during a party.
The video footage resulted to a great controversies among south Africans on Twitter as some of them mock jub jub over his stupidity, some South Africans Even wished that he got throw inside lion den.
See reactions by south Africans on Twitter;
@mabeeza
Jub jub is a cake!He really is taking this show to far. If you rock up at my place to catch me cheating no problem.If i push you into the pool thats your stupidity.What will he gain from asking that person why he pushed him in the water.Its to late he is wet.go get dried off.
I have a question for jub jub!Why did he smell the vaseline?Why did he even think its ok to use a random person's vaseline.That says alot about his character.Sies.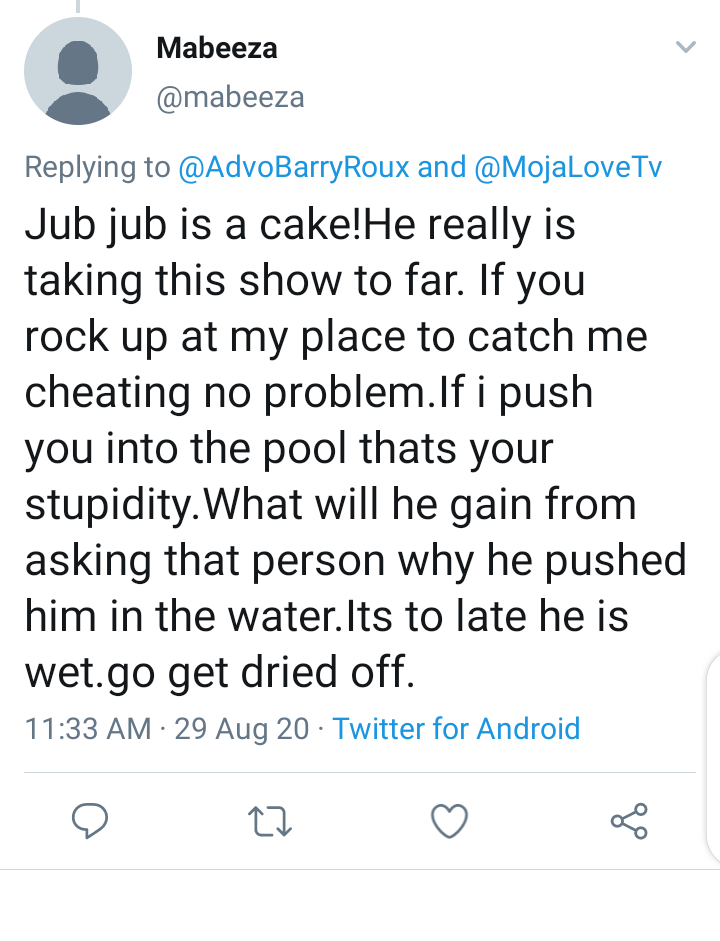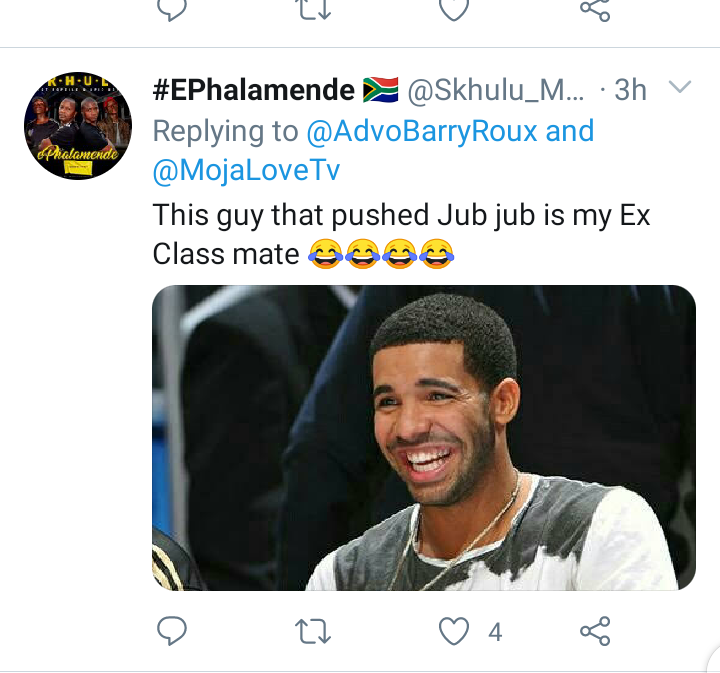 @julia
I can't wait to the day they throw him to the wolves, i miss action movie nyana ya short story, i dnt hate his job kenoba ke galla movie nje…… 😝😝😝😝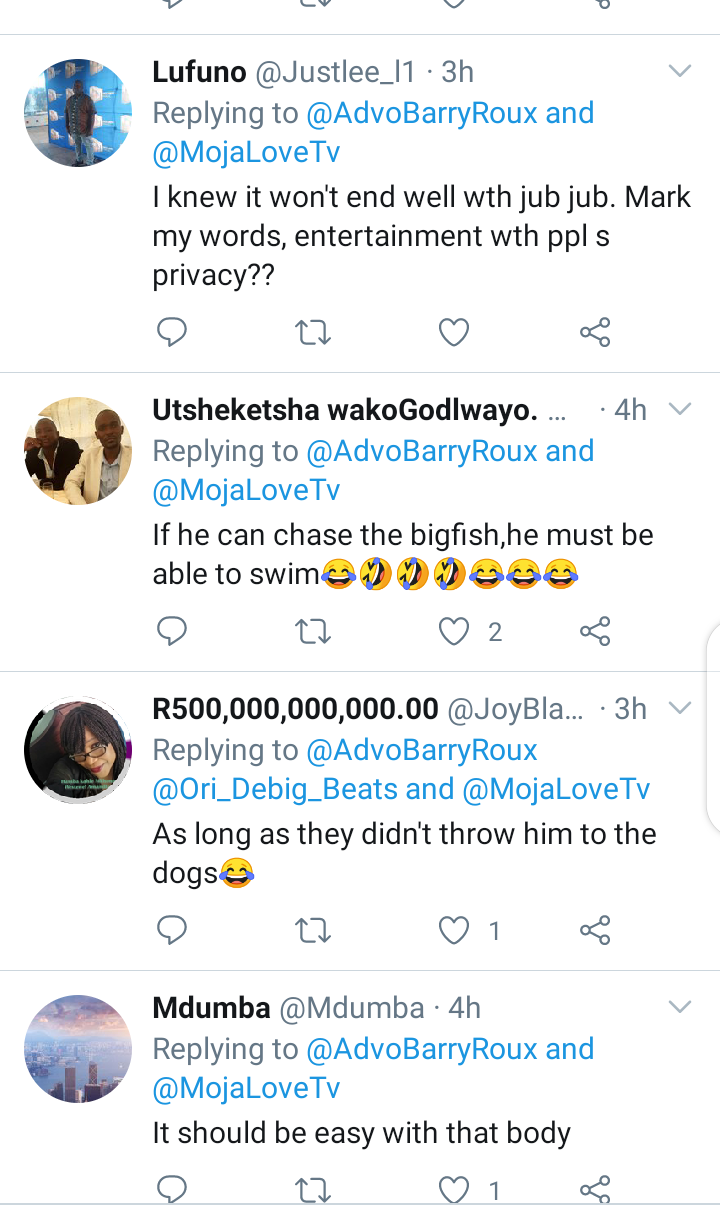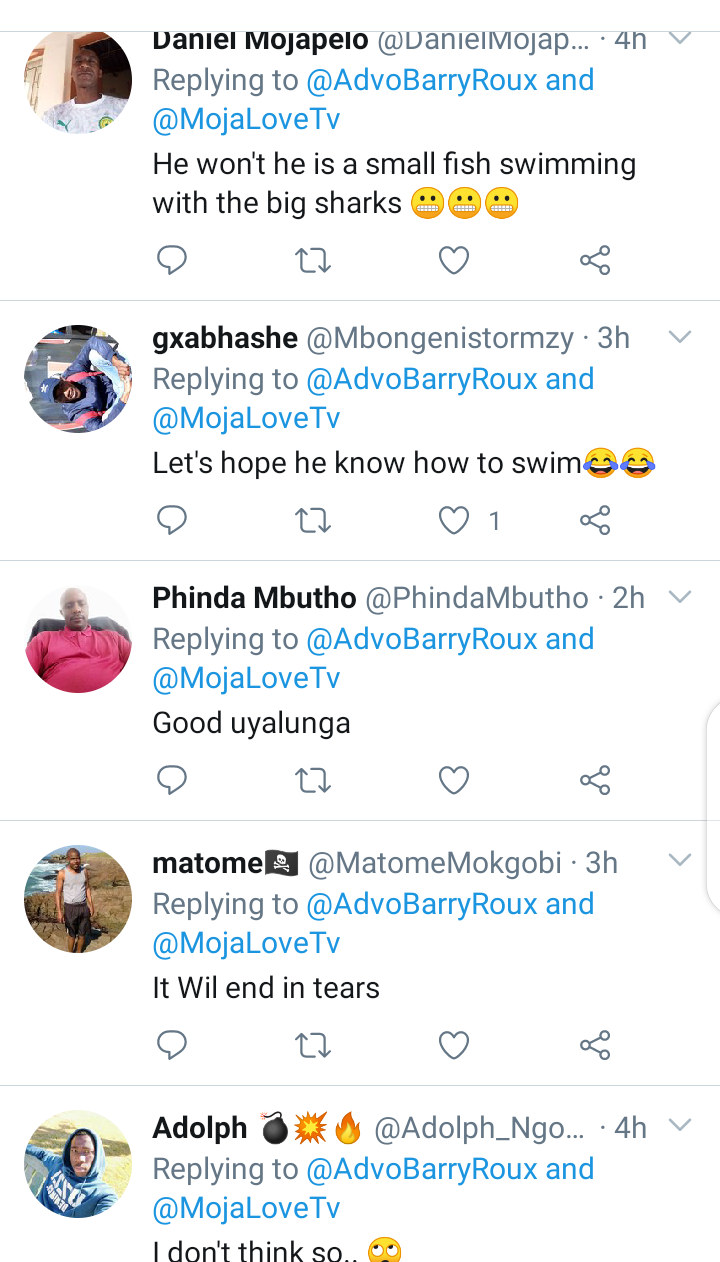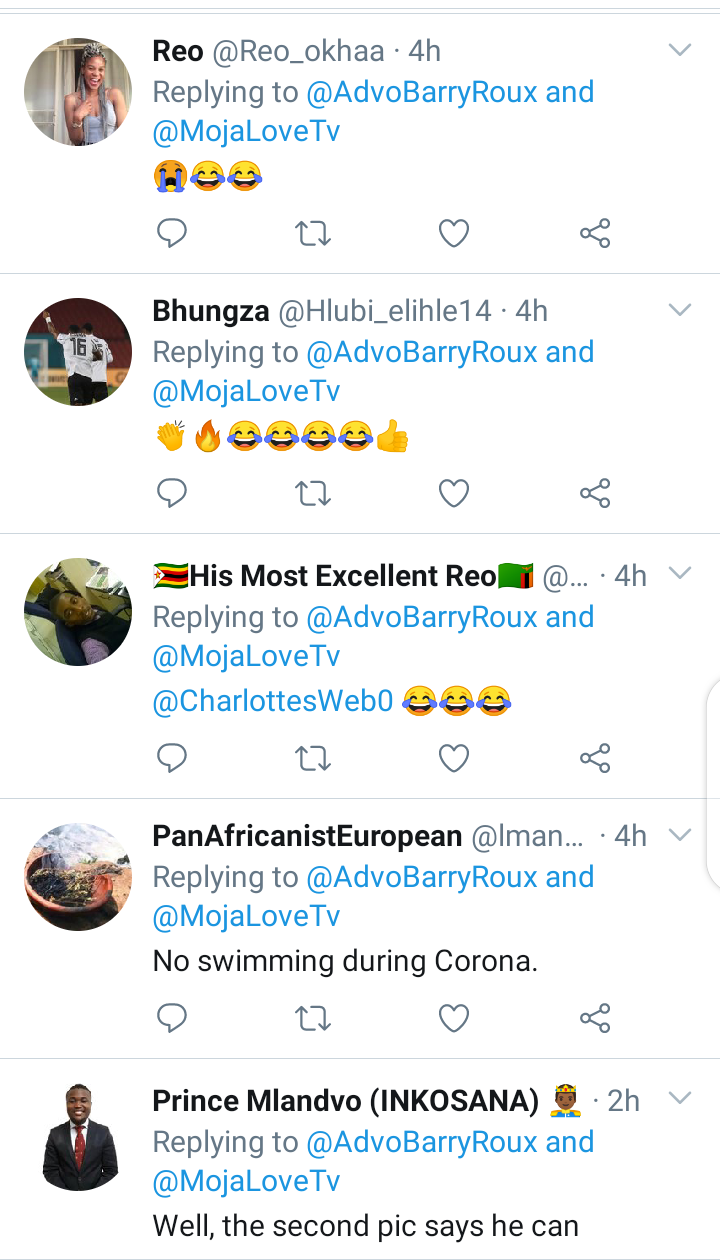 Watch Video Below;