Zimbabwe Teacher Force to Marry his South African Student after he gave her alcohol and Impregnated her 
A Zimbabweans teacher in Brettonwood High School (Durban Umbilo) under investigation and pressure after he deliberately indulge in unlawful carnal act with his south Africa female student who he supposed to be lecture academically.
According to the report, the Zimbabweans man gave alcohol to the South Africa student while she was under the influence of alcohol the Zimbabweans teacher sleep with her and she got pregnant, right now the Zimbabweans man is compelled to marry the south Africa lady who he Impregnated in punishment for his misconduct.
the information was disseminated on Twitter by a South Africa popular social media influencer who posted on her Twitter creating awareness about the current happenstance.
According to her;
Brettonwood High School (Durban Umbilo) Zimbabwean Principal in question and the captured SGB protect a teacher who gave alcohol to learners, impregnated his learner and was forced to marry her. In efforts to hide his gross act, he awards the learners with school colours for…. https://t.co/a8okeJwxHj
The incident resulted to a great controversies among south Africans on Twitter Who condemned the awful act that was Carry out by the Zimbabweans man.
Below are some reactions by south Africans;
@pele
Why is like kzn always have shortages of principals or teachers why not ask help within our borders @kzngov @LvovoSA pls don't sell our country to cheapest Bidder's there are loots of unemployed teachers in Mp Lp Nw Kz.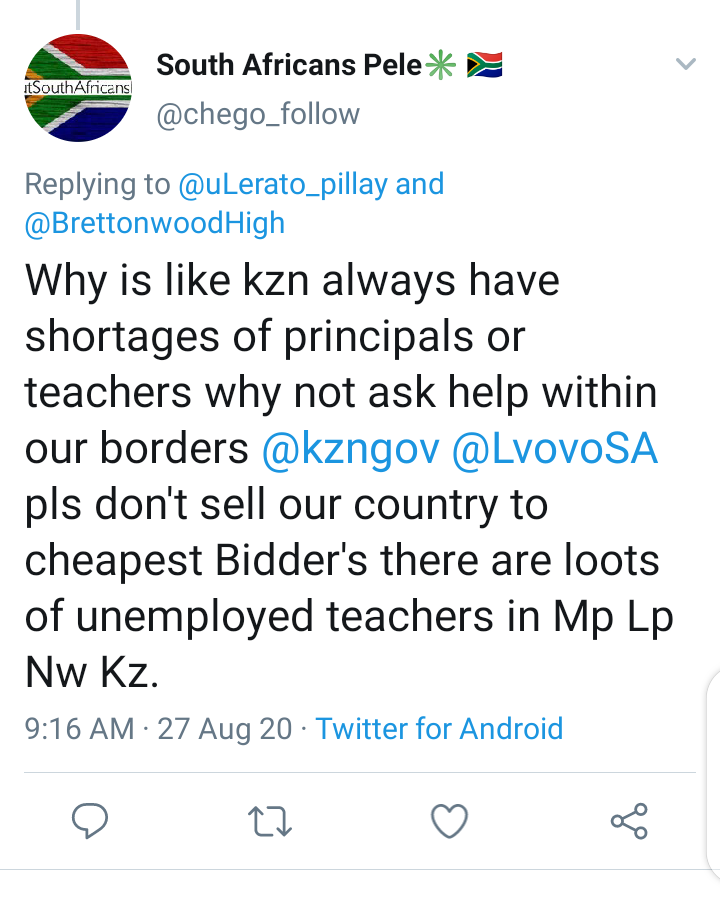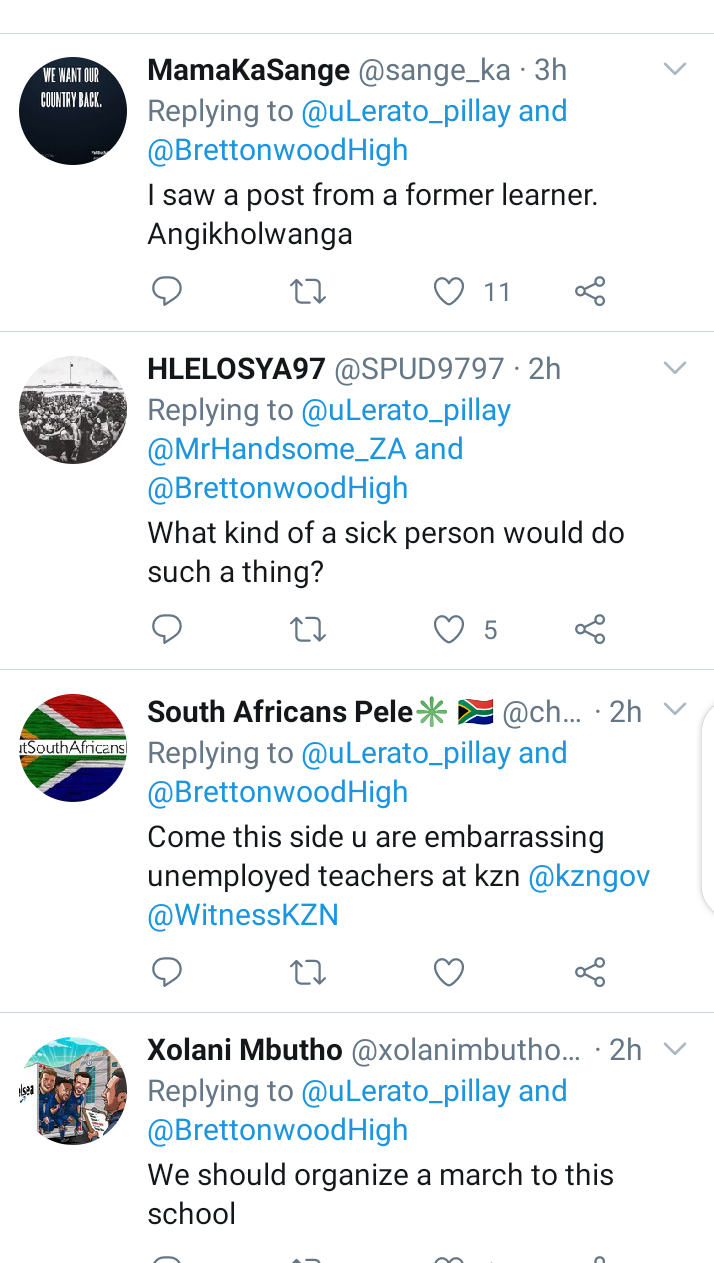 @rss
And millions of South african teachers are hungry while the government and private schools hire foreigners. We will not be watching this anymore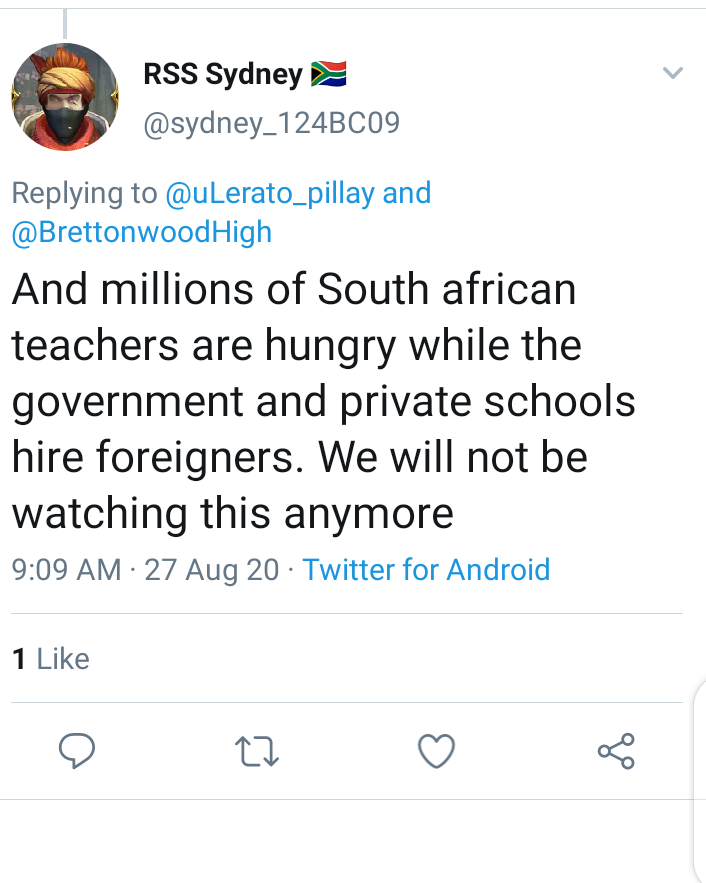 What can you say to this?