Three Nigerians Caught With Cocaine Allegedly Sentenced To Death In Cambodia
Despite the war against narcotics raging all over the world, some youths continue to engage in activities capable of putting them into trouble. Even when they know that the activity that they are engaged in is capable of putting them in jail or even death sentence, many of them are still hard-hearted and continue to trade, smuggle and traffic illegal drugs.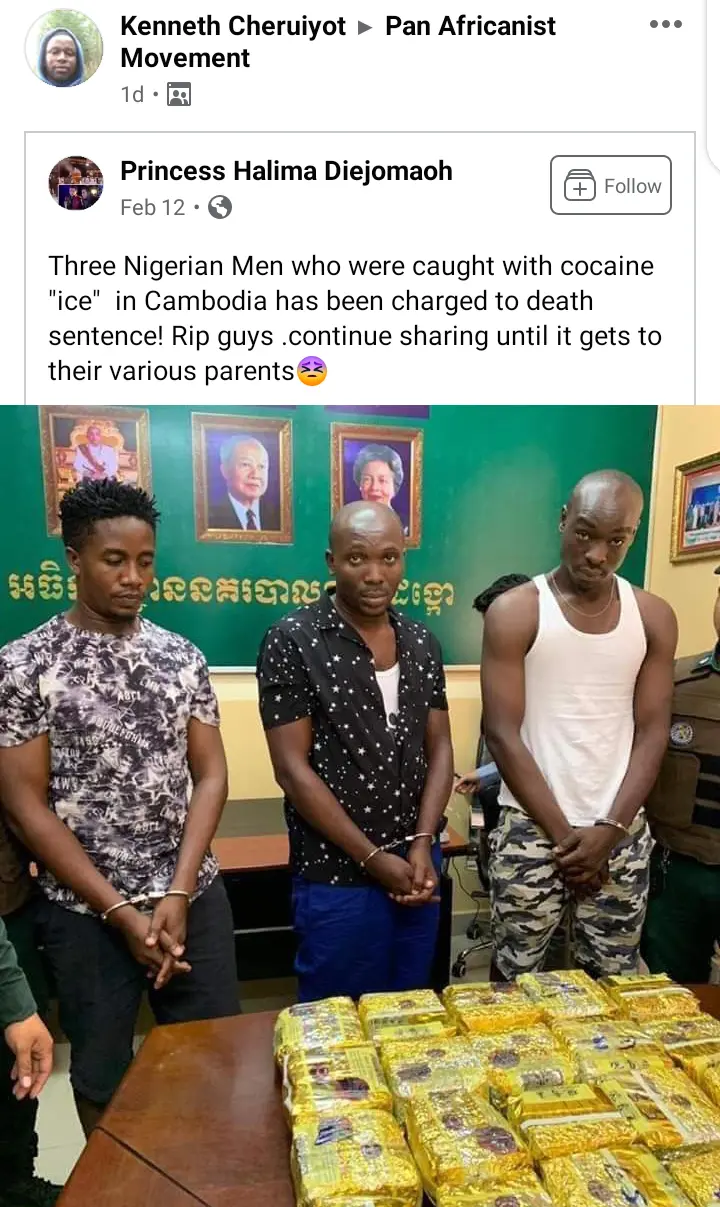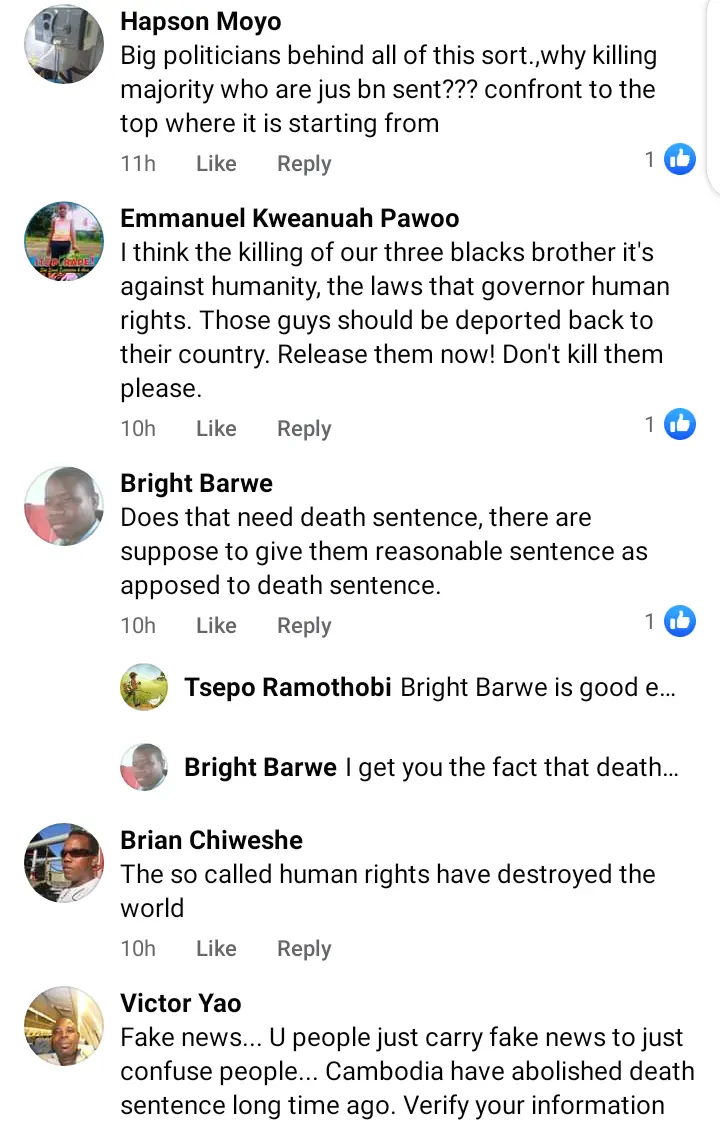 Just recently, three Nigerians were yet again sentenced to death in Cambodia for smuggling Cocaine worth millions of dollars into the country. The country have a very strong anti narcotics laws similar to that of Indonesia. Many Asian countries use death sentence for drug offence. Many drug smugglers and drug barons know this, but they still remain adamant and continue in their illegal and illicit activities. Drugs have shattered the lives, ambitions and dream many youths yet, many drug dealers will never stop supplying these drugs to the vulnerable.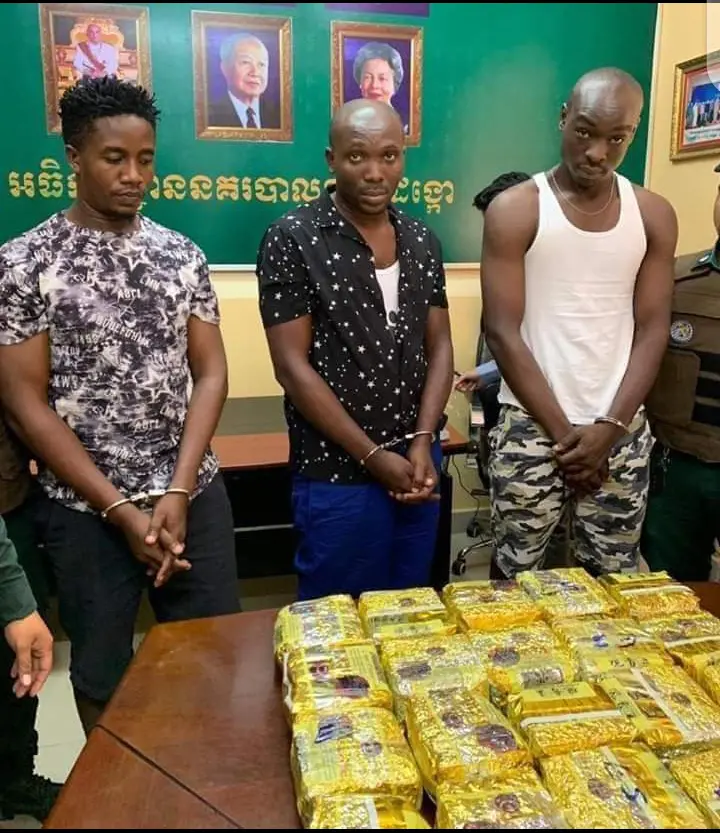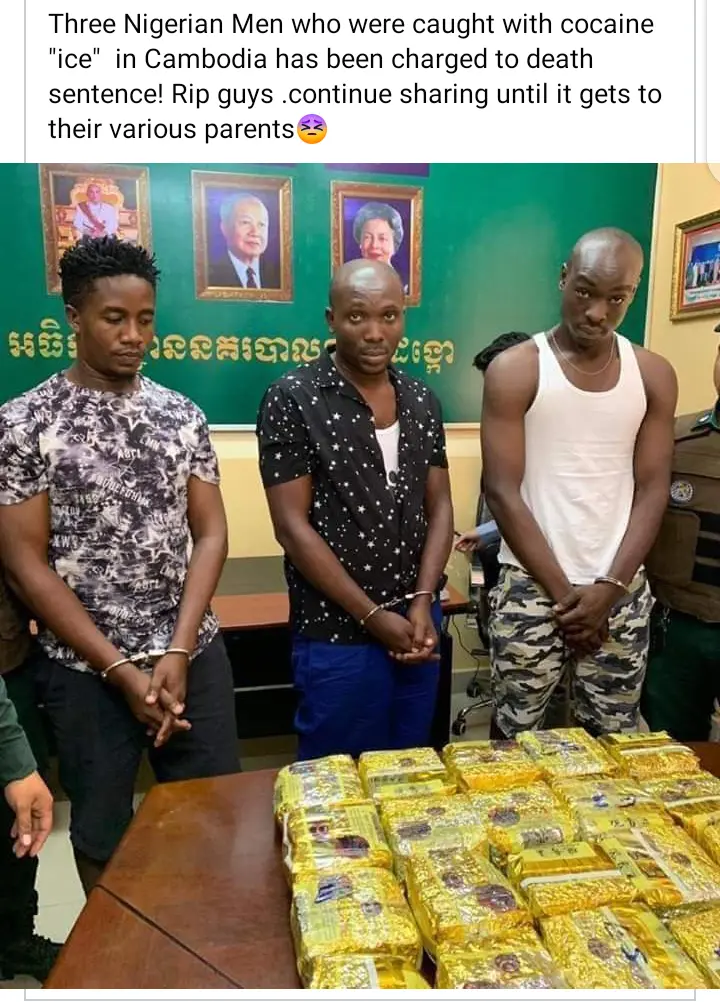 These three Nigerians add to the numbers of drug traffickers that have met their untimely death in Asia for drug related offences. Recall that some few years ago, Indonesia executed many Nigerian youths caught with drugs. Despite appeals to commute the death sentence to life imprisonment, they were executed. Many Nigerians especially young men who deal on drugs have met their Waterloo in Asia especially Indonesia and Cambodia. Stay away from