South Africans in Bophelong Vow to shut down all Foreign owned Spaza shops
Some group of South Africans in Bophelong has vowed to shut down all Foreign owned plaza in vaal, the action was to be taken after some South Africans proclaimed that Foreigners are taking over there jobs that no single Spaza is own by a South Africa Citizen, that all splaza are now been controls by Foreigners.
@kwane
No south Africans own spaza shops…. Because we so impatient we want to get rich quickly…. The same spaza shop will not even have the basic needs like bread a d milk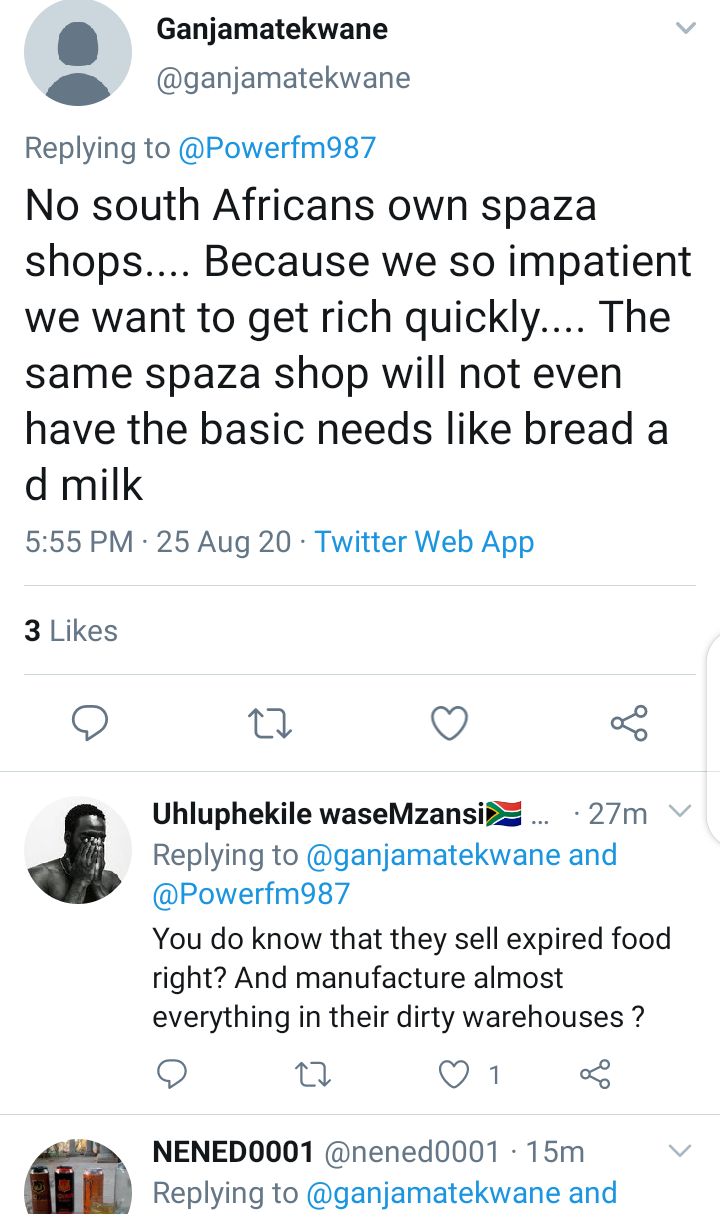 The information was disseminated on Twitter by a South Africa popular radio station who posted on their Twitter handle announcing to south Africans about the residents of vaal are about to take.
@powerfm
Vaal residents vow to shut down all foreign-owned spaza shops
https://t.co/kOYnH8GsnY. https://t.co/daWNlebafX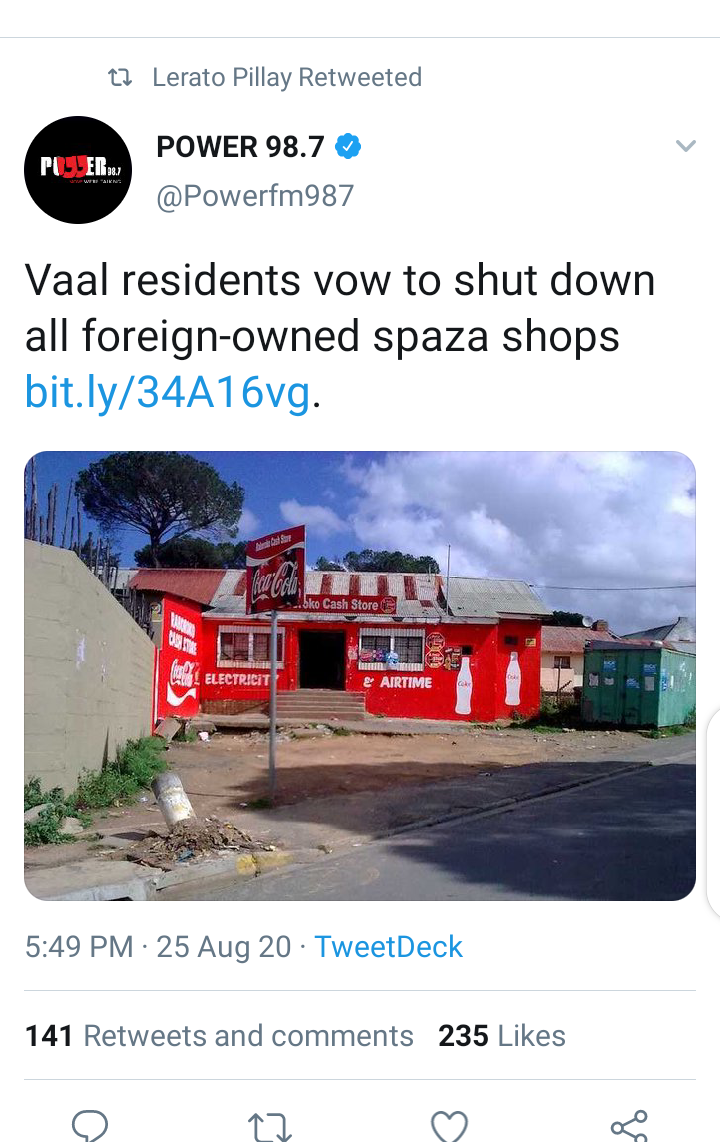 Below are some reactions by south Africans;
@advocate
I can't wait to see a South African to move in and take over the shops. And am just thinking where are they gonna go to buy R2 sugar and Coffee, R6 Drypers and one tea bag. !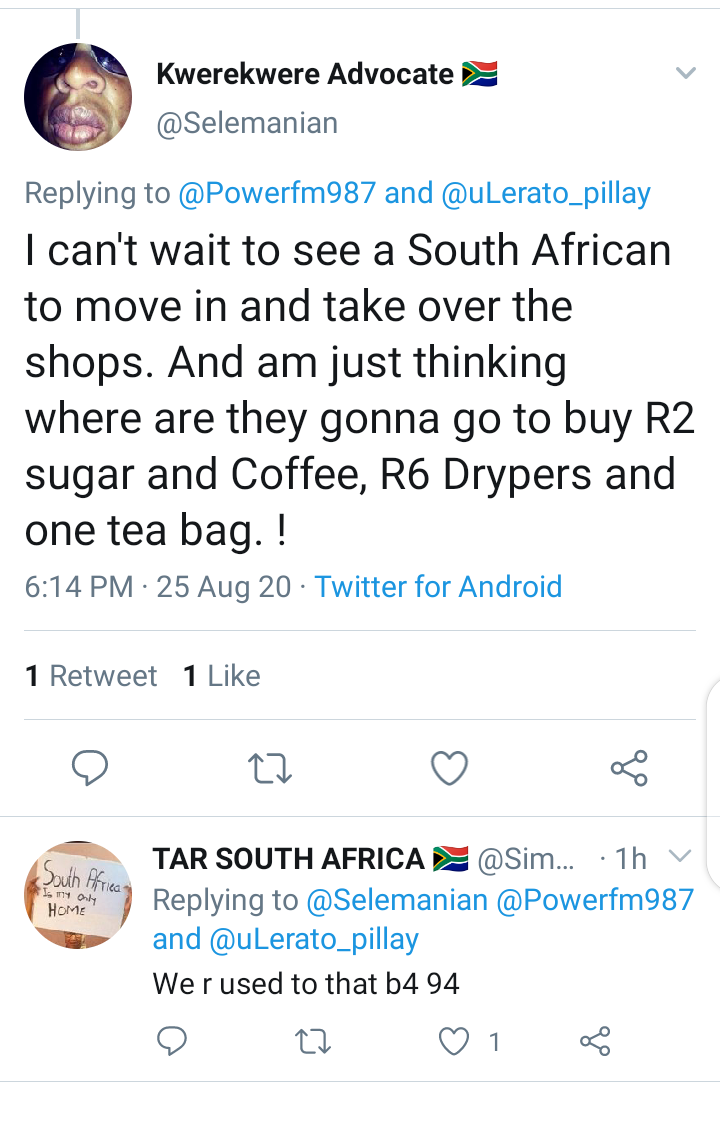 @kenna
Good news they must close them these people have their suppliers where they stock fake foods then sell them to people. I support them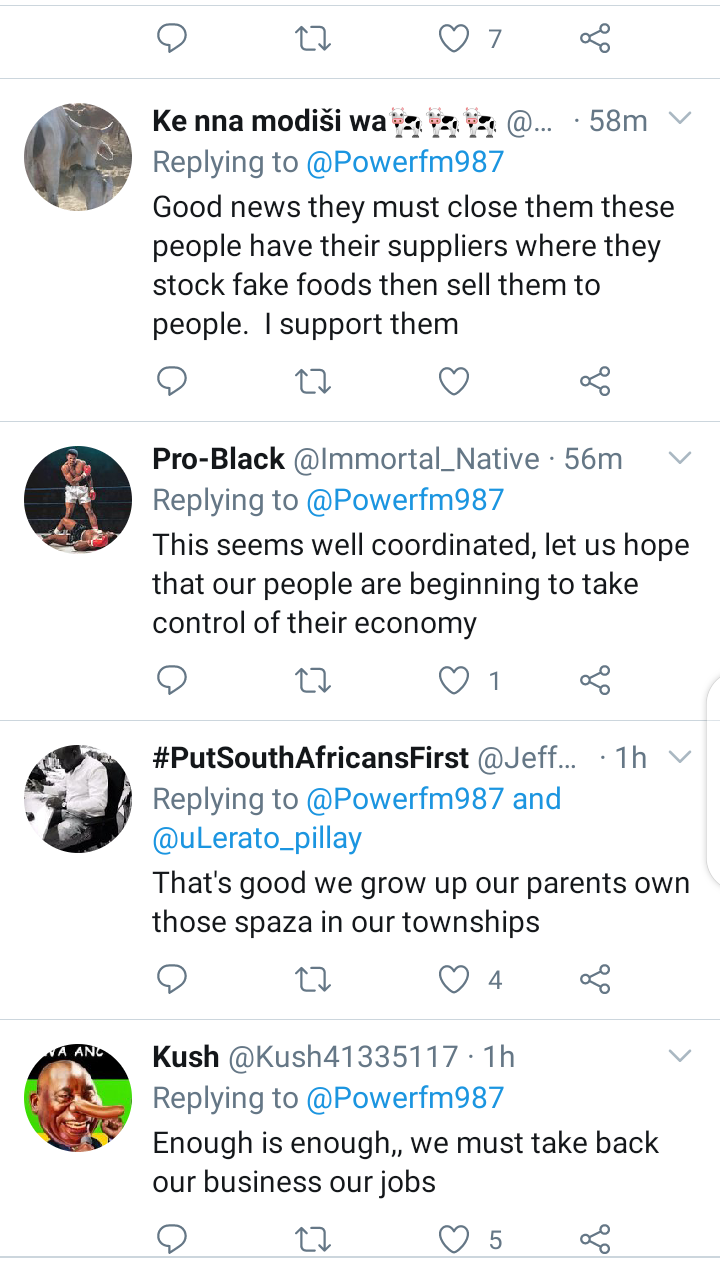 However, south Africans should remember that it's improper to Shutdown business owned by Foreigners all in the name of hatred, because there no country in the world where you can not find a Foreigners, let Leave in peace by throwing away every atom of Malice and hatred because Foreigners did not come to destroy South Africa rather they came to promote the economic.
What can you say to This?