President Cyril Ramaphosa who advise You to lift alcohol ban- South Africa Lady Cry Out

South Africa lady has taken to her Twitter account asking the president of south Africans, Cyril Ramaphosa the reason why he lifted the ban of alcohol drinks in South Africa.
The South Africa lady questioned South Africa president after she withness the fatal accident that took happened between a Drunk South Africa man and another person after they both collided while driving on the highway.
According to the South Africa Lady, Mr president @CyrilRamaphosa with due respect who advises you to lift alcohol ban, it will all end in tears https://t.co/sqZhdEQVUO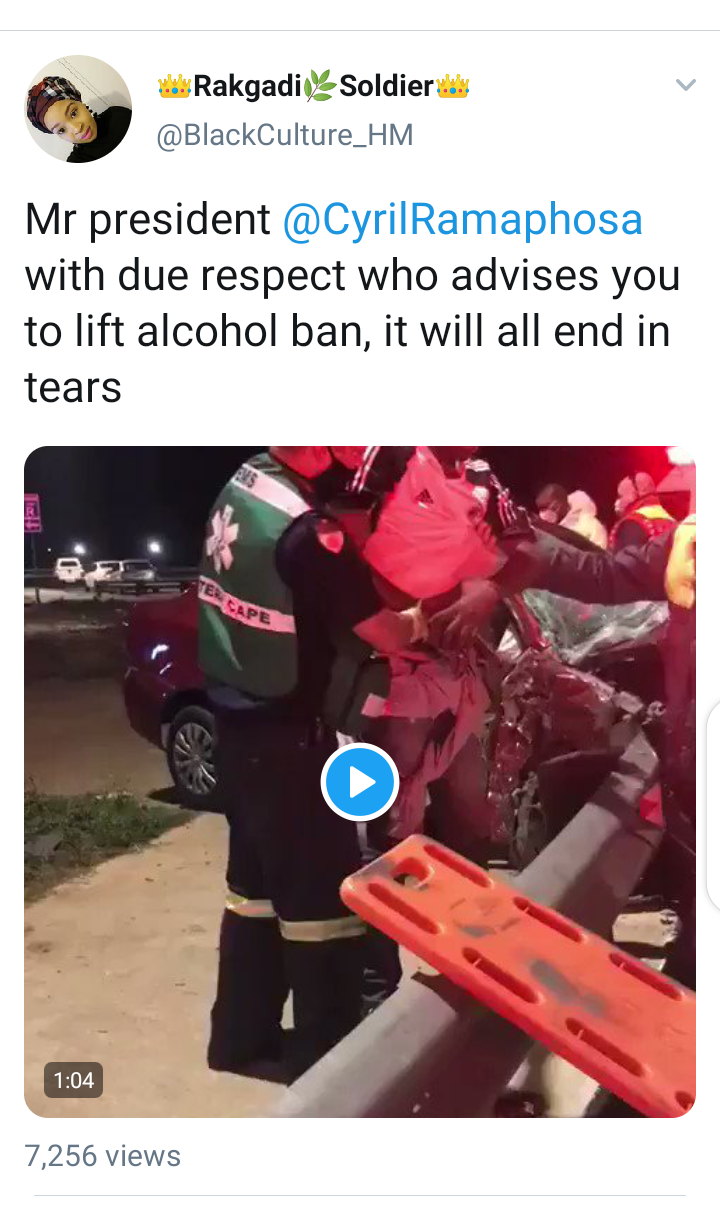 The incident resulted to a great controversies among south Africans, Who believe that the ban of alcohol drinks in South Africa will do no good rather panicking among south Africans who love to drink, while South south Africans believe if alcohol drinks is banned again from South Africa it will reduce the rate of accident occurrences.
Below are some reactions by south Africans;
@Bayile
We did our families rely on it. You can't blame alcohol for people's actions. What do you say about those who took Uber's home? What do you say about those who cause accidents sober. People must take responsibility and the law must be firm on them. We won't starve cos of them.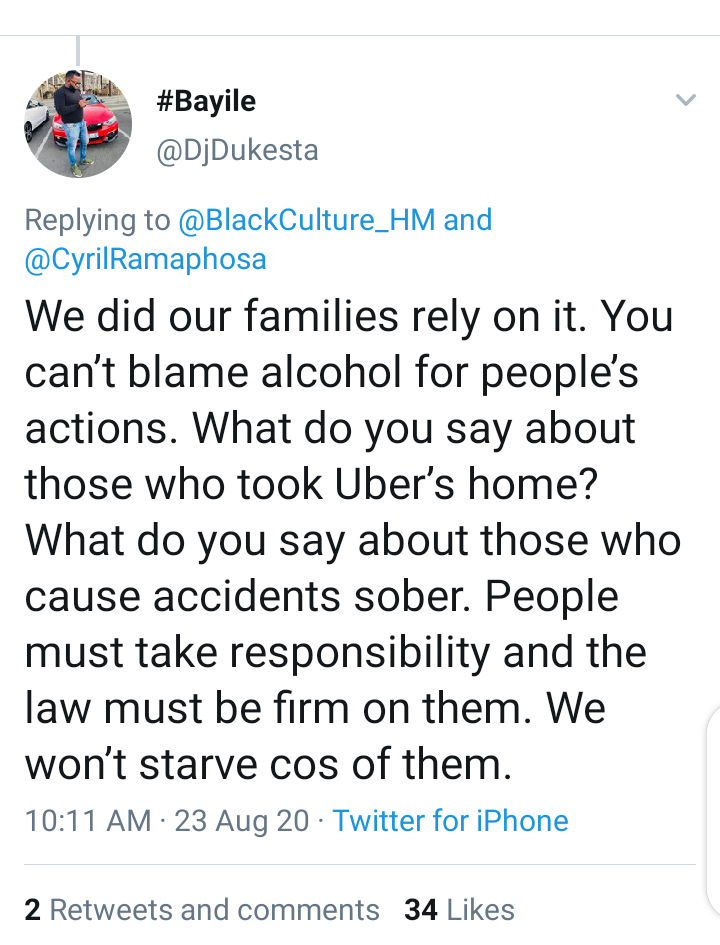 @Skhula
It's people actions while they're drunk because of drinking alcohol. So whether is people's actions or nah alcohol is a problem. Saying people are relying on alcohol is like saying people who sell drugs should sell it because they're relying on it.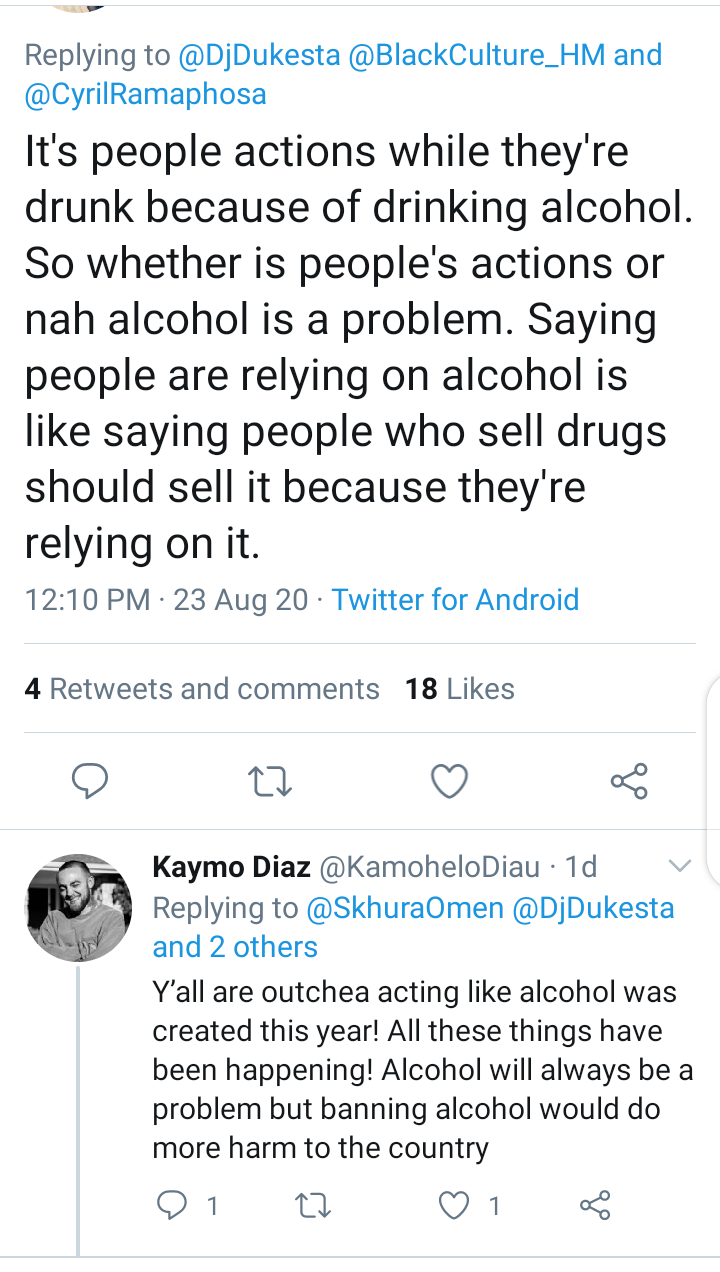 @malume
It is disingenuous to blame lifting of alcohol on these accidents. You cannot ban sale of alcohol forever. Covid will pass and people will still die this same way. We cannot use covid regulations to try solve society's ills. Mzansi is a democratic country and not Saudi Arabia.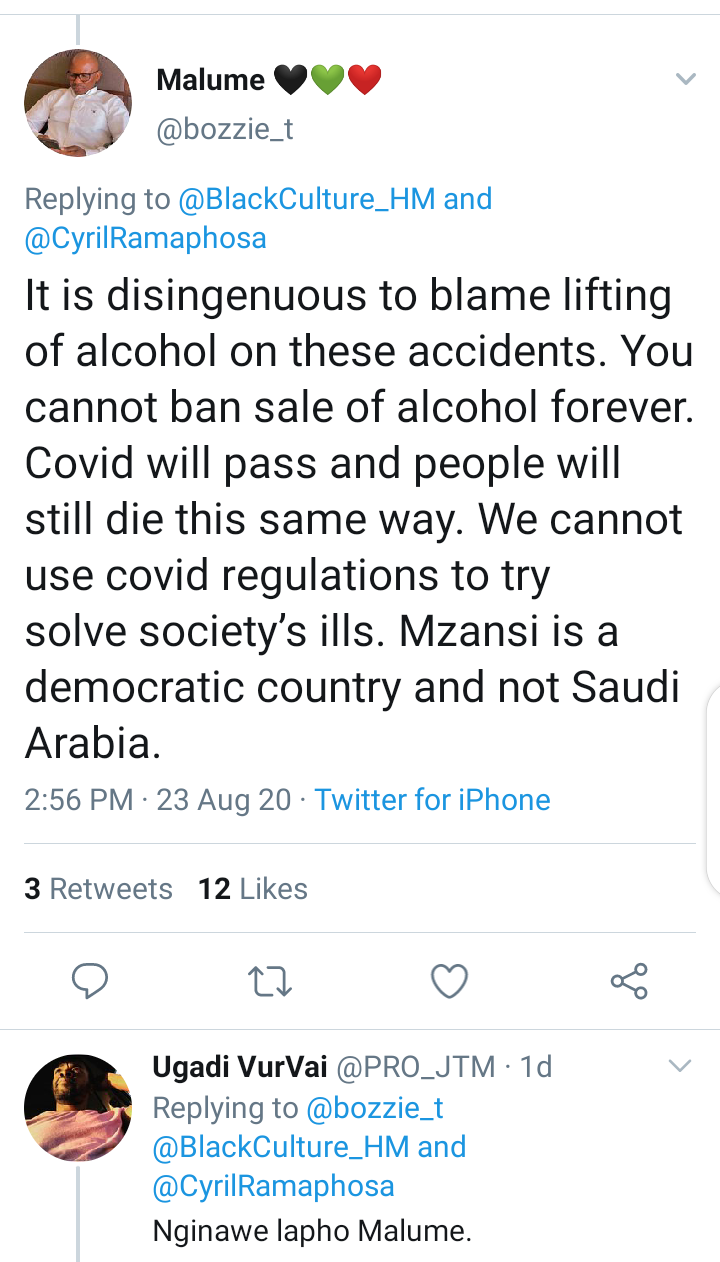 @Daniteko
The is nothing wrong with alcohol but everything wrong with what majority of drinkers do when drunk and Julius Malema is not among them he simple understand that his body need alcohol every now and then.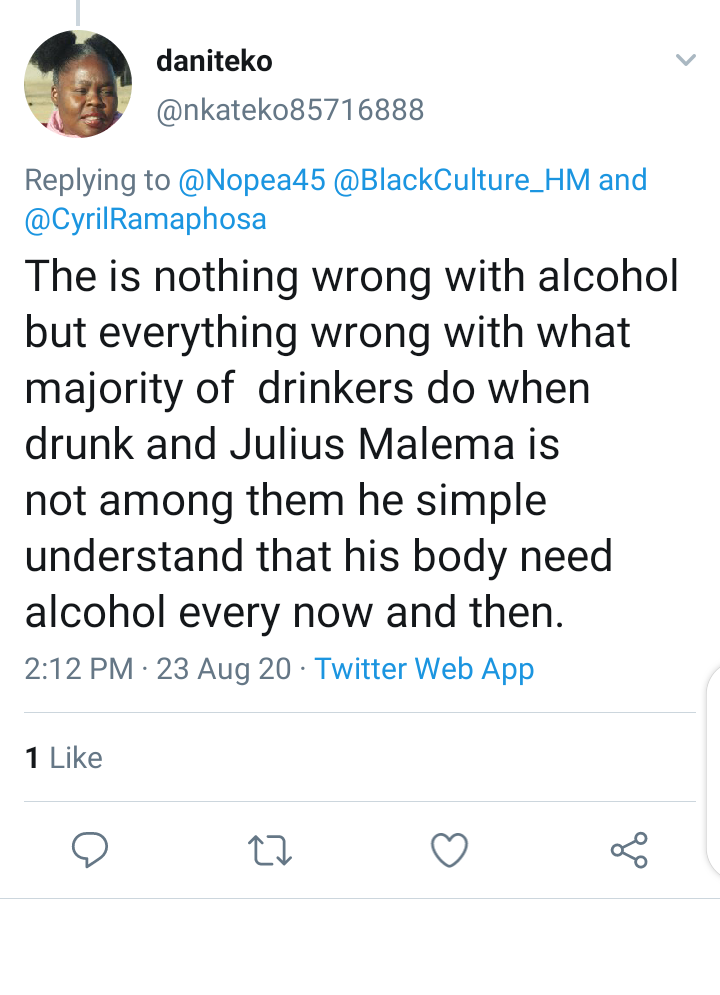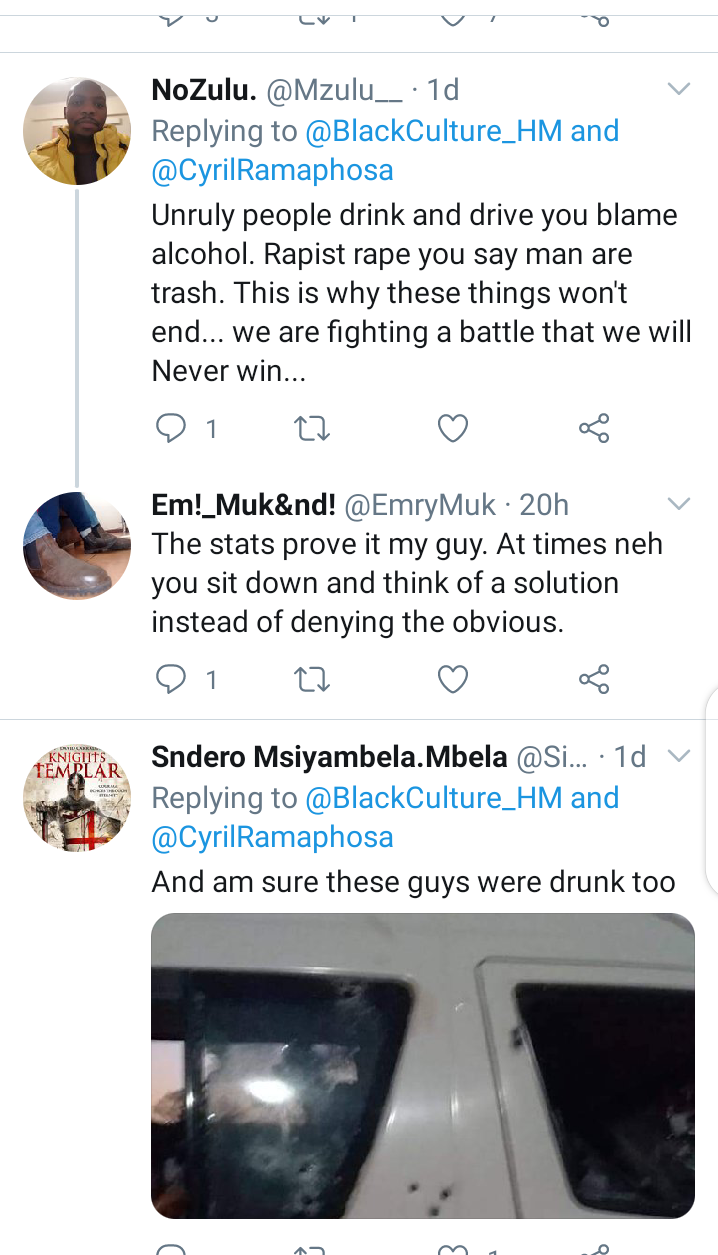 @clueless
Law enforcement is the issue here. Police should wear body cam throughout their shifts so that things like bribery reduce. Some officer might have bagged R50 to let this guy pass while drunk.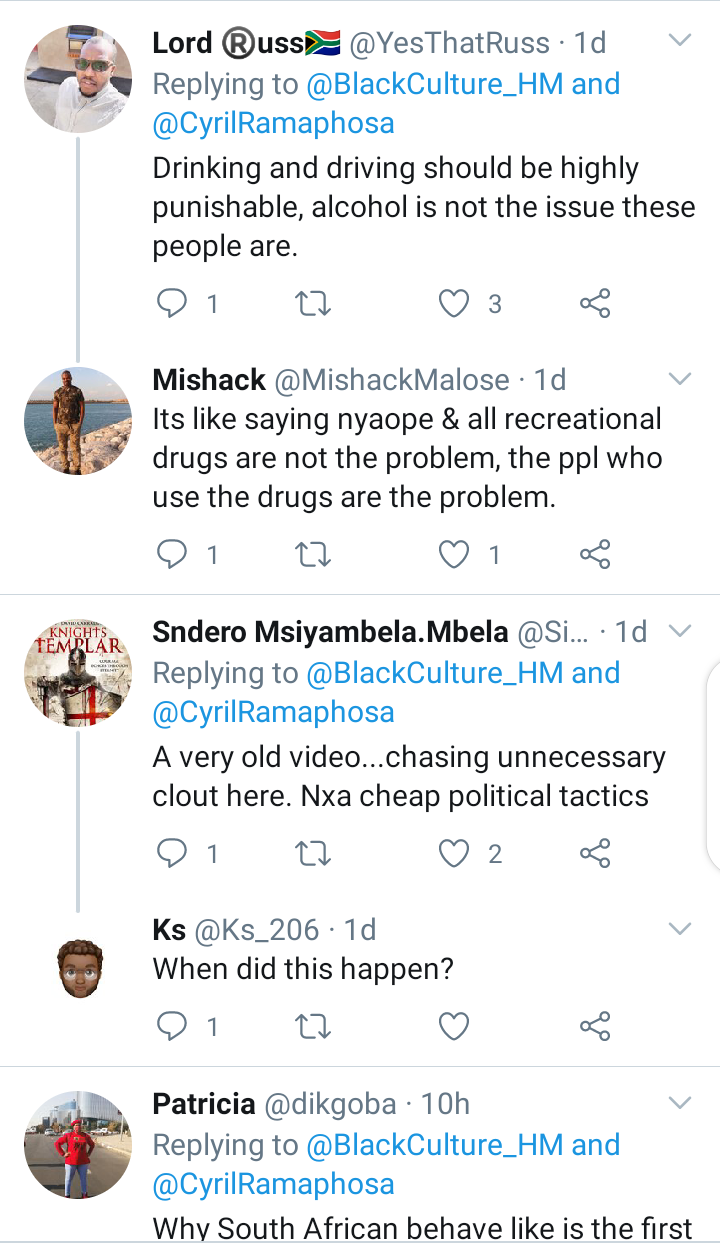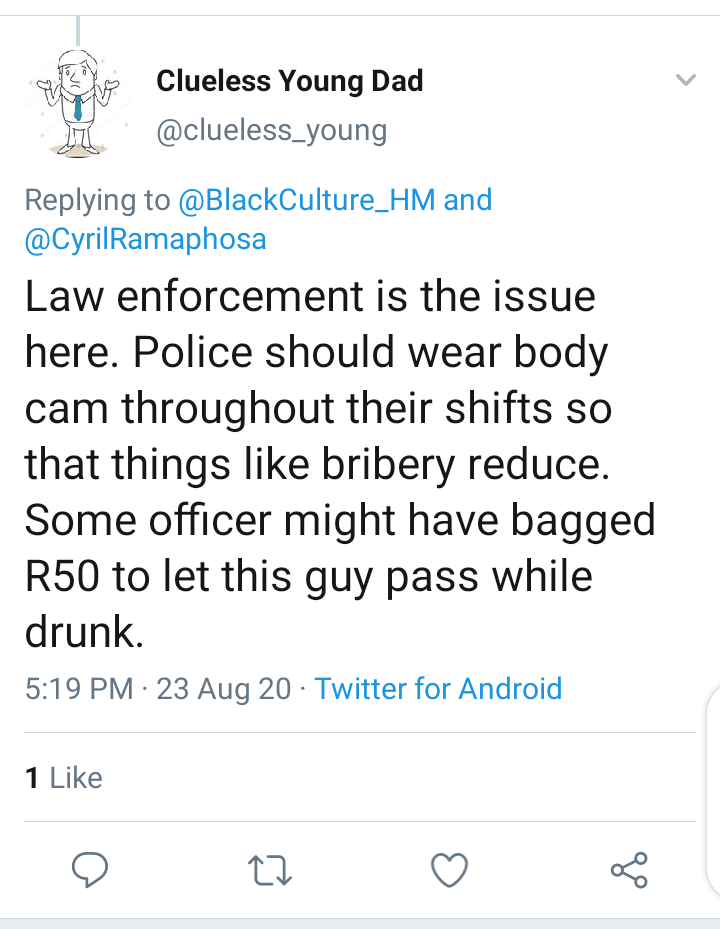 What can you say to this?