Alcohol must be Banned together with Cigarettes, South Africa Man says after he Saw this Video
South Africans man has come to conclusions that alcohol drinks and Cigeratte must be banned again in South Africa due to the havoc is causing in the live of some South Africans who are found of drinking to stupor.
The south Africa man made this statement after a video footage went viral on the social media showing the moment a White South Africa man was urinating on himself after he has consume high amount of alcohol drinks.
According to him,
#AlcoholBan alcohol must be banned together with its twin cigarettes. https://t.co/52ZmZa66uq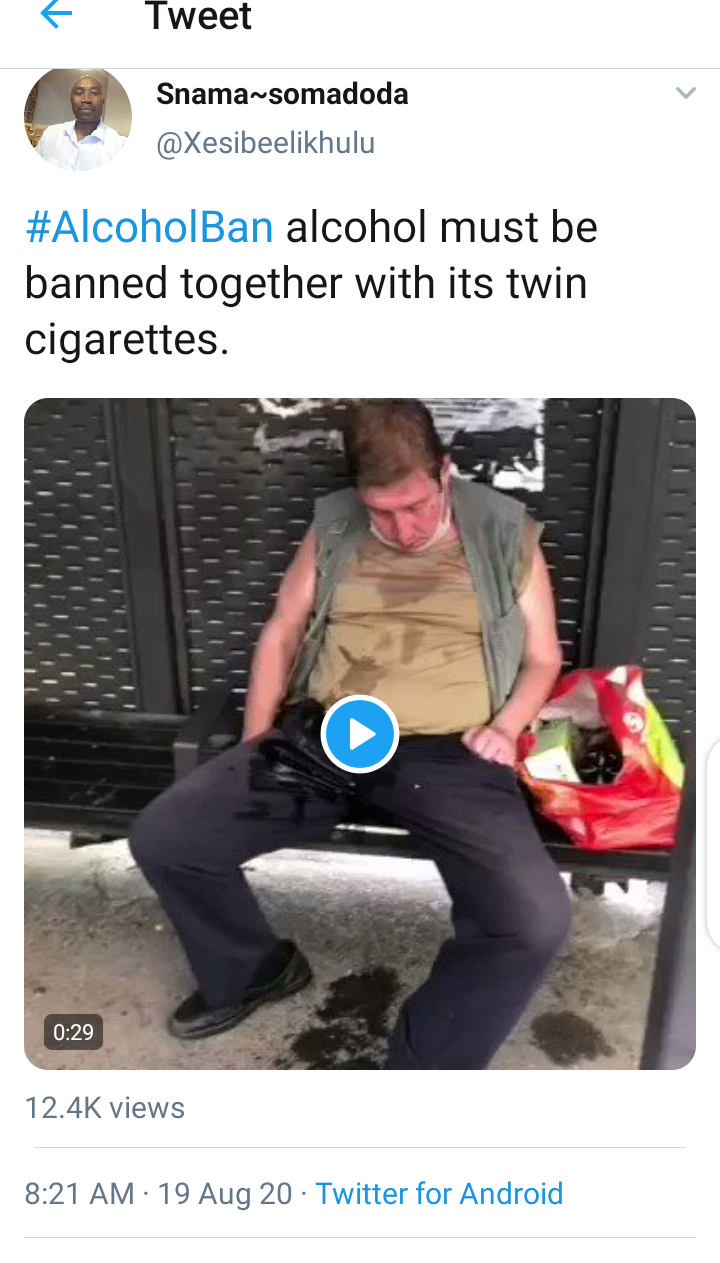 His statements triggered the reactions of south Africans as some of them were against him while others Supported his statements that acholic Drinks must be banned From South Africa.
Below are some reactions by south Africans;
@Welle
I agree 100%. Alcohol brings no benefit to society.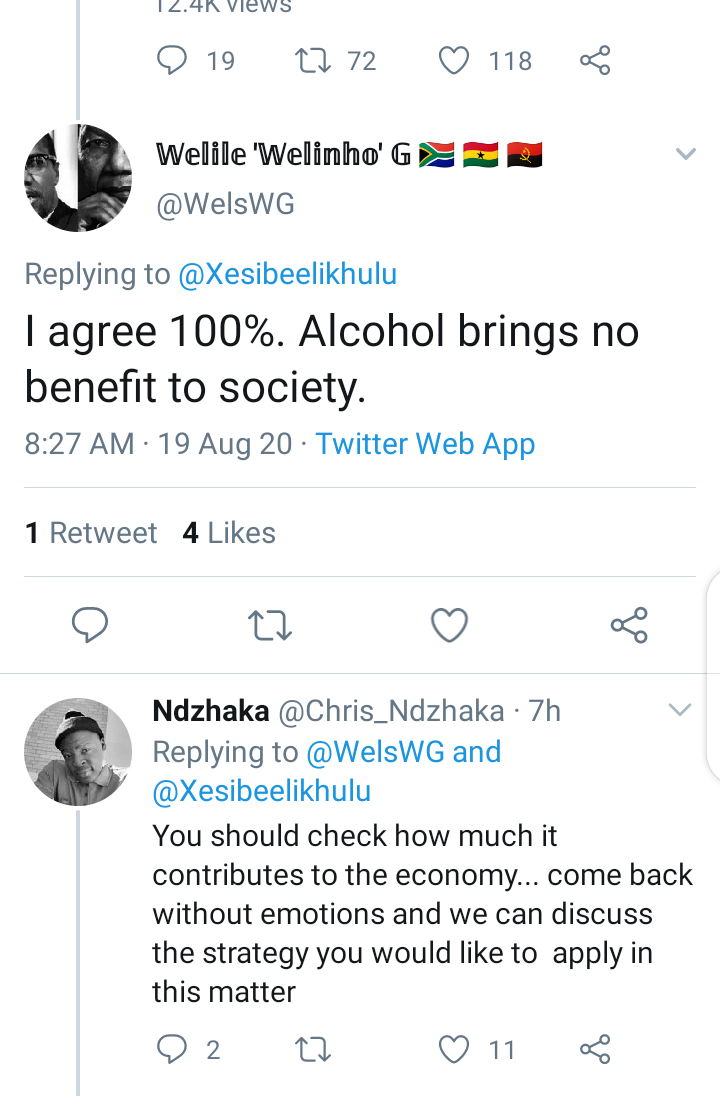 @Andre
I drink and smoke and do not behave like a hooligan. I shall never drink and drive and smoke in front of non-smokers or smoke in my house or car. I am maybe not like the average SAn you refer to….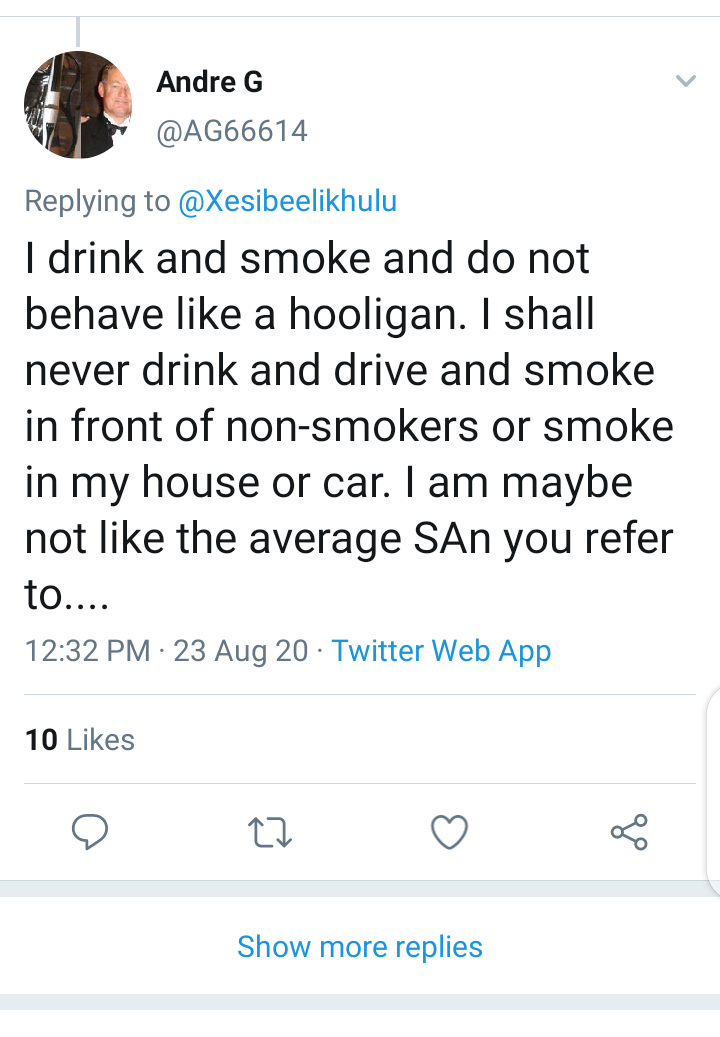 @zulu
Humans have been producing alcoholic beverages for thousands of years, they play a role in many cultural gatherings and the production and sale of these products contributes to the economy. Banning alcohol because of a fraction of its consumers can't handle it is excessive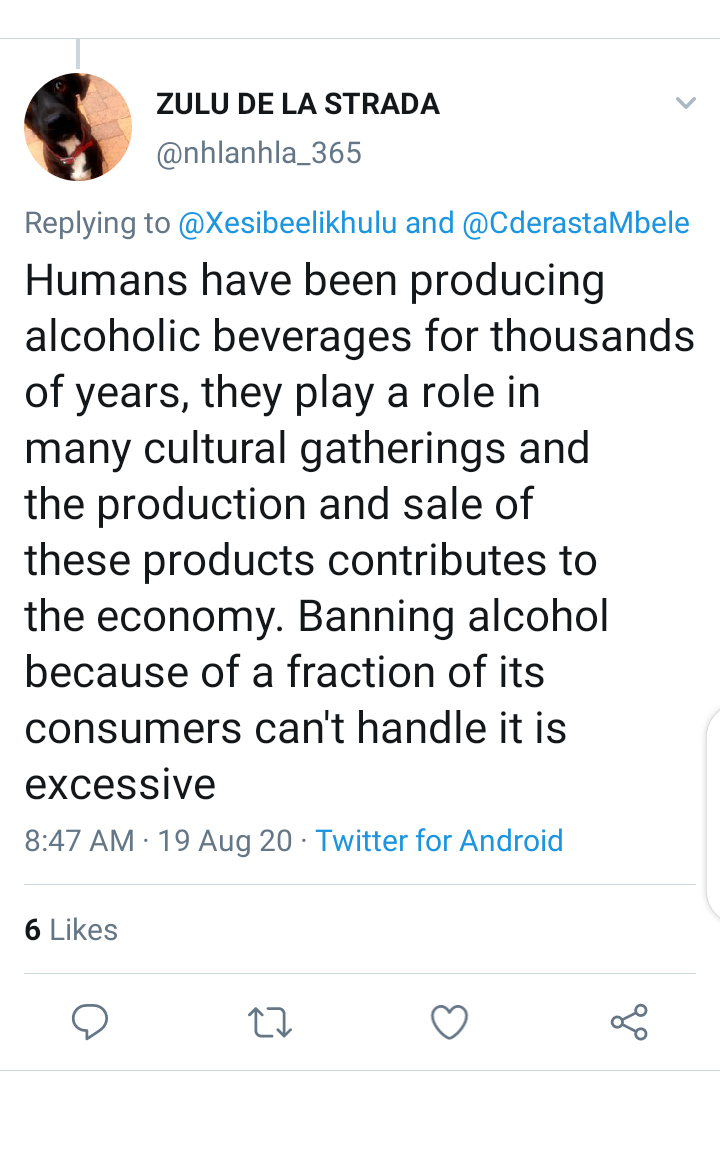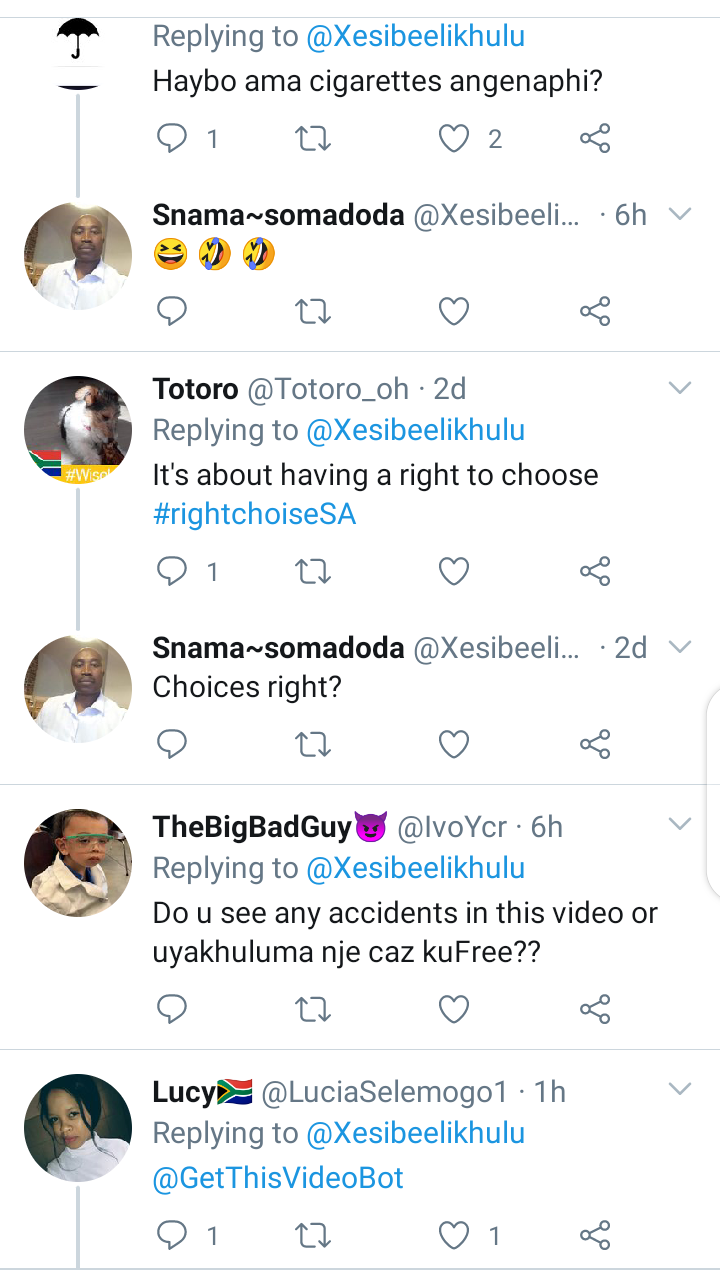 Watch video below;
What can you say to this?