Alcohol Ban: South Africa man took the Gun of Drunk Police officer who was on Duty (video)
Not up to two month the president of south Africans Ramaphosa announced the lifting of alcohol ban after South Africans complained and murmured that the president did not do well by banning Alcoholic Drinks from South Africa.
His purpose of banning Alcoholic Drinks from South Africa was as a result of the way south Africans were abusing alcohol and some South Africans Even lost their lives from home made beer.
However, a video footage has circulated around the social media especially Twitter showing the moment a South Africa Police officers who is on Duty lose control of himself as a result of consumption of excessive alcohol drinks and a south Africa man took his gun from his back and place back and the police officer did not notice .
The incident resulted to a great controversies among south Africans on Twitter who were Mocking the police officer for disgracing south Africa in such a manner, some South Africans concluded that alcoholic drinks must be ban again from South Africa.
@Crause
This is embarrassing. The whole police officer on duty #alcoholban https://t.co/tfJ7aND7Z4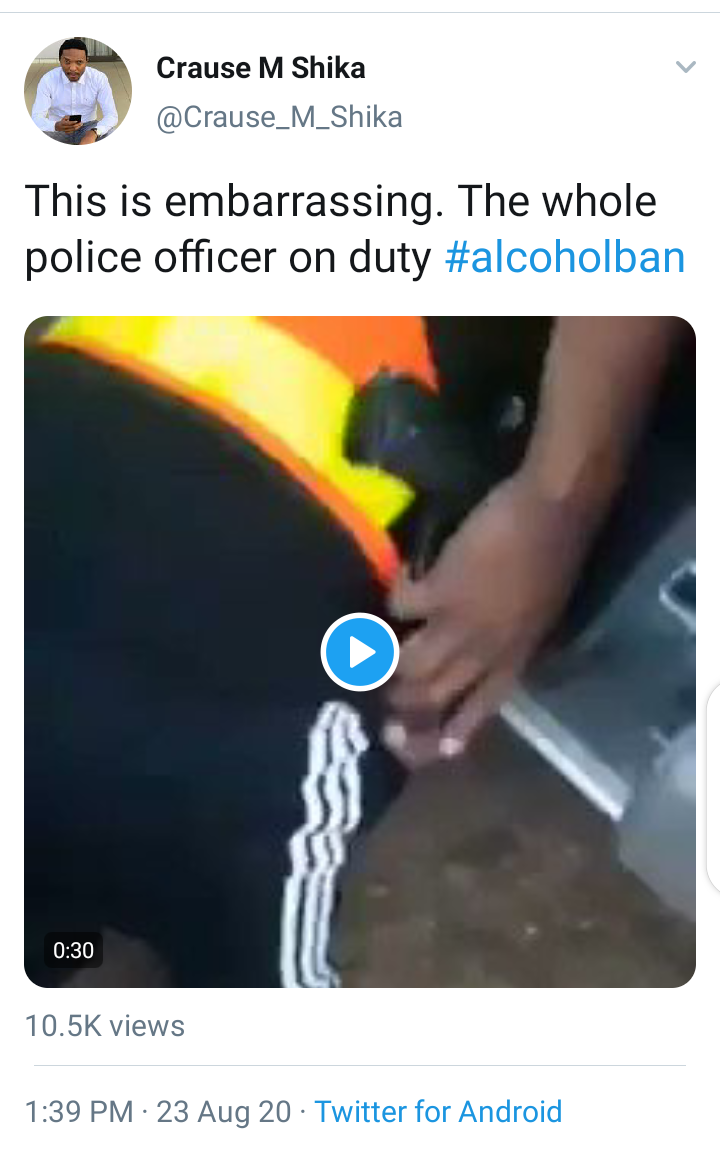 Below are some reactions by south Africans on Twitter;