This is a Fake Miracle, People Cry Out after a Pastor raised a Dead Woman and She started Dancing
A video footage has surfaced around the social media revealing the moment a popular Nigerian pastor From Benin Edo State raised a Dead Woman from the Casket and she immediately started Dancing with white powder all over her face.
According to the video footage, the pastor was seen praying speaking in tongues around the dead woman who was laid down on the casket after some minutes the pastor grabbed the woman hand and she got up from the casket and started dancing and there was pandemonium in the church.
The incident resulted to a great controversies among social media users who did not believe the miracles that was performed by the pastor as some of them regarded it as fake while others claimed it was a movie scene.
Pastor Orumgbe aka Oyegeyege raised the dead woman during a service in Benin, Edo State
Below are some reactions by social media users;
@moreti
This fake pastor by time later years u mad follow Benin, this year again u are doing fake miracle make u still get sense small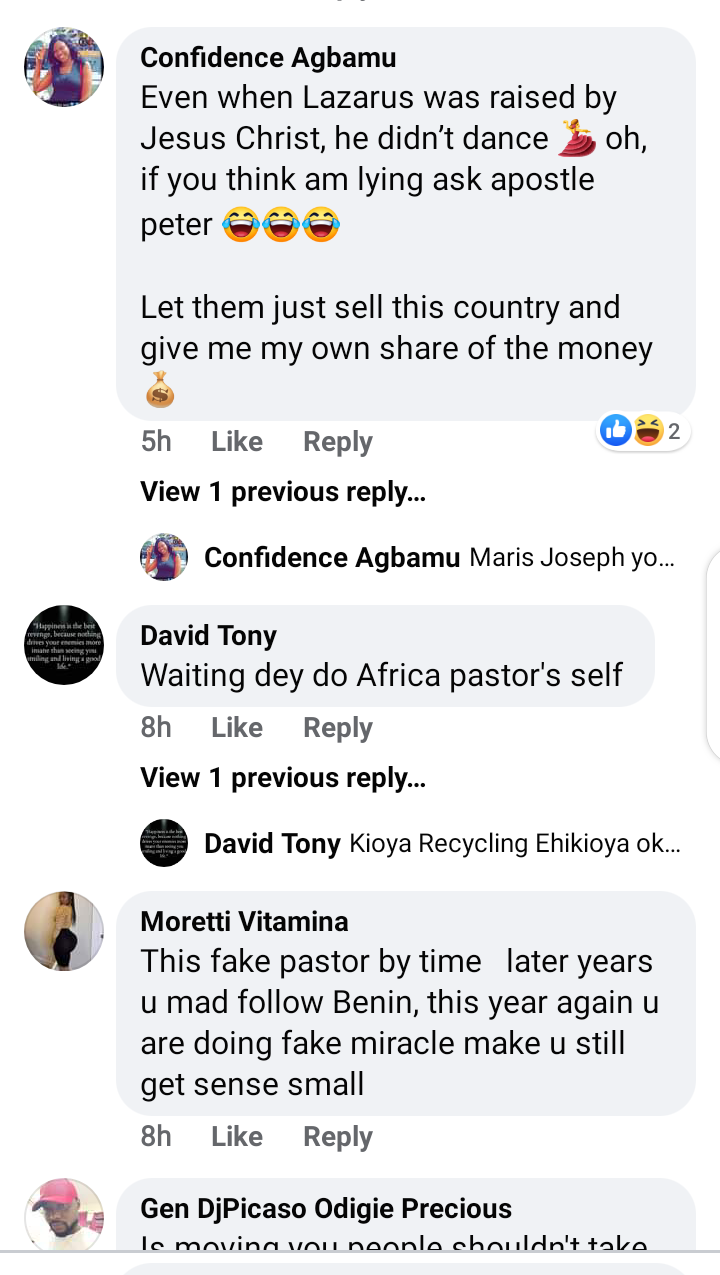 @John
Sometimes e good make person still change, you are just getting worse… Jesus loves you, anytime you decide to turn to him He will receive you… But do it on time, make e nor too late.
@Osas
I can see,if this acting is not movie God in heaven will never forgive this man I only sorry for his generation to come d kind of prayers and family liberation dey will do if dey will ever free from it."ds what most of our 4fathers did to some of us Africans magic"
@Amen
This is another drama from dis man, the other one dat he wanted blood was a comedy. This firm nor tough at all no action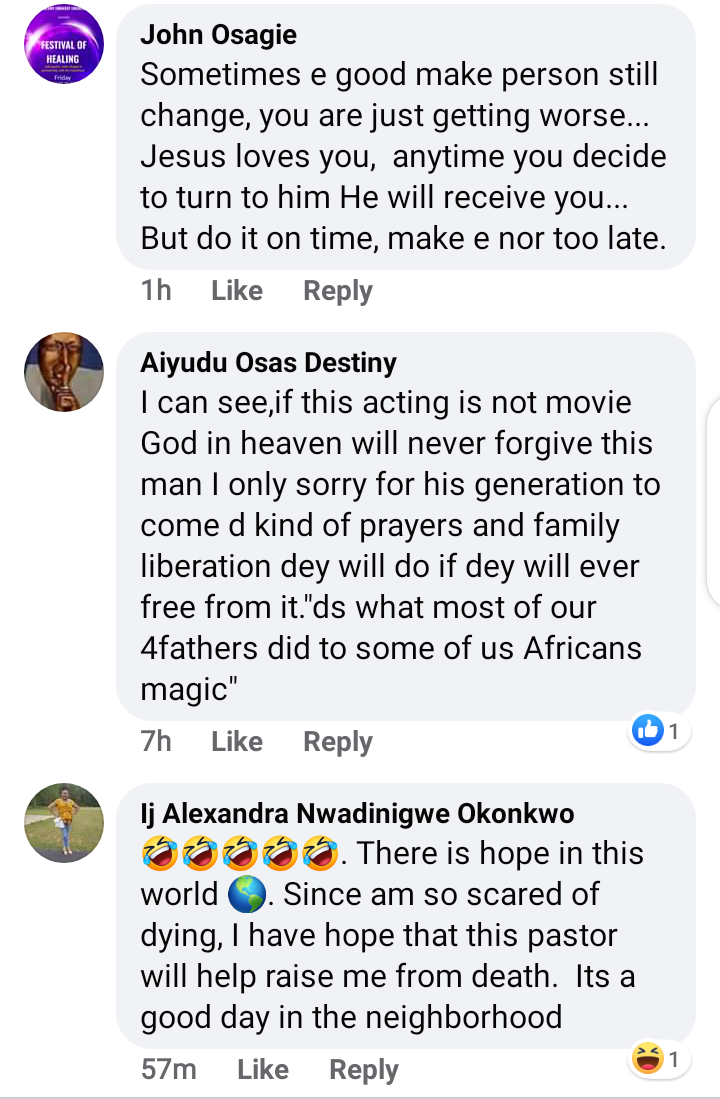 @bros
Why are you always making your self a public disgrace, you know how to raise the dead and your wife died few days to your program some months ago and you could not raise her up. May God have mercy on you
@kayce
Have you seen a died person that they put on cloth very well without cutting the back of the cloth ?
Fakepeople everywhere 🤣🤣
@Anova
Hahahahahah….they used powder on the woman,dead for how many days?joints so flexible……still jumping up and down like someone waiting for a command to run!!!!!!eyaaaa…pastor this one no enter…..e get why
@Eso
See as this man dey disgrace pastors for benin city, why naaa? U re a married man with a family I guess? Why na? Why naaaaa? How u wan take cover this shame and poor acting now? Shit!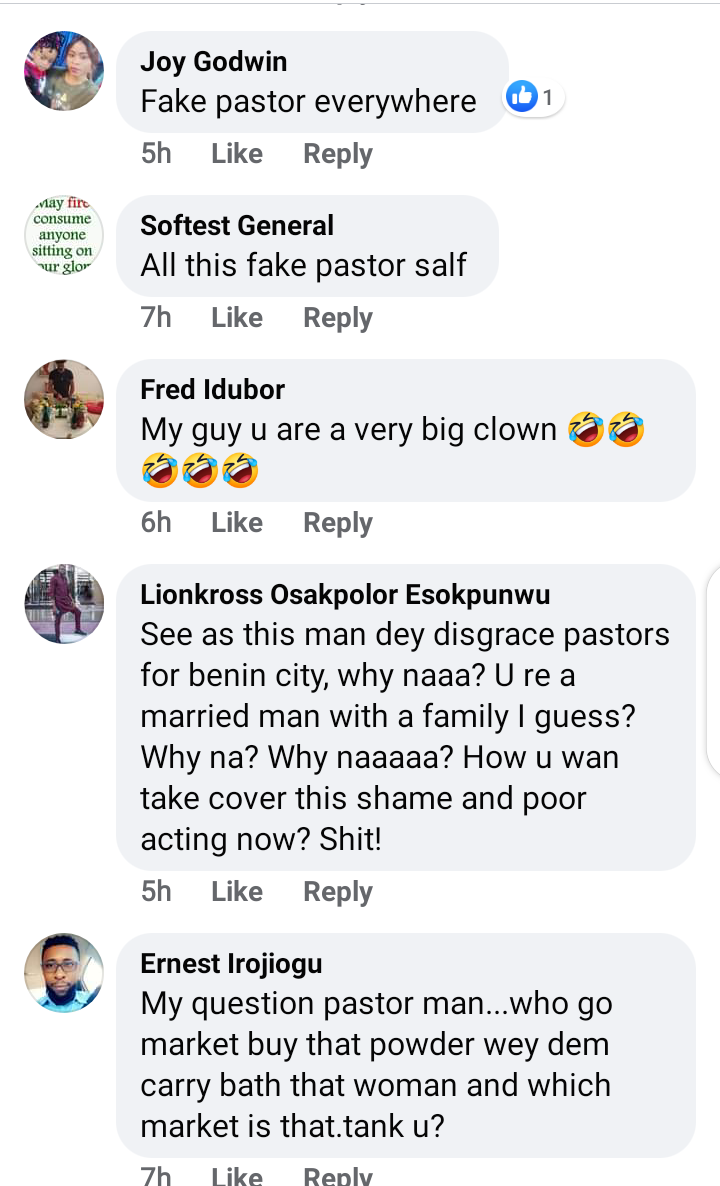 @jk
Even if he is a real or fake pastor, I'dont care to know,have you not read in scripture that insulting a man of God is deadly.. better ask for forgiveness. Or you face a great loss.. you people don't have respect for anointing.
#am a Muslim, I stand for what is right, have read the Bible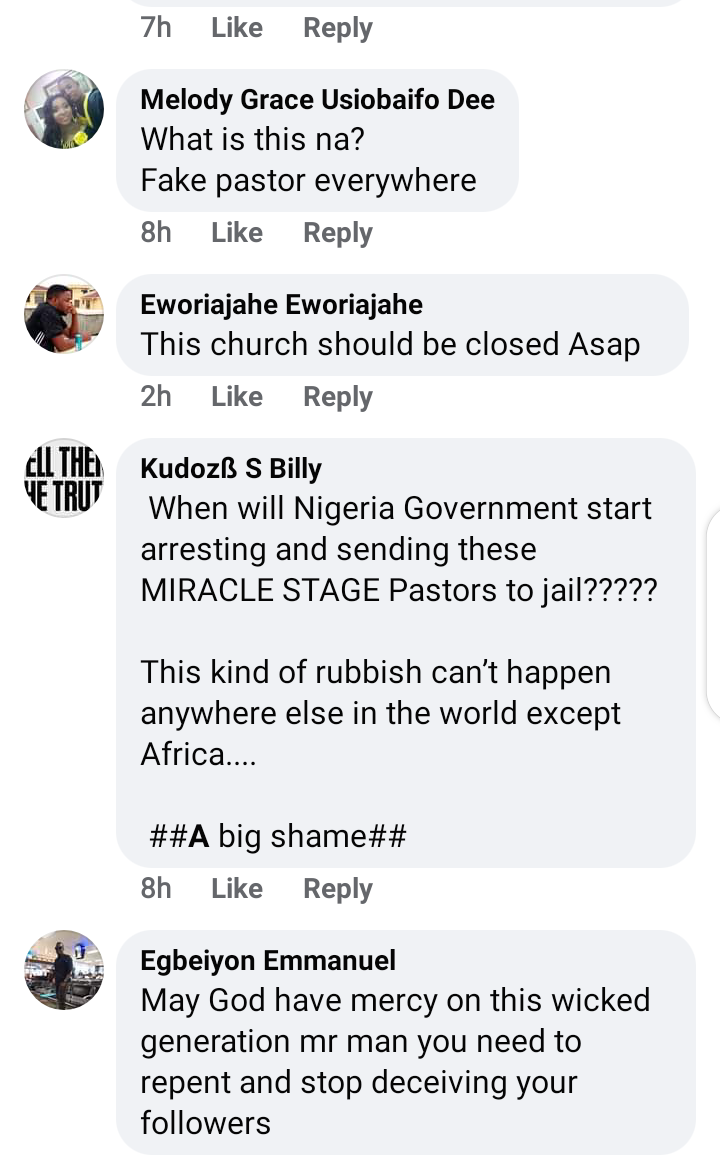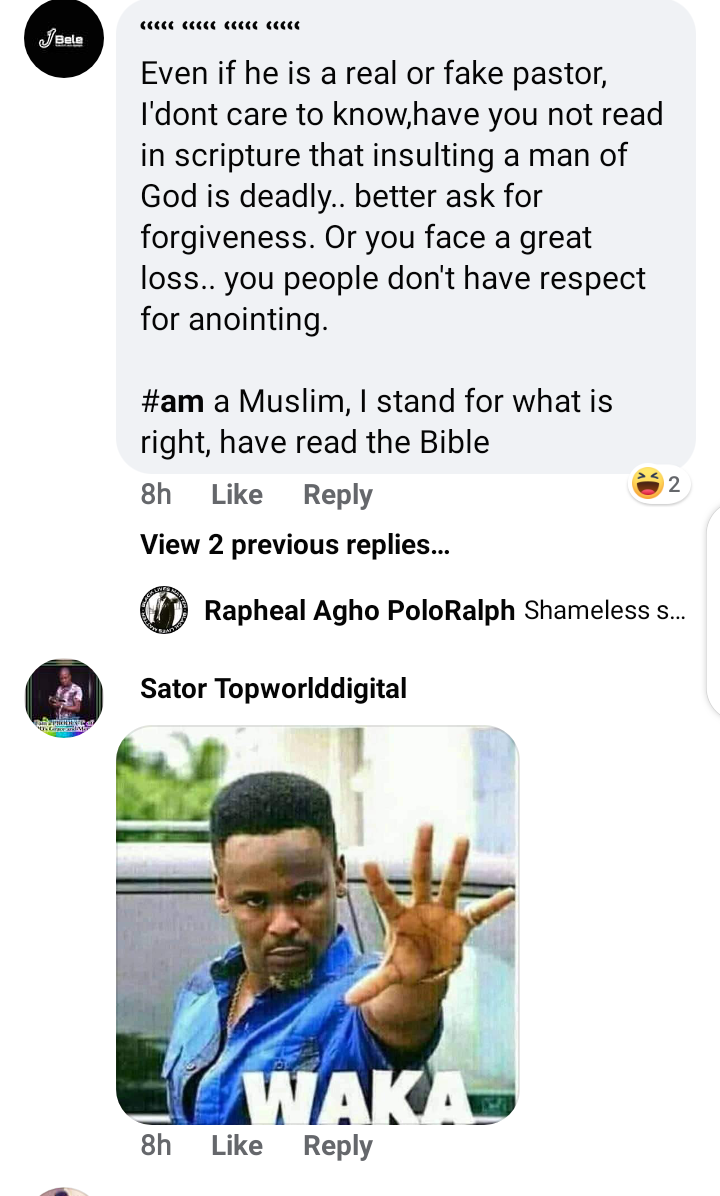 What can you say to this?