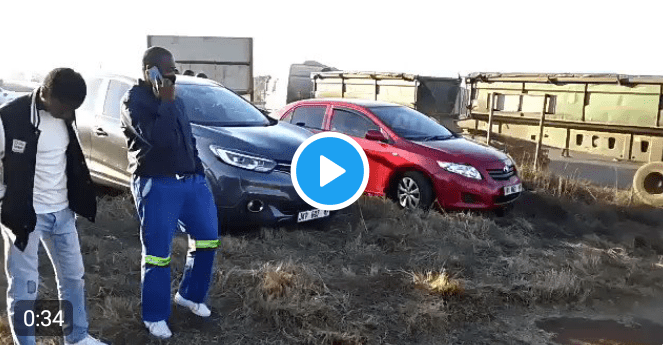 Trucking Company in Spiros Fired all their foreign drivers, Employed about 100 South Africans
Following the recent Hashtag campaign created by south Africans on Twitter demanding the retrenchment of all foreign worker in every companies in South Africa in order to create employment opportunities for South Africans who are without Jobs in reductions of employment rate in South Africa.
Today we got a report from a South African social media influencer, on how a Truck company in Spiro fired all Their Foreign Truck driver in replacement with almost 100 south Africans Truck drivers.
Our correspondent;
Trucking Company Spiros in Mpumalanga heard the call for #PutSouthAfricansFirst, they recently fired all their foreign drivers and yesterday they way busy testing SA citizens only to fill up 100 available jobs. 100 families will be saved from poverty
The incident resulted to a great controversies among south Africans on Twitter as some South Africans were happy about the a actions that was taken by the Spiro truck company for firing all their Foreign truck driver in order to employ south Africans by yielding to the Hashtag campaign #PutSouthAfricansFirst.
Below are some reactions by south Africans:
@mse
Spiros is a massive transporter. Mpumalanga residents needs those jobs. Plenty local unemployed drivers in MP with coal transport experience. SA'ns should be prioritized.
@Limpopo
This is great, even though we know they will be those stubborn companies that they won't listen but this is the beginning of great things for us South Africans.
@mudo
Day by day we will make a difference more south Africans will be employed in this country of ours let's not give up let's multiply