Please, Someone Pray for me I want to Convert to Christianity, Am tired of Islam- Lady Cry Out
Following the recent news that broke out on the social media, as a popular Nigerian hausa singer Aminu got sentence to death for blasphemy against prophet Muhammed in one of song that he released, the information shocked many social media users and they reacted bitterly by condemning the action that was taken by the Shariah law judge who sentence Aminu to death by hanging as punishment for blasphemy against prophet Muhammed, punishment against blasphemy should be Carry out by prophet Muhammed himself not human being fighting for prophet Muhammed because of the era of grace we Now.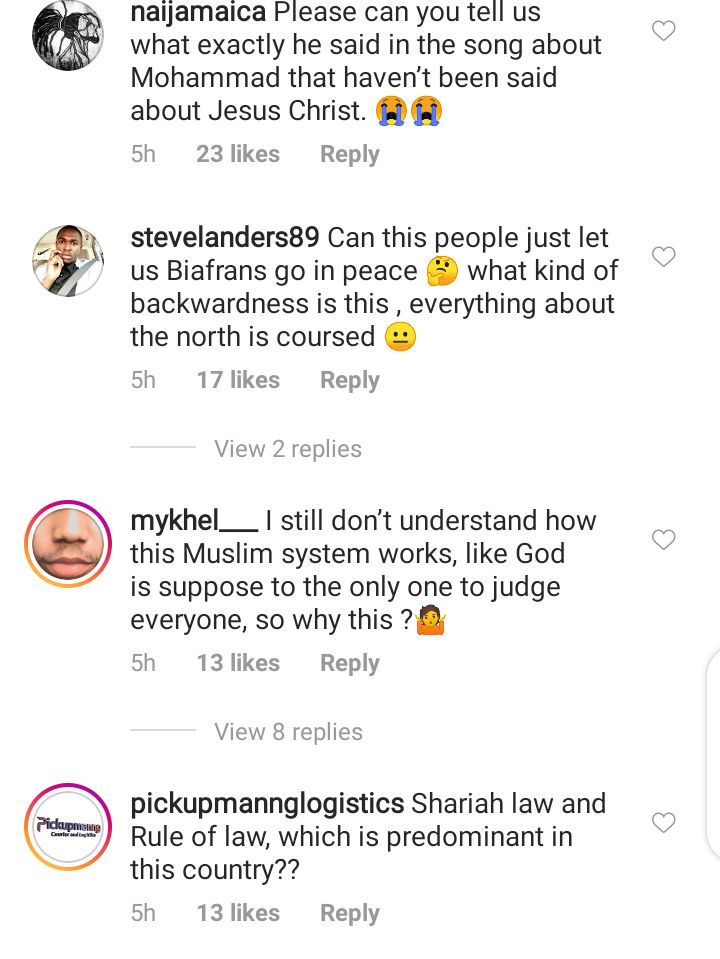 However, A Lady made her statements as she felt bad about the situation of Aminu who has being condemned and sentence to death by hanging,
According to her, Yet those so called Muslim will be calling Jesus names and yet Christians won't do anything, please someone pray for me I want to convert to Christianity . Am tired of this my religion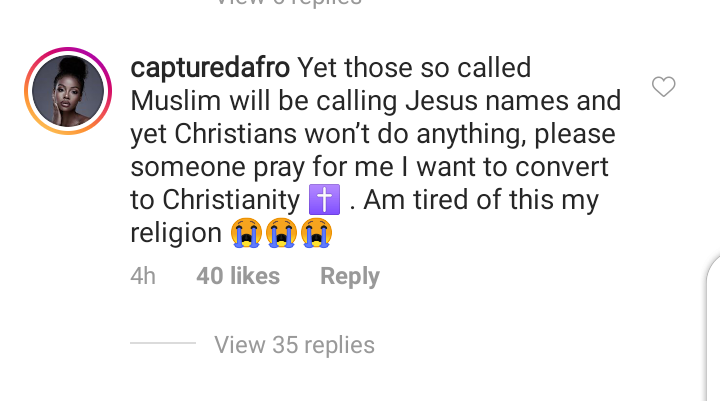 Her statements was made out of disappointment because she made to believe that her religious Islam was a religion of peace but she was so surprised after hearing that Aminu got sentence to death for blasphemy against prophet Muhammed, she felt Aminu supposed to being given Grace to change rather than being sentence to death over minor issues, she then request for prayer in order to Convert to Christianity as she is fed up with her religion.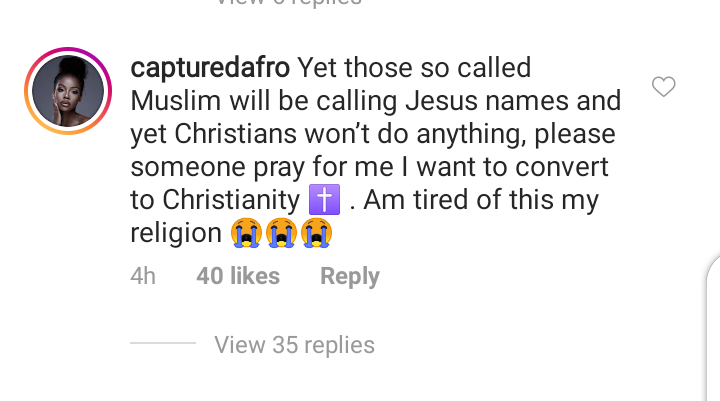 What can you say to this?