South Africa Pastor Bathe his Members who are looking for Prosperity With Coke and Fanta (video)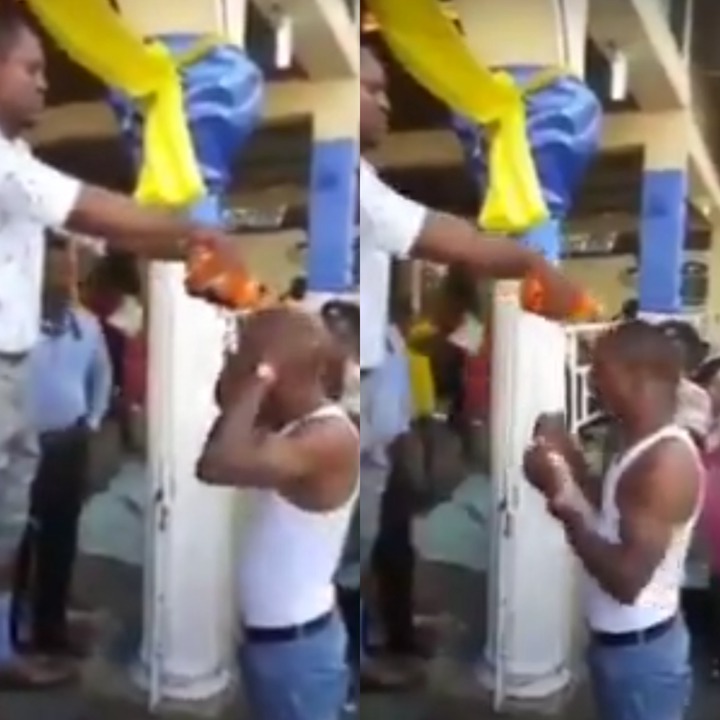 A video footage has surfaced social media exposing the moment a South Africa Pastor was repeatedly emptying full bottles of Coke and Fanta on his members who are seeking for Prosperity, According to the video footage that was posted by an eyewitnesses, the south Africa pastor was seen blessings his congregations by pouring Coke and Fanta on them as the spirit and Power to get rich will be manifest in the lives of those who got bathed by Coke and Fanta.
South Africans who took part in the benediction ceremony were spotted with Coke and Fanta on their hands as they queue up waiting for turn as the south Africa pastor will take the Coke and Fanta from their hands pour it on Them as a sacrifice for getting rich.
The video footage resulted to criticism on the social media as south Africans regarded the act as stupidity and lack of God words
Below are some reactions by south Africans:
@Bakala
Plain truth: The level of insanity & ignorance among black people is compare to none. The Bible is there for everyone to read & gain understanding & knowledge. Why not open instead of being misled by charlatans?Human ignorance is the cause. The Bible is a book precepts for everyone to read. But there are those who preferred to be manipulated rather than gain knowledge through reading it on their own.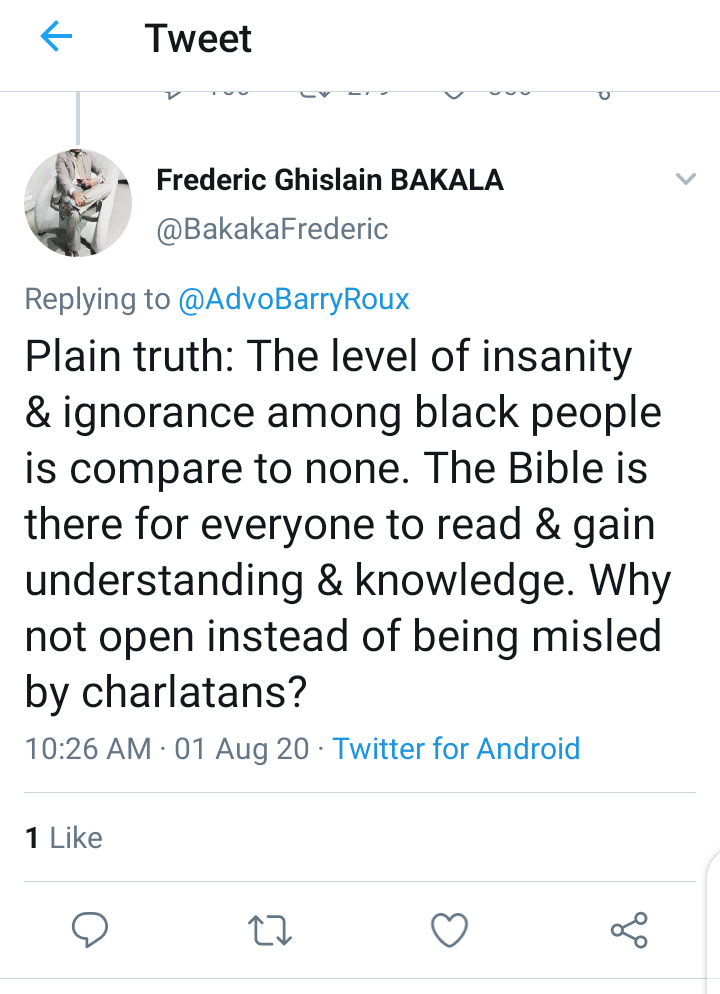 @ize
Do you know psychologically if you believe something long enough it can happen ..for some things will start looking up all of a sudden just because they were made to believe Fanta and coke helps ..then they'll come and defend the pastor and call him prophet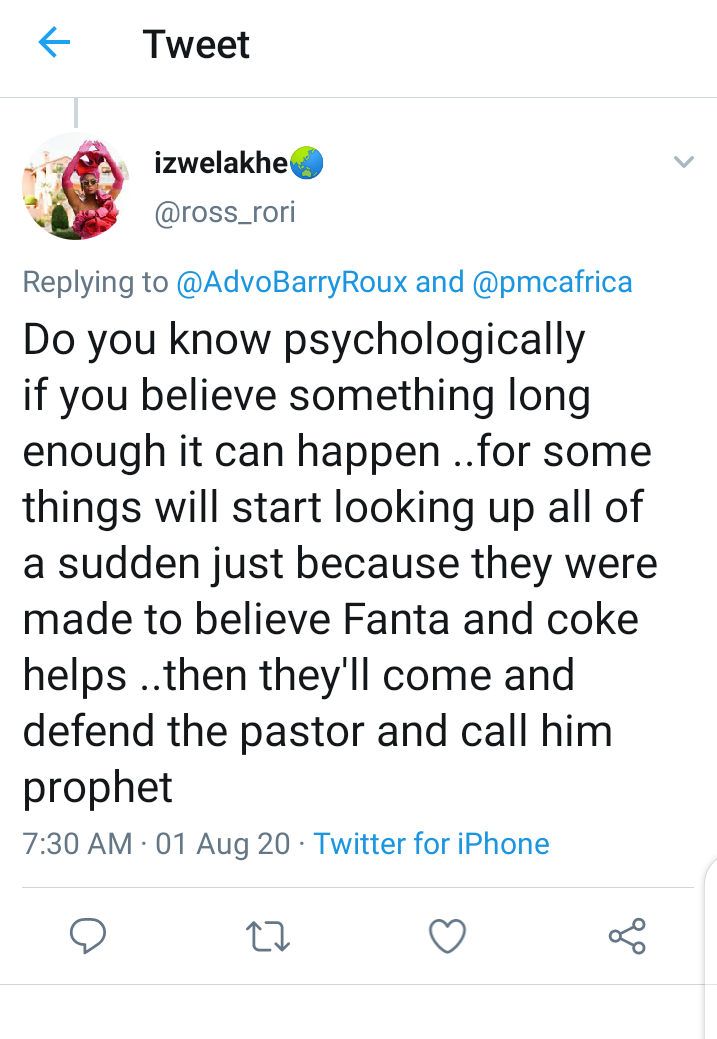 @Sefa
The level of foolishness among our people, you'd swear they went to school for it. Even if so much information is out there in the open regarding the warning against such pastors & their practices….🙆‍♂️🤦‍♂️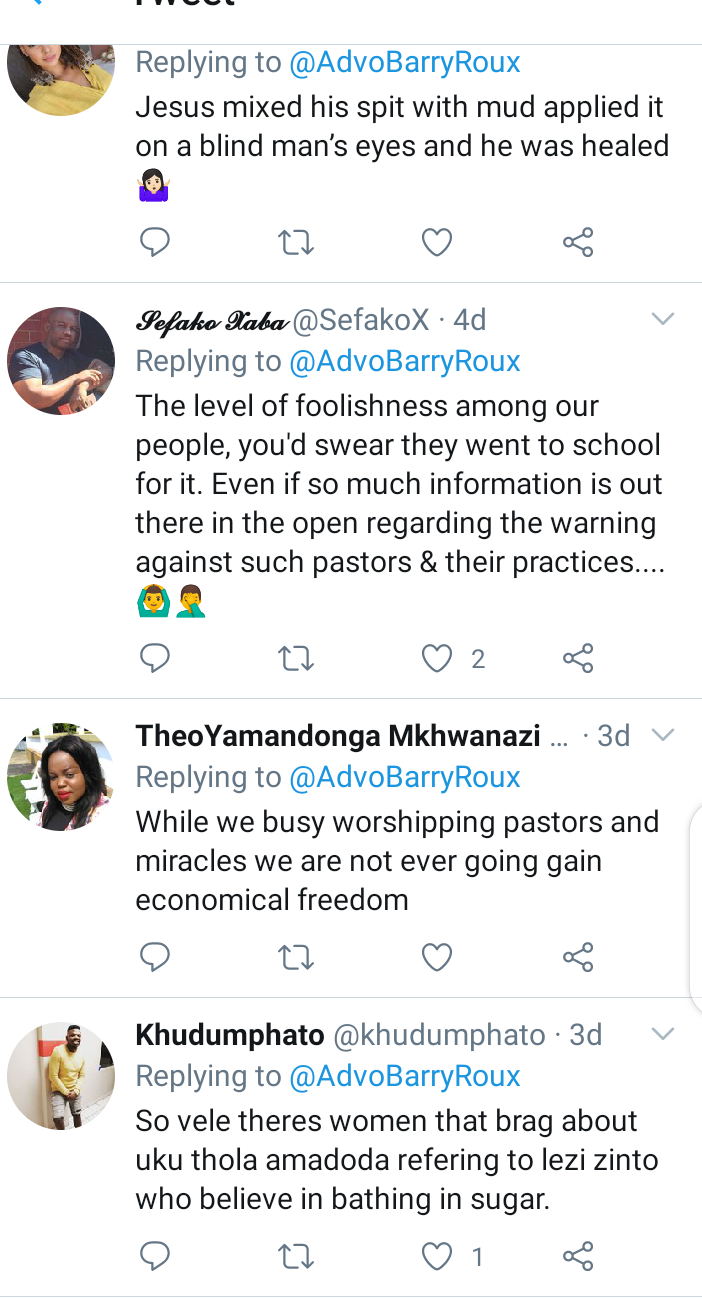 What can you say to this?