Lady rejects boyfriend's proposal because he refused to kneel down while proposing (video)
Unidentified Lady did an outrageous thing that attracted the attentions of the public after she deliberately turn Down his boyfriend proposal for allegedly not kneeling down while he proposed to her.
According to the video footage that was posted by an eyewitnesses, the man wanted to surprise his girlfriend by proposing to her in the public, but things turned out bad for him as his girlfriend intentionally denied his proposal because he refused to kneel down while proposing to her.
The video footage resulted to controversies among social media users as they condemn the disposition of the lady towards her boyfriend, who had the intention of marrying her.
See reactions by social media users:
@best2herCan you imagine.. Throwing away love cos he didnt kneel which means she can throw away something important for anything 1 like Reply
@ dompraise53 I hope he did not finally knelt down if he does, that lady will be a pain in his neck throughout the life of the marriage. Bros no kneel down that's not love!
@toesandtrip Kneeling down did Z not mean anything ,the love he as for u matter most, the lady is not serious, both of u need to still go and understand each other, if he say he can kneel down collect your ring and settle it when u get home or u will kneel down and give her the ring to stop the drama.U guys need to understand each other.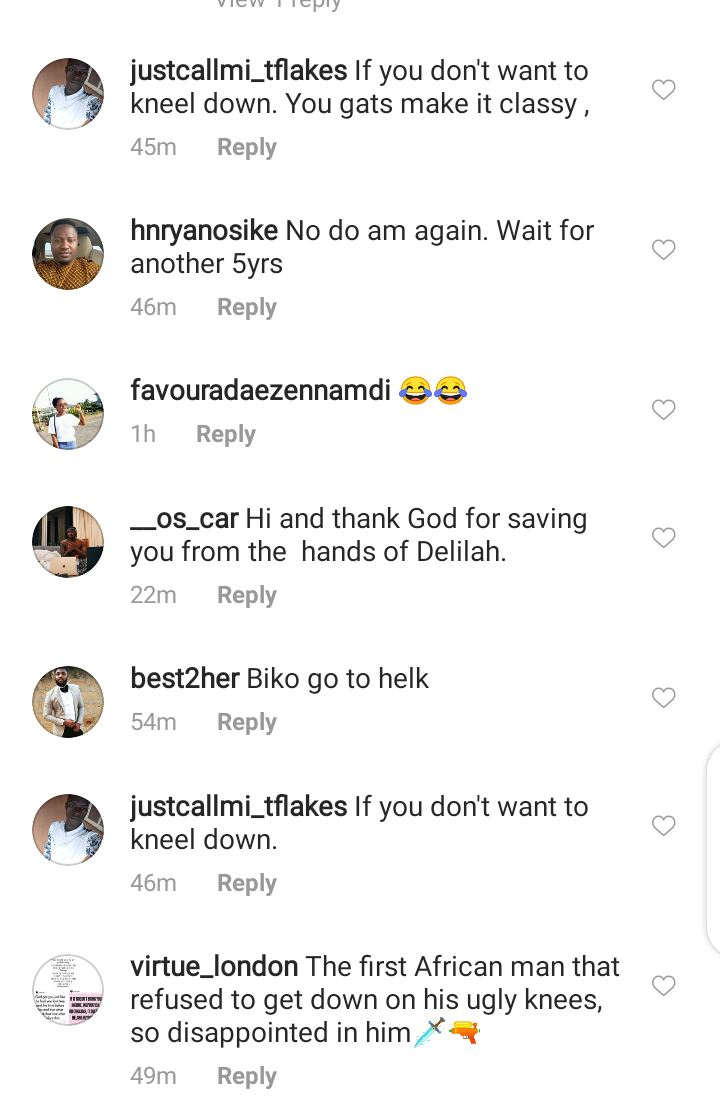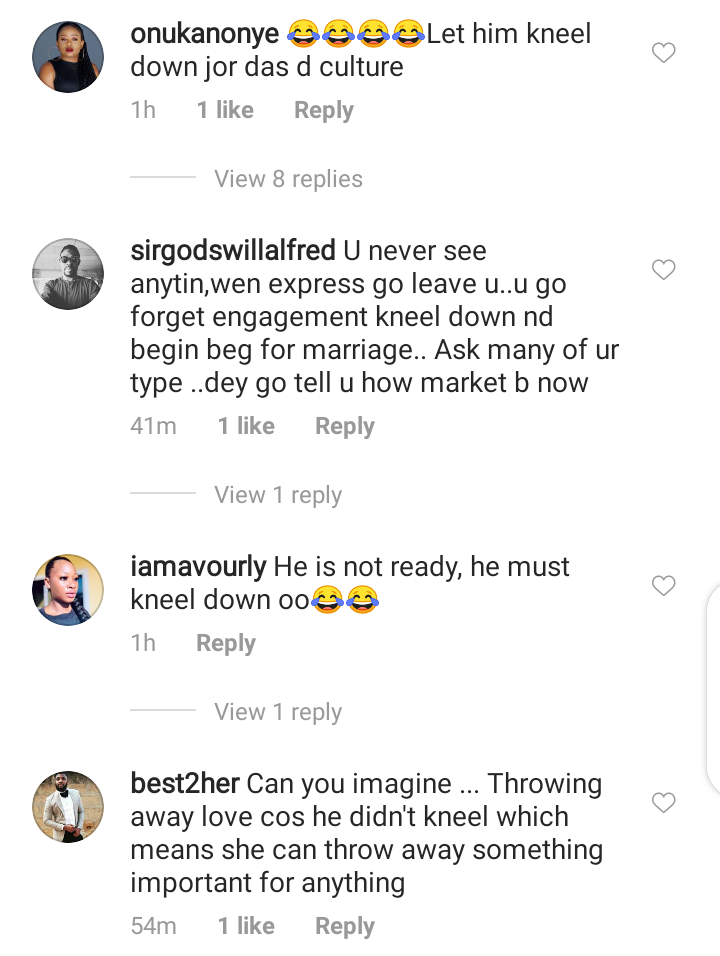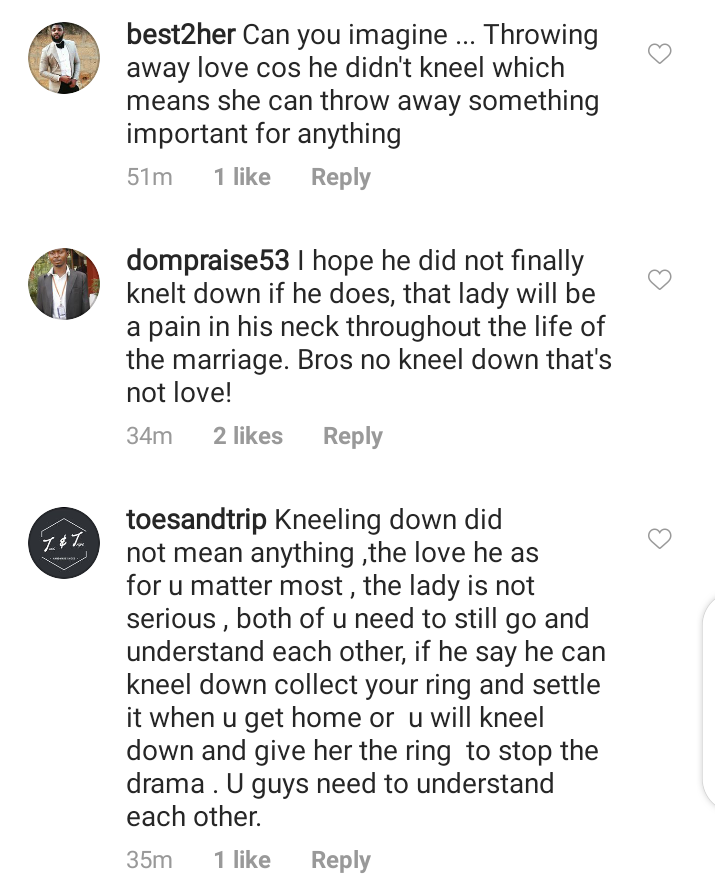 Click here to Watch video:
What can you say to this?