Popular Nigerian Evangelist has taken to his Facebook account forewarning Christians against the danger of barbing Hair styles.
According to him,ANY Christian who goes about with this haircut is worldly. And such Christian won't make it to Heaven, Frank Edward and Co should take note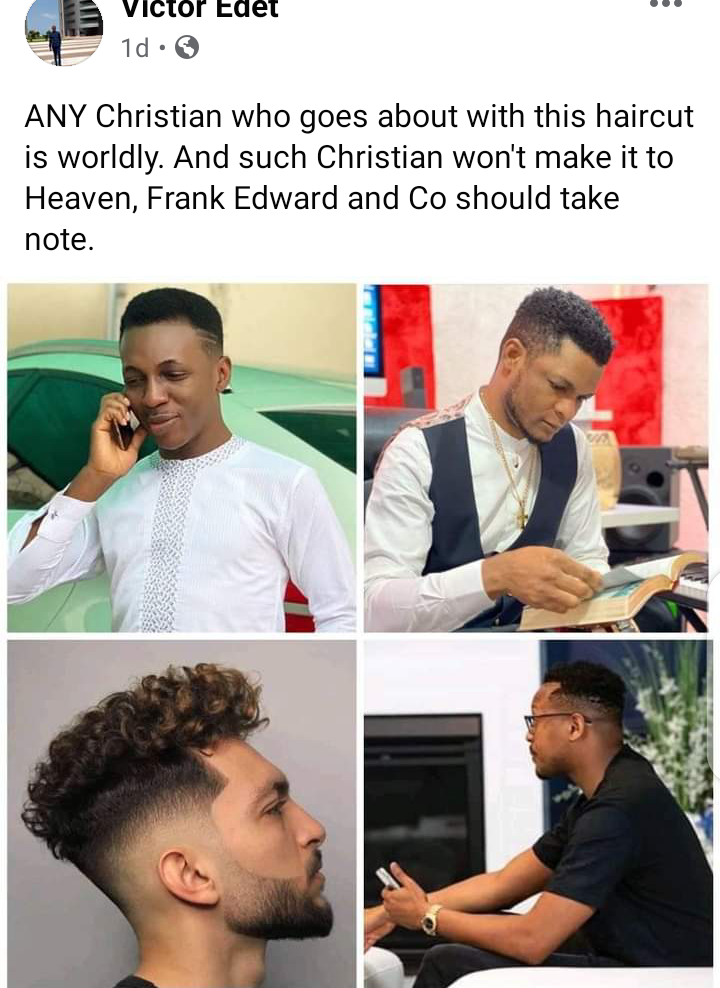 Evangelist Edet specifically used a popular Nigerian Singer Frank as an example of those who wouldn't make it to heaven due to the worldly Hair styles cuts they practice.
However, social media users reacted in disagreement with Evangelist Edet statements that making it to heaven is not as a result of person Hair styles but a thing of the mind and deeds.
Below are some reactions by social media users:
@john
Victor you need the Lord 🙏 to help you. What does hair cut have to do with Salvation of the Lord? How can you be an effective soul Winner if you are been legalistic? Preach the gospel of Christ period. You casting people away from the Kingdom of God than drawing them to God's Kingdom.
There is no place in the Bible to prove your post. Please go out and be Fisher of Men! When you caught don't through them back to the river with your biblical ignorance and your Church doctrines. Focus on your calling! I want to see posts of your ministry street outreach in Nigeria and your team in village evangelism. That is what God called you to do. You have be serious distracted. I pray for you 🙏! Go Out and be a Soul Winner!
@ozaka
Mr heaven gateman, so your Christianity is now outward show of piety? Jisie ike!
Some of you are thinking for God, what if you're wrong and also wrong about the way you do your judgemental evangelism?
Clap for yourself.
@Nathaniel
Hi,
It is an insult to the blood of Jesus or Salvation to think that a haircut is so powerful to make someone lose his salvation. What was Jesus' hairstyle or John the Baptist's hairstyle ?
If your relationship with God is so weak that a hairstyle can make you lose it, then you really do not know your God.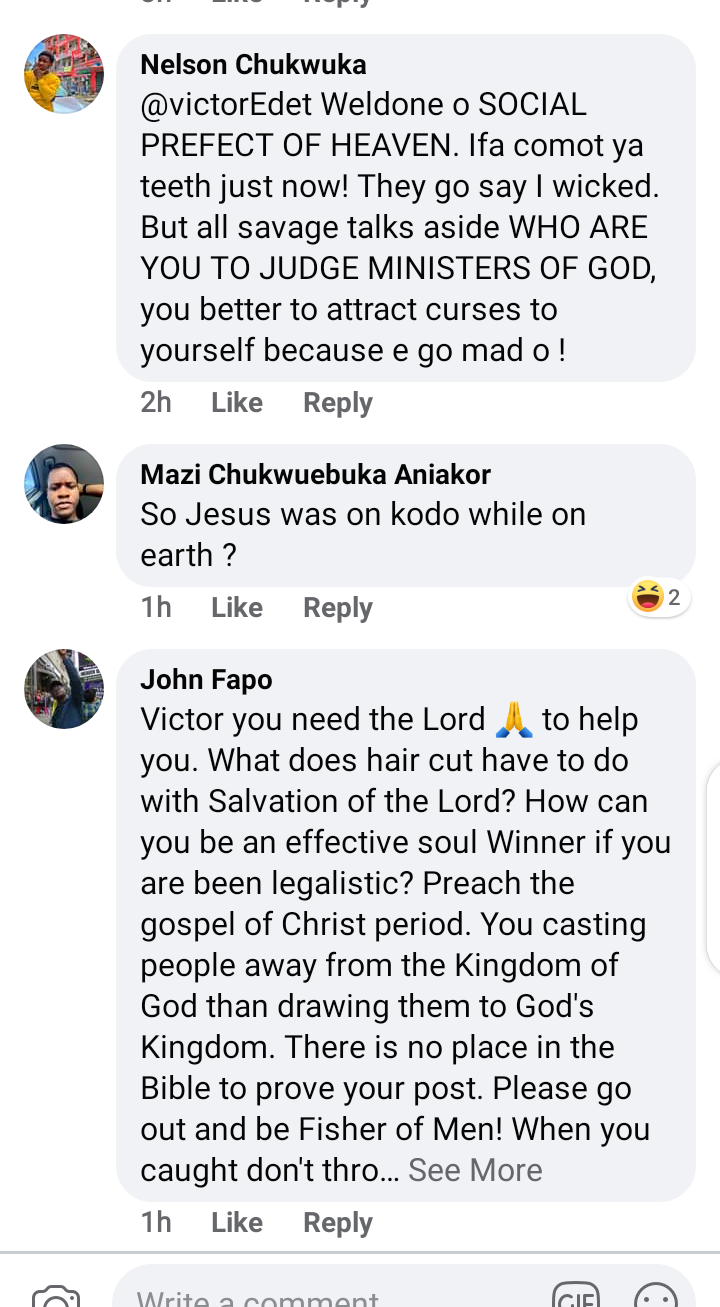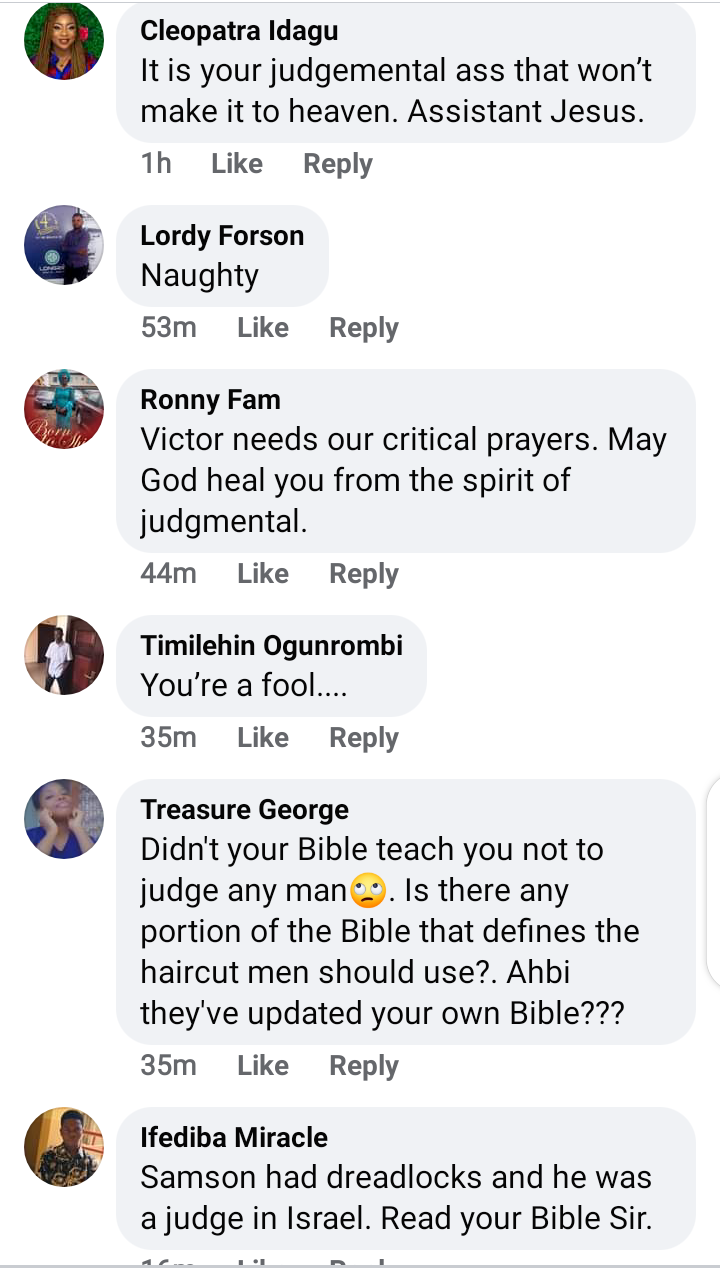 What can you say to this?