South Africans in Thokoza has been Burning, Chasing Out Foreigners from their Area
Foreign immigrants living at Thokoza got more than what they bargained for after angry desperate south Africans descended on them by setting everywhere on fire chasing out all foreigner from the area, the incident resulted to public disorderliness as hundreds of south Africans storm the highway violently chasing out Foreigner from the area.
The reason why South Africans at Thokoza decided to chase out Foreigners from their Area violently was not disclosed, perhaps, maybe because of the detestation south Africans have towards foreigners following the allegations charge against them by south Africans.
The incidents has been happening now in Thokoza since Wednesday as south Africans refused to allow Foreigners dwell in peace except they leave their Area.
However, south Africans then took to Twitter applauding Thokoza residents for chasing out Foreigner from theirs area as reported by our correspondence @John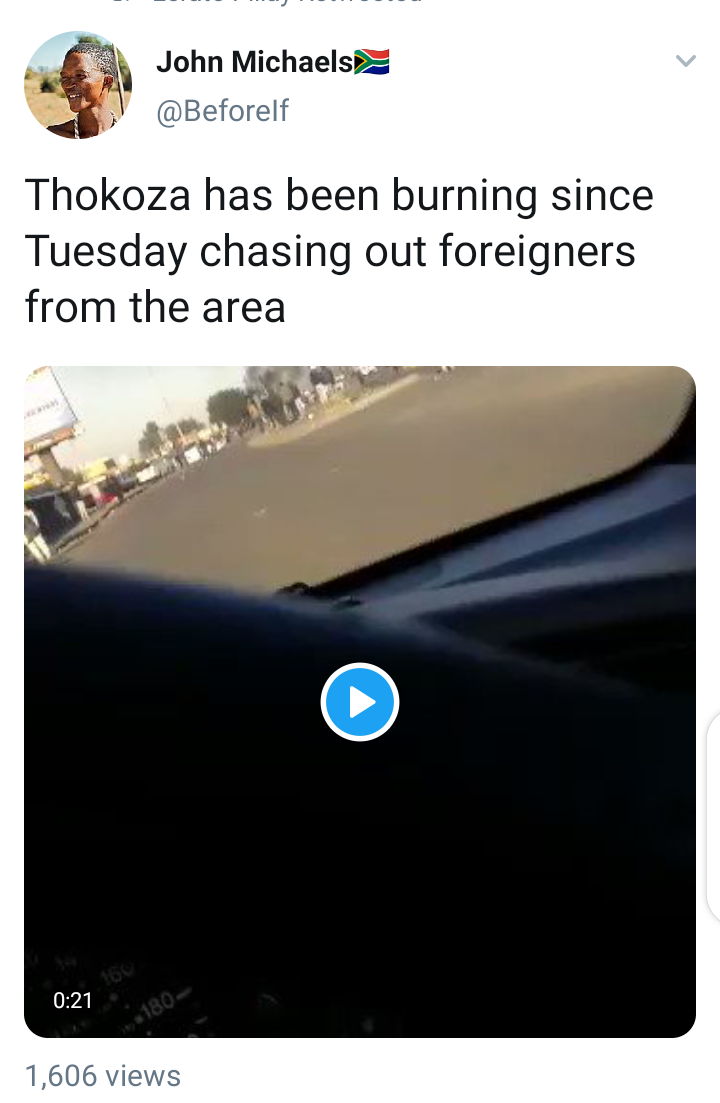 Below are some reactions by south Africans:
@Beforeit
Some Patriots prefer the direct approach to the problem which affects them directly while other Patriots prefer the formal approach which takes much longer. #PutSouthAfricansFirst
@John
This is more looting rather then anything else which makes it criminal…lets not become criminals like them.
@ Ezekiel
We can't wait and rely on this government who is behind all of this at the first place anymore