See what happened to a man after he refused to pay bribe to a police officer
A man named Segun has taken to his twitter account to share the video of what a police officer did to him,his family and his car when he refused to pay bribe.In the video I would still show you below,this man said that the police officer stopped him on the road and insisted he give him something before he leave.The man said that he can't give the officer anything because he is also managing also,the officer didn't believe him and continued to pressure him to pay or he would find himself and his family in the station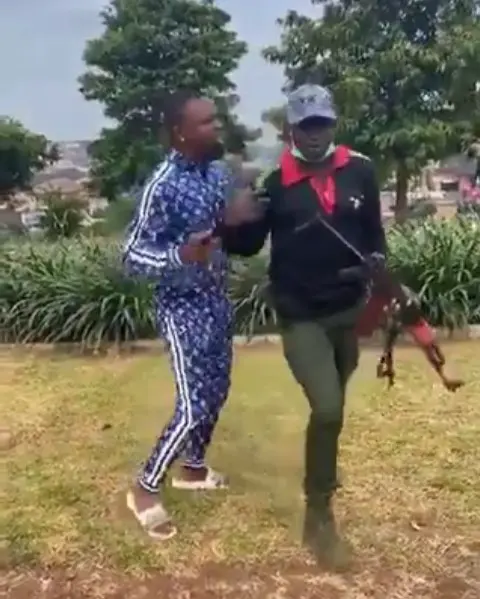 Segun(the man who owns the car) wanted to drive off but the officer shot his car at the back,the shock of that event made one of ladies in the car faint immediately.The officer went on to break the car glass in an attempt to prove his point to the man driving the car
Here are the photos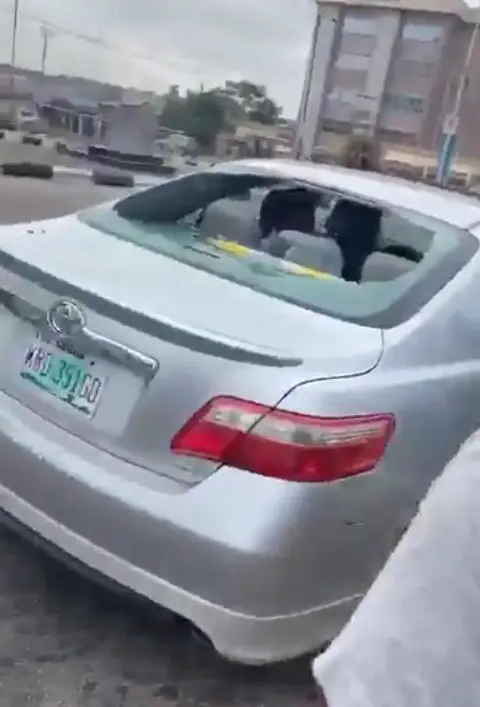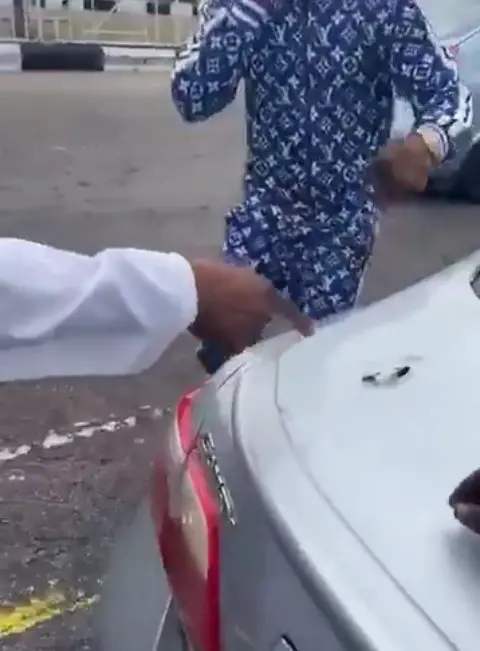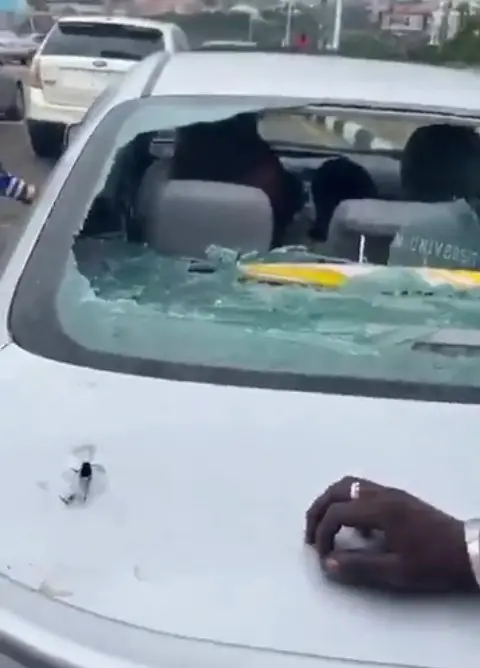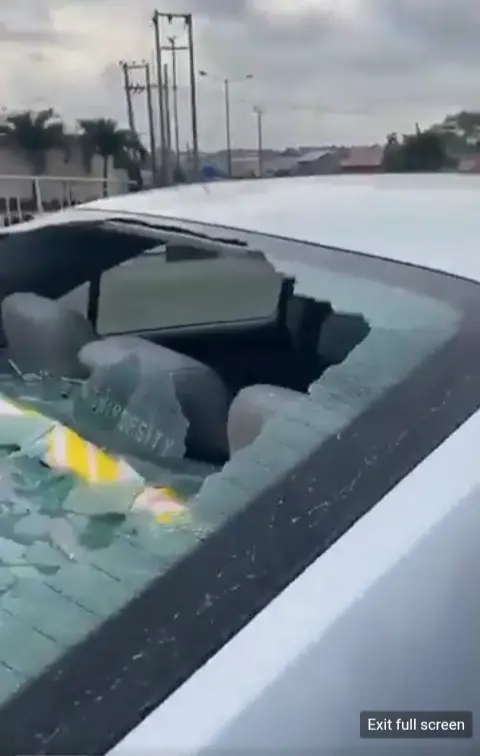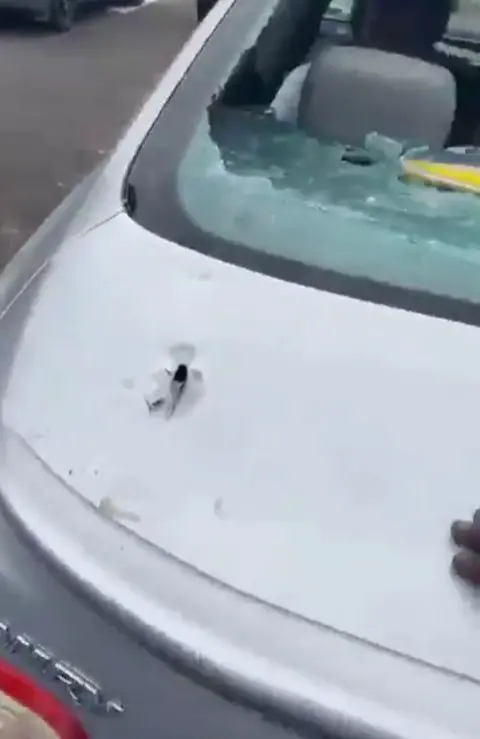 It was then that people Intervened,two of this man kids were crying already after a lady was lying unconscious in the car.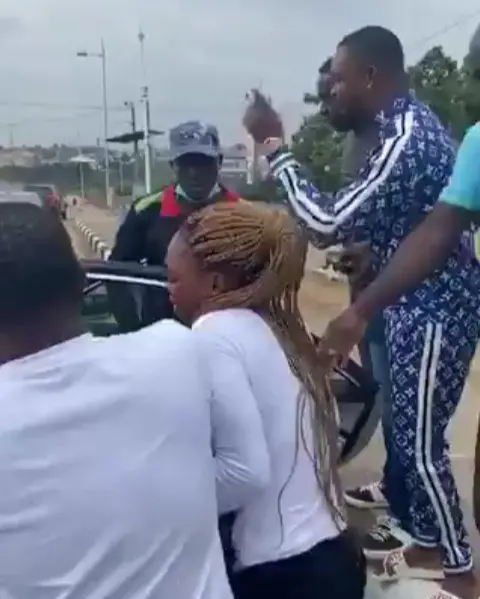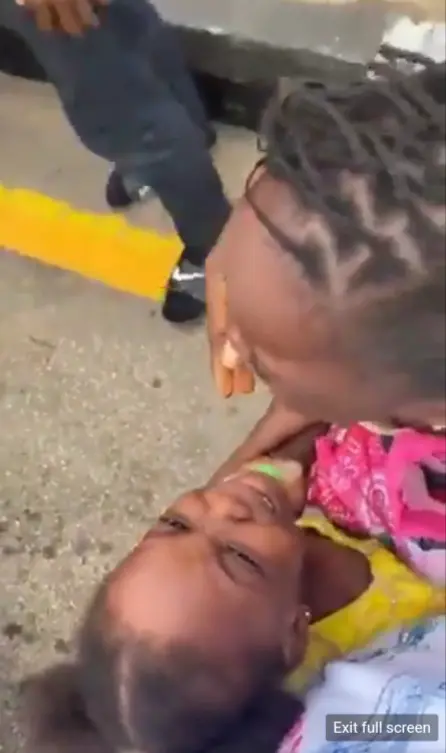 WATCH THE VIDEO BELOW
According to the video,people Intervened and the driver was lamenting that the officer shot his car already,he wanted to drive off to the hospital to save the unconscious lady but the officer wanted them to drive to the station.
The issue has been reported to the Police Force on twitter and The man said that the Police Force has contacted him on twitter and asked him to give them the location where this happened and the station they were taken to.
Reactions by @ Ayo
I have tried to ignore the sheer callousness of government representatives on this platform who read about the killings of people's children and see how policemen have turned to daylight killers and robbers and look away. But this one is just totally laughable and disgraceful.
According to most theories of state, security is the PRIMARY essence of a state, and the police is the primary institution of INTERNAL security, with the president being the C-in-C. He does not need a national conference or USA to help him fix this. Yet they have failed to.
His advisers like Tolu see this everyday & look away. Yet they have the shameless conscience and effrontery to denigrate those who are doing a lot in their own private capacity. God will judge all those who are ruining this country & plague your conscience forever! Evil people!
more reactions:
We hope something is done.