A Married Man Would Lose His Dignity Once He Starts Cooking For His Wife – Man Says
This man in the picture above has taken to his Facebook account to post a content that attracted a lot of attention from Nigerians who were unhappy with what he said.
Here is what he posted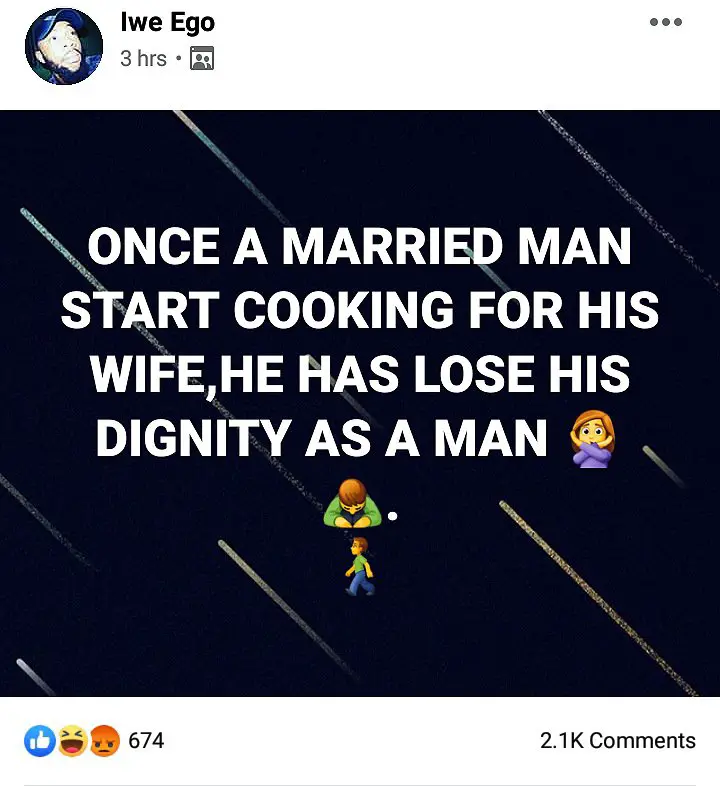 "Once a married man starts cooking for his wife,he would lose his dignity as a man"
As we all know that in many marriages and homes,the wife is obligated to cook for the family as it is part of what is expected of her from the family,there are sometimes that the Husband can decide to take over the cooking from her.This particular man kicked against it and explained that the husband of the home might lose his dignity if he cooks for his wife.
Nigerians weren't happy with his post,check out reactions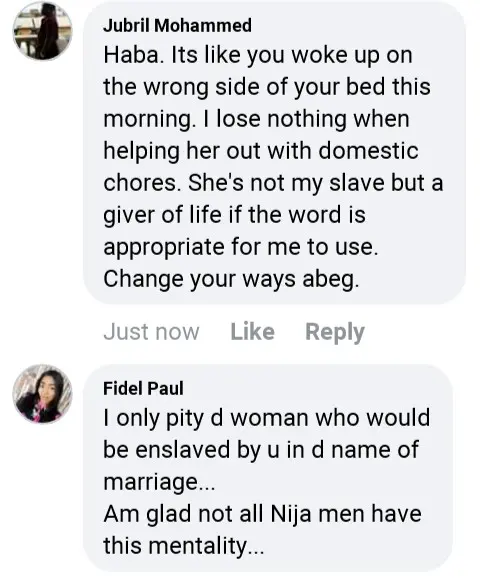 "It's like you woke up on the wrong side of the bed,I lose nothing when helping her out with domestic chores.She is my giver of life,change your ways"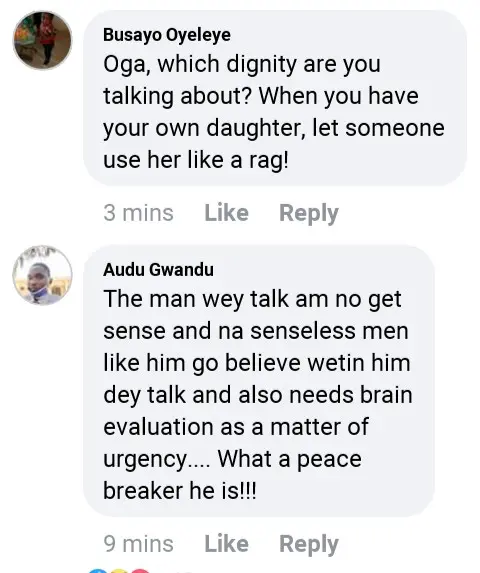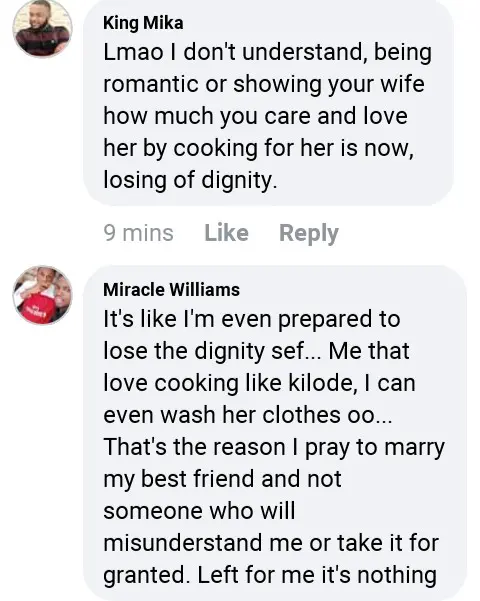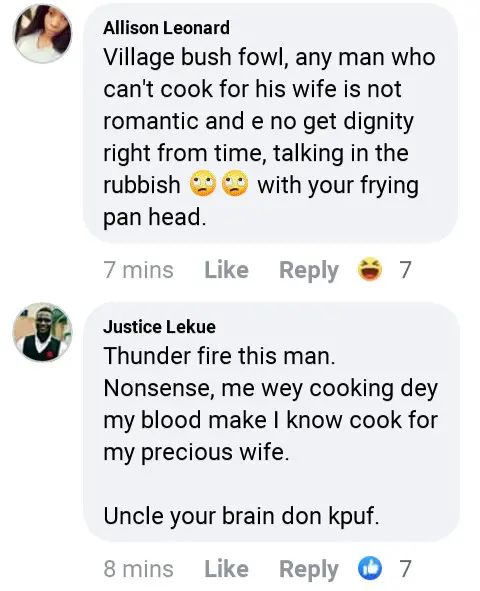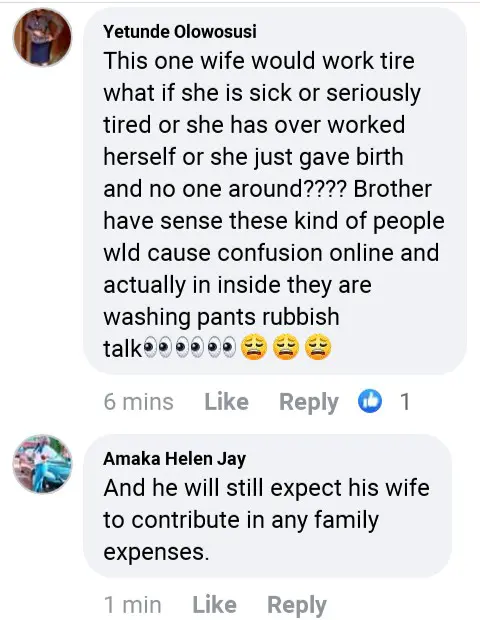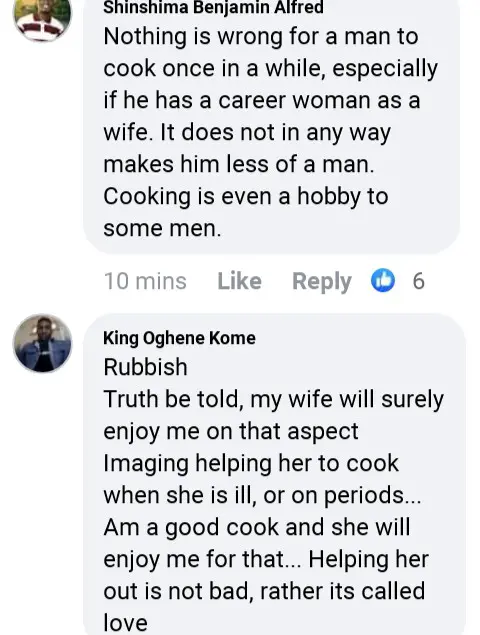 What do you think about this?