Zimbabwe Man caught on CCTV camera stealing from a white South Africa Man in supermarket (video)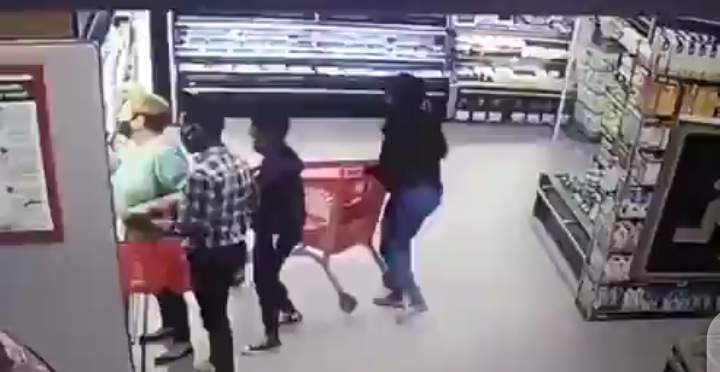 South Africans has the cognition that Zimbabweans in South Africa are always the ones committing the most brutal crimes ever in South Africa, this believe has been contradicted by Zimbabweans in South Africa as they defended themselves not guilty of the claims the allegations of constitutes nuisance in South Africa, not until today we got a video footage that was released from a CCTV camera in a supermarket in South Africa showing how a Zimbabwe man was unaware caught stealing from a advanced south Africa man who came to the supermarket to buy items.
The video footage that was released by an influencer south Africa man named James sparked alot of controversies between south Africans and Zimbabweans on Twitter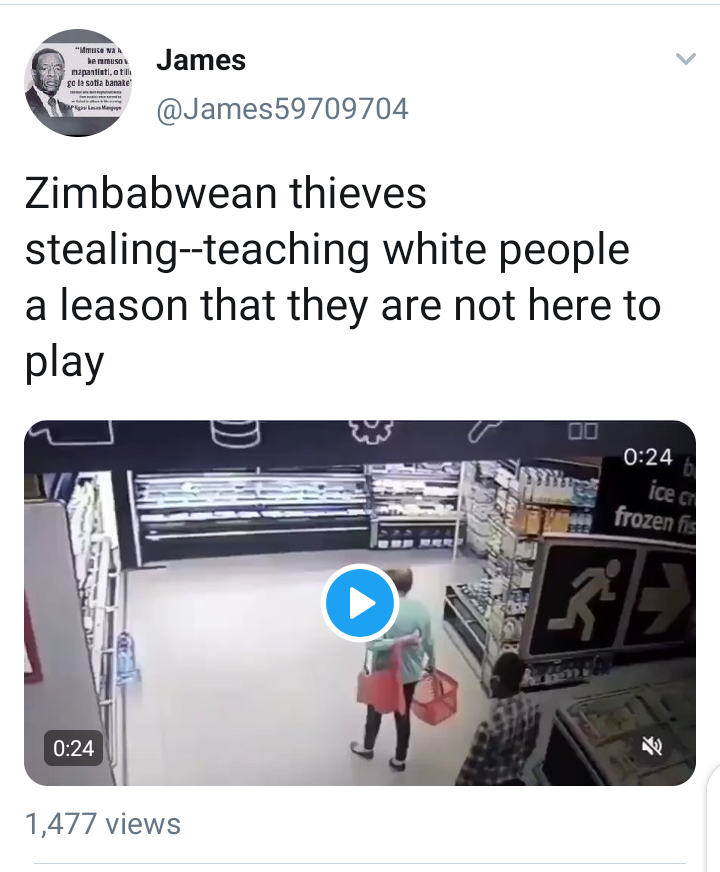 @Gee
If you know these people why not report them to the police??! You must know them if you know they are from Zimbabwe …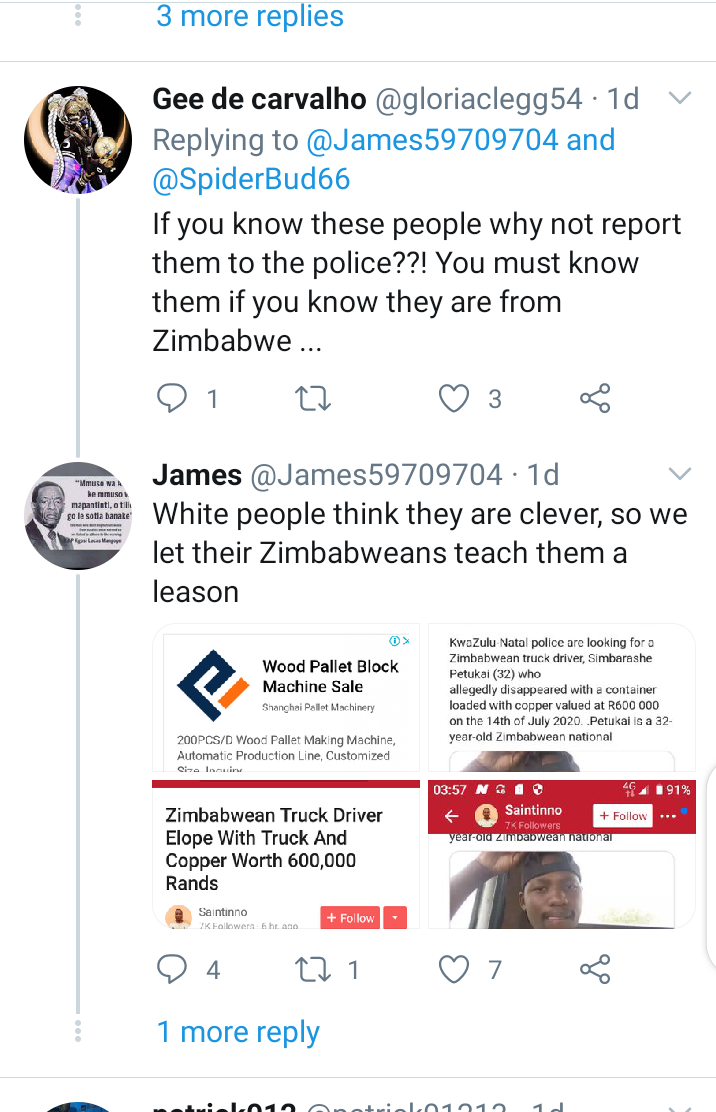 @Here we go
Zimbabweans do this all the time at woolies, some beg customers to buy them food or baby formula, every incident that i came across at Woolies it was never a South African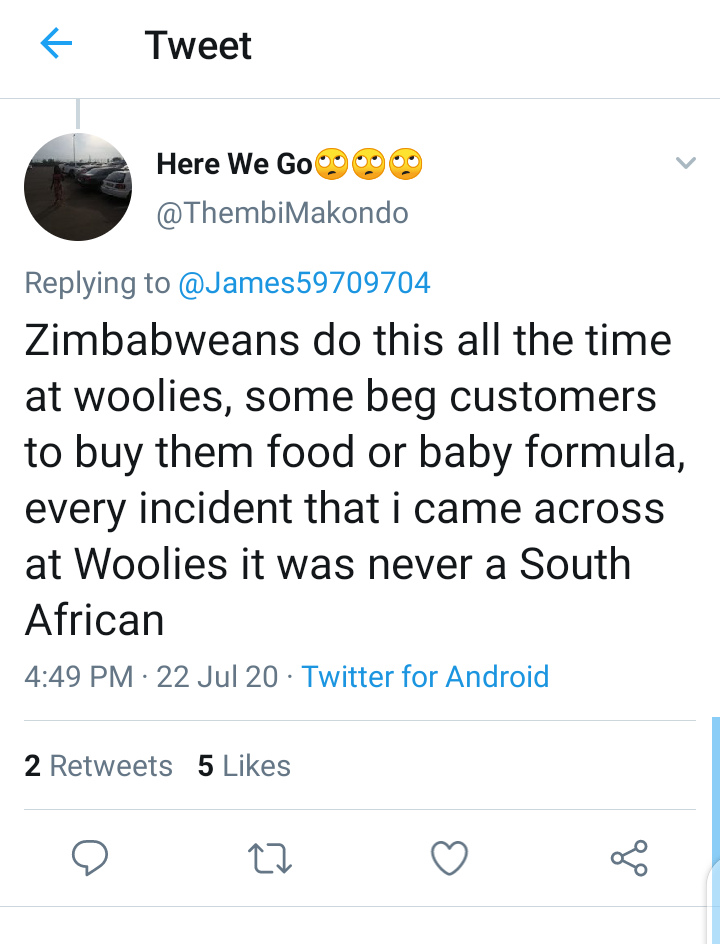 @blacq
The struggle is real. Everyone is Zimbabwean right!! beware you might even think your children are Zimbabwean. Take responsibility clown.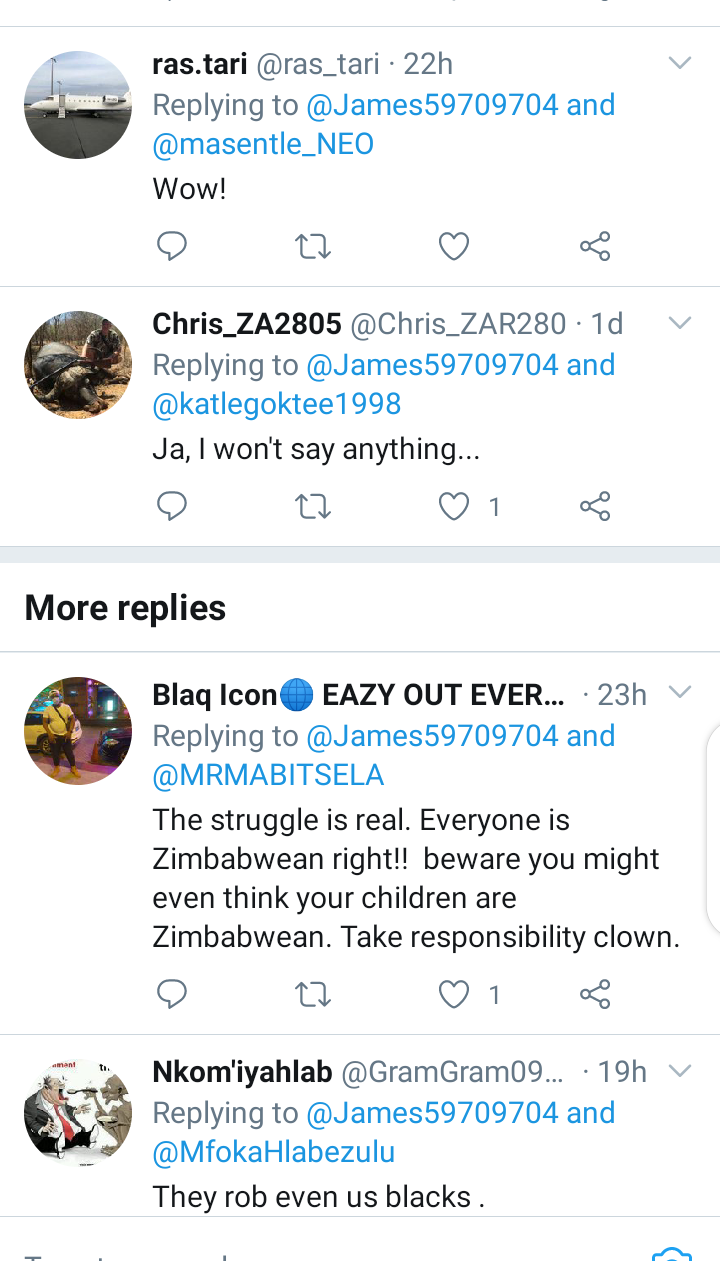 Watch Video below:
What can you say to this?