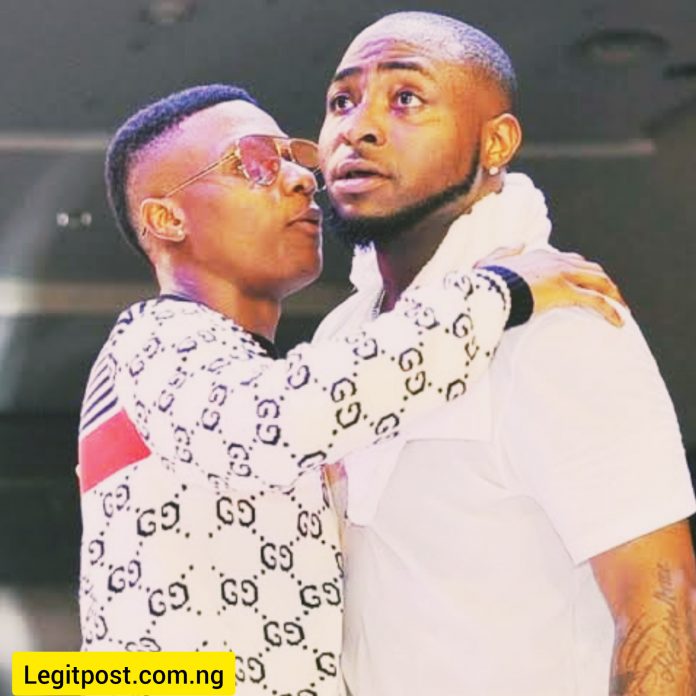 "I love you Wizkid, you are a legend and the Greatest of All time" – OBO Davido says as he wishes Wizkid happy 30th year birthday!!!
See reactions by fans :
@Ekene
Davido is a loving, kind, humble person in nature, nothing like pride despite his riches, now tell me why GOD will not protect him and give him Long life with good health,,, wiskid happy birthday to u, more grace to live amen
@Peter
Wizkid is a good man ..but his life is private that's why people thought its pride no ..its not only if u come closer .he also wishes Davido congratulations on his new born babe the day chioma gave birth to ifeanyi
@jato
you wish WIzKid happy birthday but him no feature u for him album….
WIzkid I think is time for u to show Davido some love and forget about these legend of a thing
we know u have done a lot in the Nigeria music industry
and u are not only the person that take our music global we have so many people in the industry that also did
happy birthday King Star Boy WIzkid
@Bazz
After una go say Davido get pride…Davido is humble and matured ok he doesn't see wizkid as a competition. rather he want him to shine with him… wizkid is the one
have pride and he sees Davido as a competition👌Obo is not the way u see him
@nelson
Davido,you are one ☝️ of its kind.your type is rarely to see.love your style of leaving.No egocentric,No sentiment,No pompous,No arrogance and always transparency in whatsoever that you does and that is what makes you unique among others.
video below :
What can you say to this?