A popular Nigerian female social media influencer with the name Bukola Wahab and twitter handle @shawttynatt, tweeted from her unverified Twitter account has lamented about her recent ordeal with a Nigerian Man, which brought her to the conclusion that Nigerians are indeed the worst set of people ever.
In the tweet which she posted at exact 5:31A.M, she emphasized how she created a social media group for a good course and purpose, but an unfortunate guy and a bastard according to her started dropping incessant adult videos on the group repeatedly, hence distracting the main objective why the group was created, obviously this act disturbed and annoyed to the extent that she had to use the word "Worst" to describe her fellow Nigerians.
In her exact words from the tweet, she said "Nigerians are the worse set of people, i created a group for a purpose and one omo ale joined just to drop porn. So many videos. I mean!!!!!!"
Many reactions trailed the post with a lot of people coming out to attest to this barbaric act, and how much they've also encountered such distasteful behavior in the past.
Below are shots of the twee and some reactions that followed: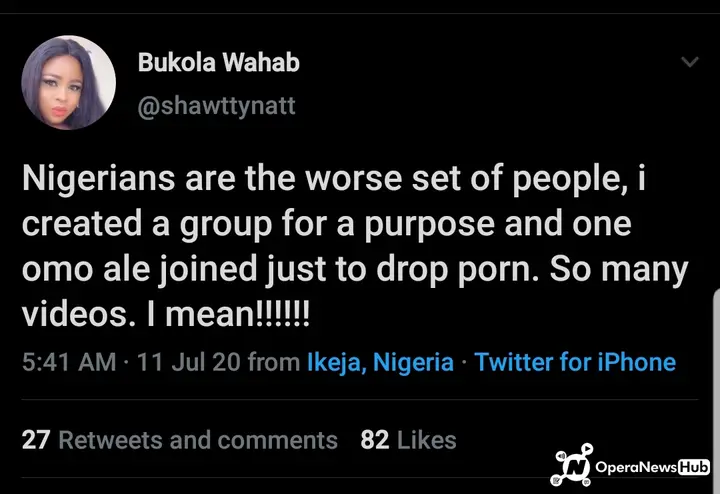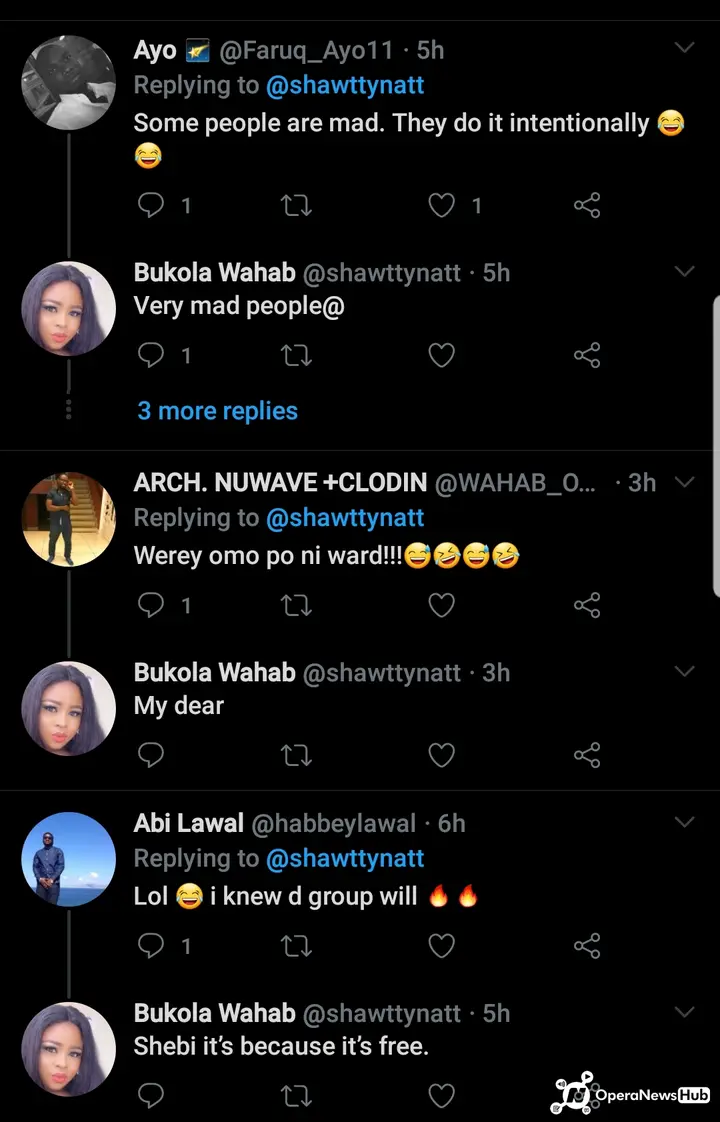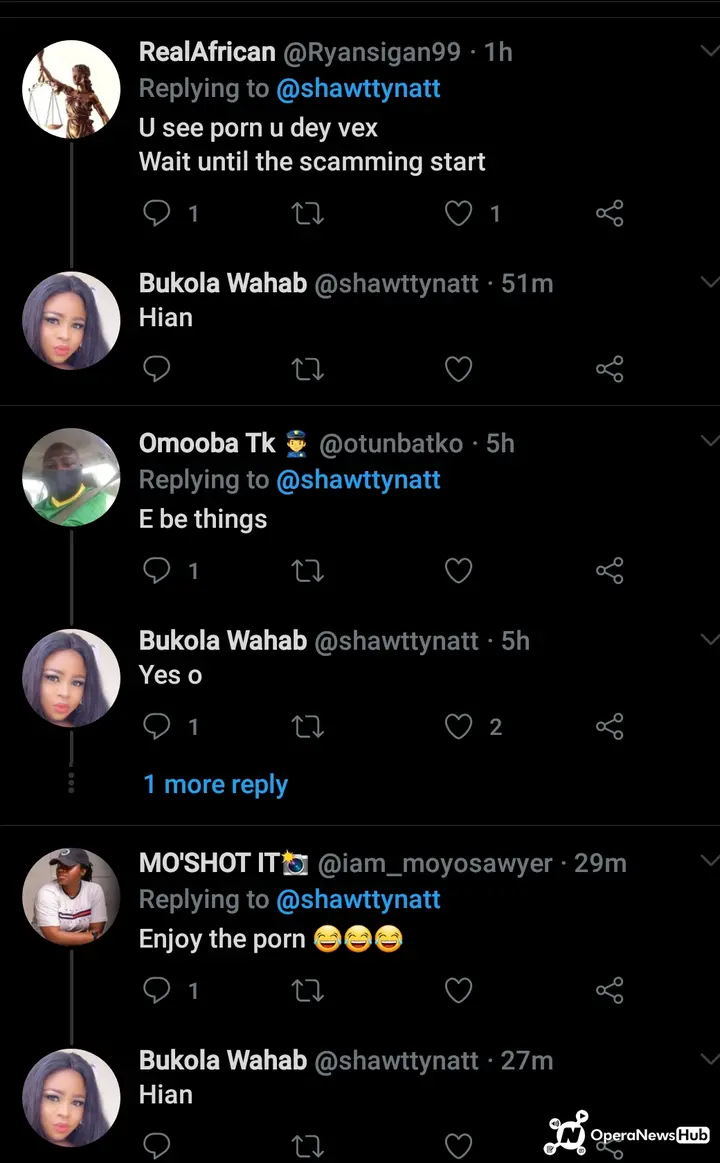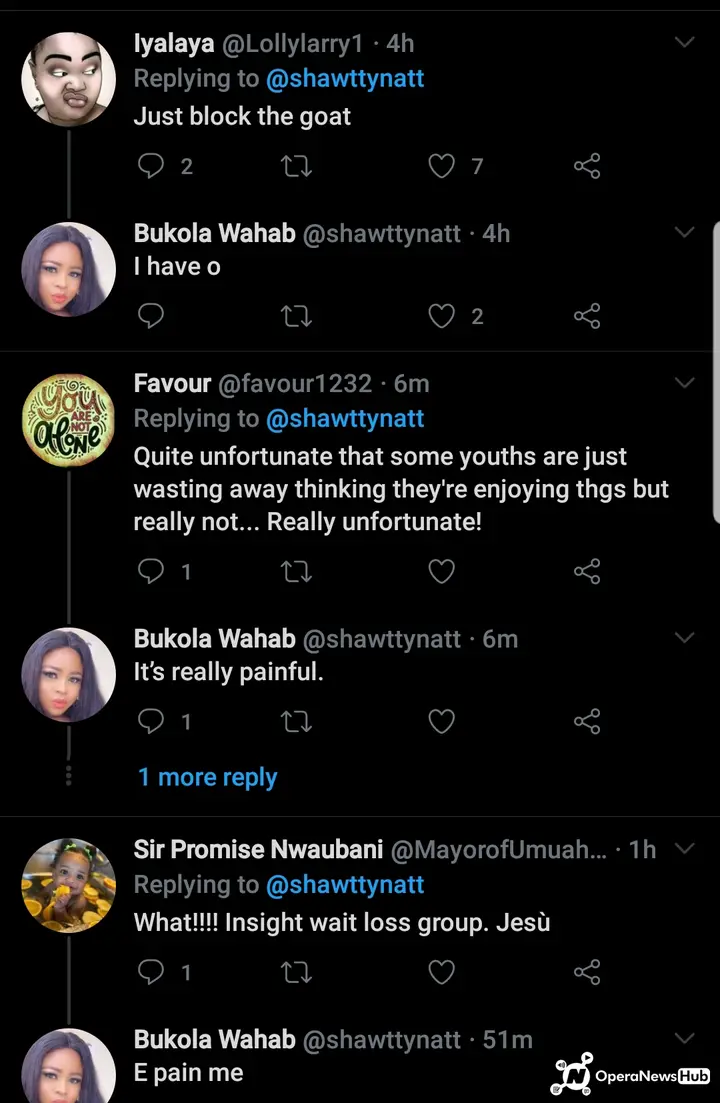 What can you say to this?