Man Wins N100k Bet After Carrying 50kg Bag of Cement Upstairs A Storey Building With teeth (video)
A video footage has went viral on the social media showing a man carrying 50kg bag of cements upstairs a storey building with teeth because of the 100k bet that was placed, the video footage sparked alot of controversy among Twitter users as some of them believe that what the man did was not just ordinary, and original man can't carry bag of cements upstairs with which sounds impossible.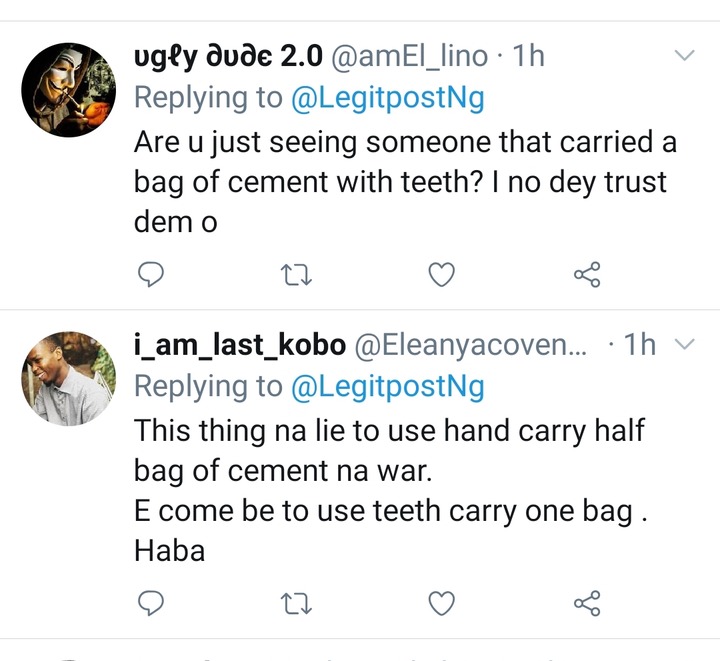 However, some people do believe, what the man did was never a scam neither did he apply diabolical means in carrying the 50kg bag of cements upstairs,the statement was made by a Twitter user who defended the man against the false belief that he used voodoo in carrying the bags of cement.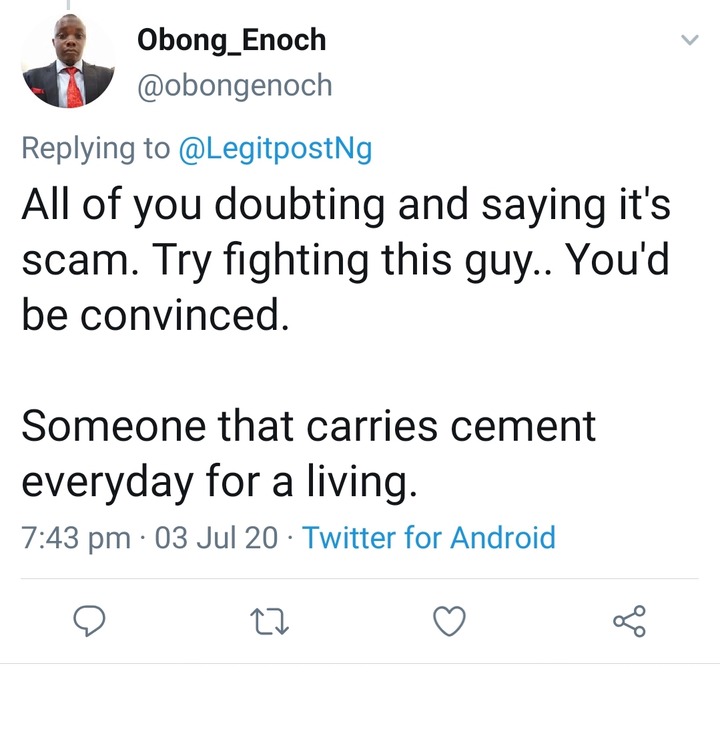 Watch video below :
What can you say to this?