Ex beautiful big brother NAIJA lady thelma, shocked social media users after she posted on her Twitter page outlining the condition required for any man that wanted to marry her must meet.
According to her, my hubby must pay my bride price twice because of am still a virgin, the statement left social media speechless as they wonder how possible could that be knowing her to be very much famous in Nigeria and she was among the Nigeria ladies that participated in the previous big brother NAIJA.
However, not all social media users did concurred to her statement as some make caricatures of her statement because it sounds unbelievable seeing a modern day lady at age 26 beautiful and atill remains a virgin.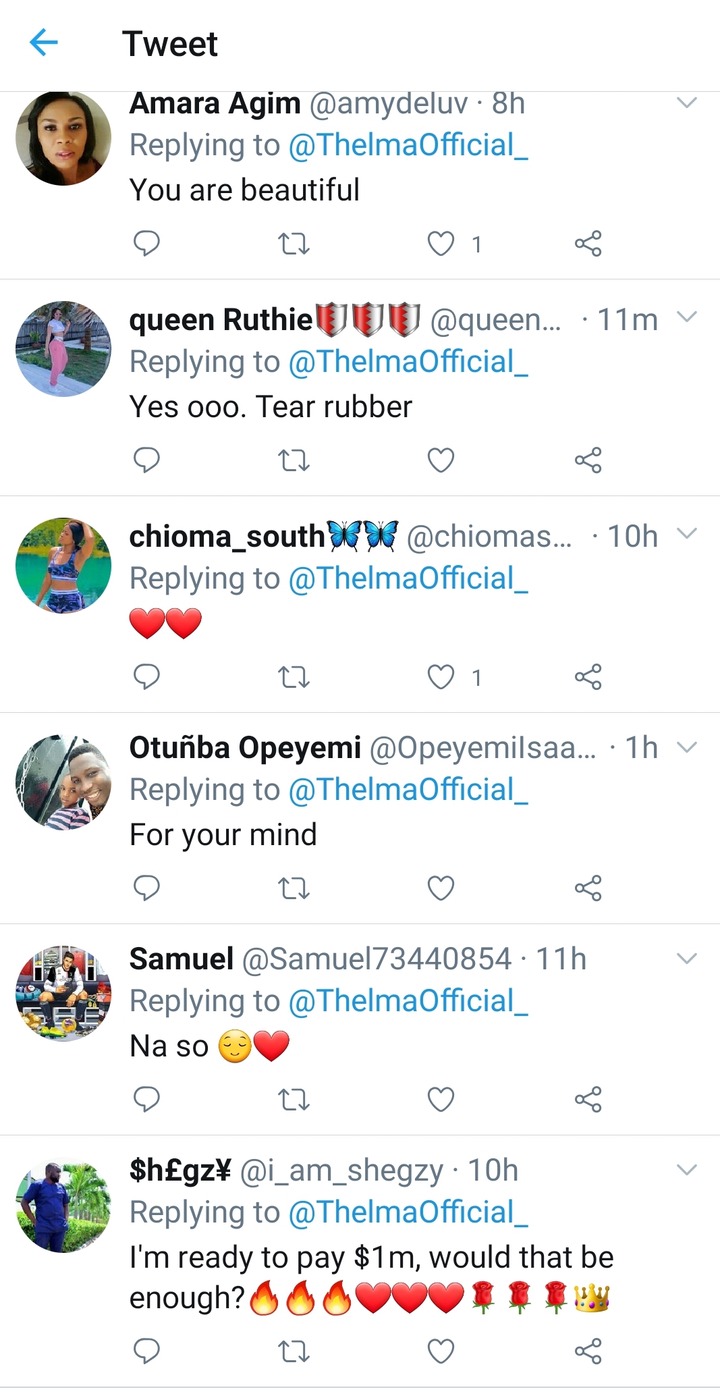 What can you say to this?