Michael Jackson finally vindicated after he was accused of molesting a 13yrs old boy by some racist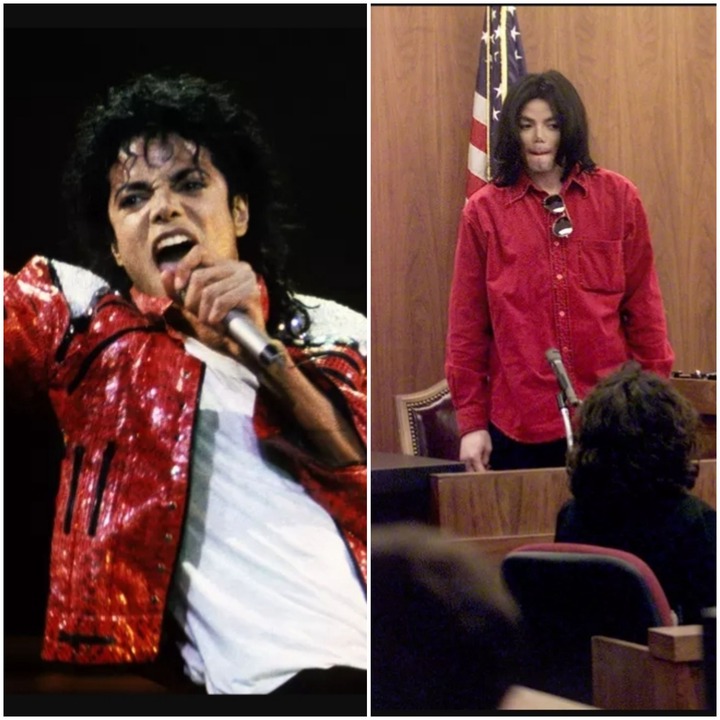 Michael Jackson fans jump in jubilation as rhe courts in United states of America finally vindicated Michael Jackson innocent after many years of holding allegations of molesting a young boy age years named Gavin Arvizo.
The late Michael Jackson was accused of child abuse in 2005 by some group of Americans who hated black people as they called Michael Jackson all cans of names following his allegations.
Michael Jackson case was a criminal case in 2005 held in Santa Barbara Superior Court, near the then-home of MJ's famed Neverland Ranch. The singer had been accused of molesting a young 13-year-old boy named Gavin Arvizo, by some group of Americans racist after they failed to bring down the reputation of Michael Jackson openly then they decided to label him a rapist as they cooke up story to back up their case.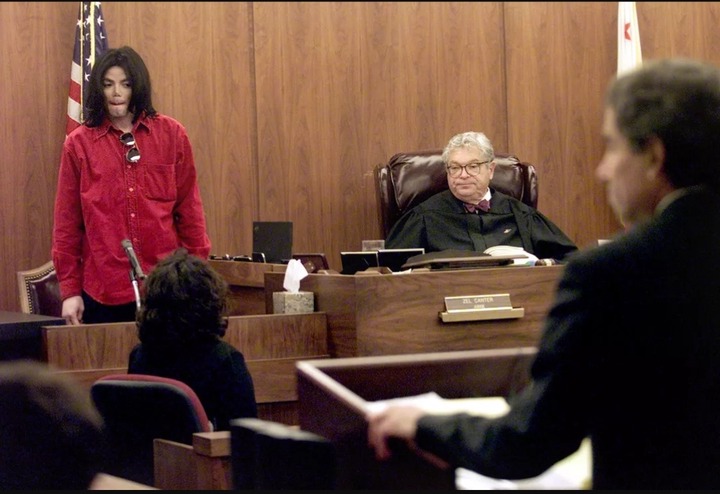 After many years of investigation concerning the allegations brought upon Michael Jackson, the court jas finally discovered that he was never guilty of what he was accused of as no evidence was provided.
Below are some comments made concerning the late Michael Jackson:
@gul
For those who didnt know that the term Wacko Jacko or Jacko is racist. Michael Jackson was openly called this in both British and American press. Yeah we see you and will call you out.
#MichaelJacksonVindicated
@jad
After Michael Jackson was unanimously found not guilty on every charge, the mom, who was the catalyst for the allegations, was arrested & charged with perjury/fraud. Imagine that.. the *real* criminal is exposed when they tried to frame an innocent man. #MichaelJacksonVindicated https://t.co/fG5uruBIlA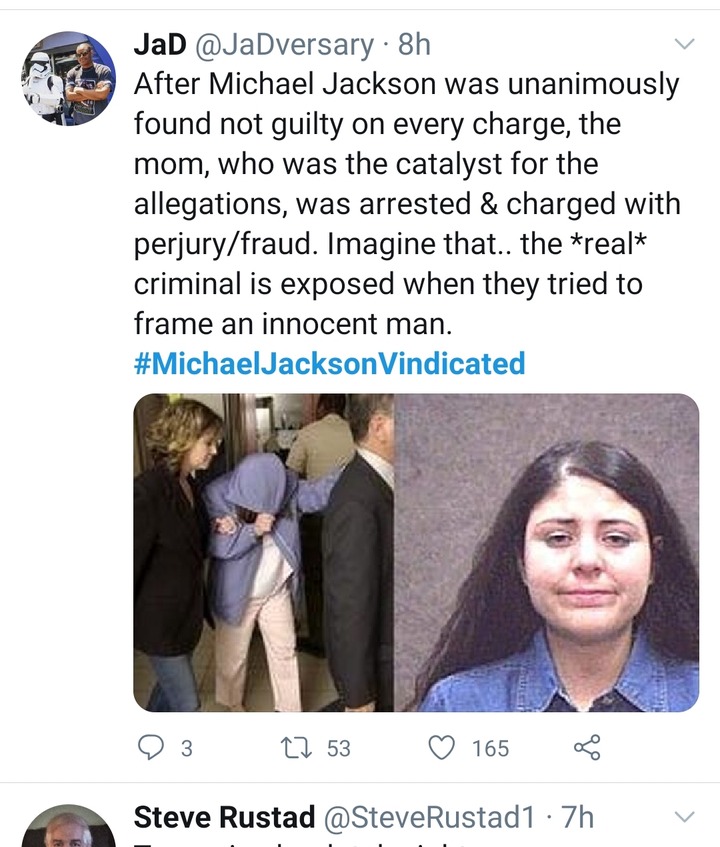 @Hasel
Do you know that Millions of people owe Michael Jackson an apology. After having delivered undisputable evidence of innocence, facts and truth for hours to educate you the masses it's time to let this man RIP. It's high time and long overdue like 27 yrs
#MichaelJacksonVindicated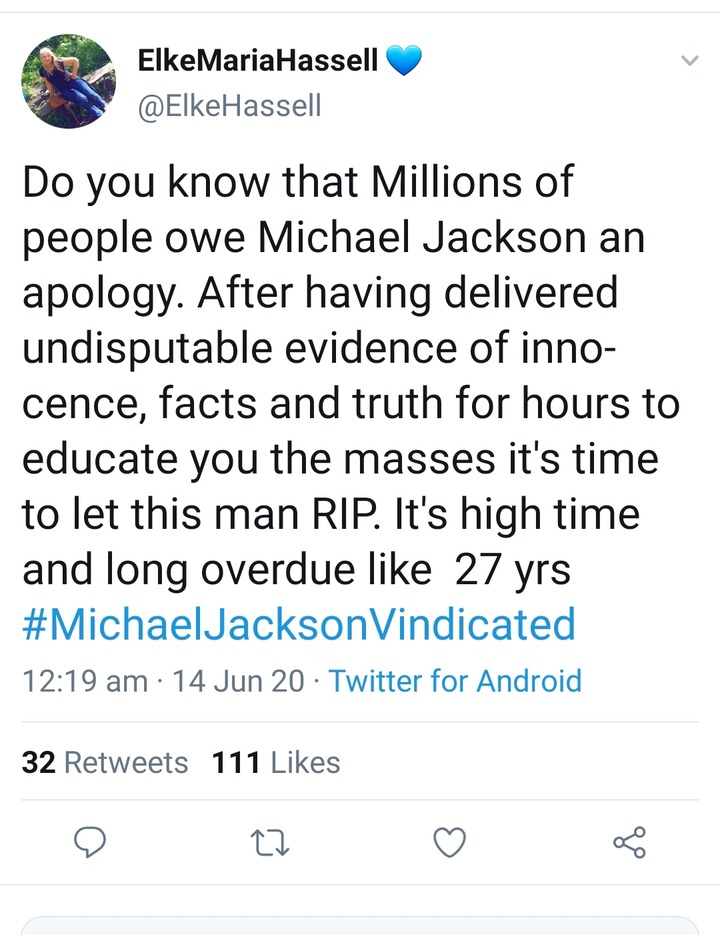 @Believe
#MichaelJacksonVindicated even men who never met Jackson accused him. A boy who never met him accused him. A woman who never met him accusing him.
How can anyone say no way Jackson would be falsely accused multiple times?
He was. https://t.co/zoC0YOfk6A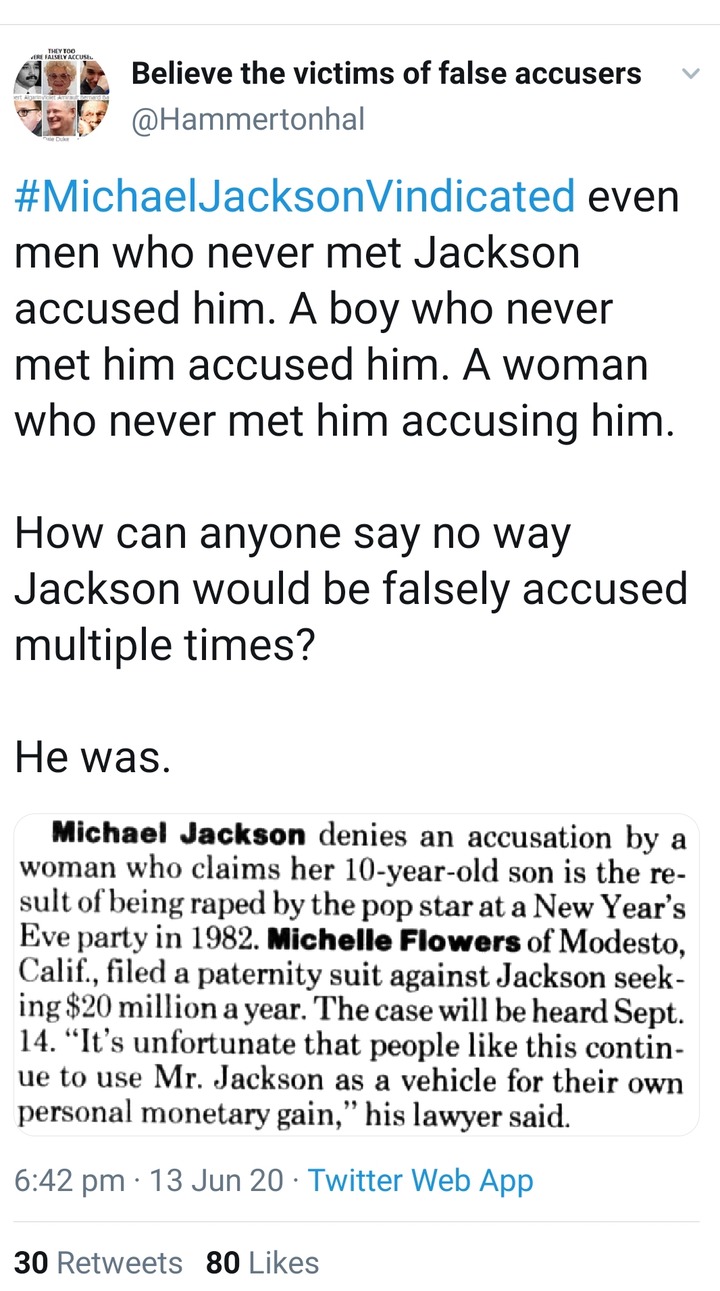 What can you say to this ?