I have killed more than 10 family members with my witchcraft -old woman confessed
The existence of witchcraft has been for a long time now, especially in Africa where people that practice witchcraft use it for the destruction of live instead of the good of people.
This is because the force and diabolical voodoo use in performing witchcraft over night are mainly meant for destruction not for good at all, some people mistake this simple act, that people that practice witchcraft tends to be good in some cases which is not true.
There is a common rumours that is spreading around Africans that people involving in the practice of witchcraft in western world uses it for the development of their country and the enhancement of the society, which I dont know if is true, because anything black magic or witchcraft is purely evil and not to be bargained with.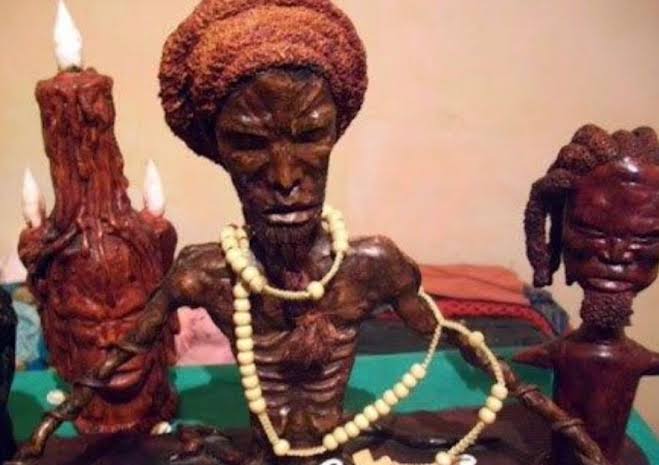 Africa is huge a continent filled with a diversity of various cultures and traditions throughout. There's many tribes who believe in different things and yet one thing remains a common factor in all, witchcraft.
Throughout the whole continent there isn't a country you won't find someone being accused of being a witch and practising witchcraft agains their community.
Despite the fact that, they don't announce it openly but secretly they do practice it for the destruction of humanity.
Also many many old people have also died in the hands of the community members accusing them of their misfortunes in life saying that they're witches.
Today we got a report on how an advance elderly woman confessed to the killing of more than 10 members in a family.
According to the report, the woman named Nyanga centenarian recently confessed to bewitching and killing more than 10 family members with witchcraft.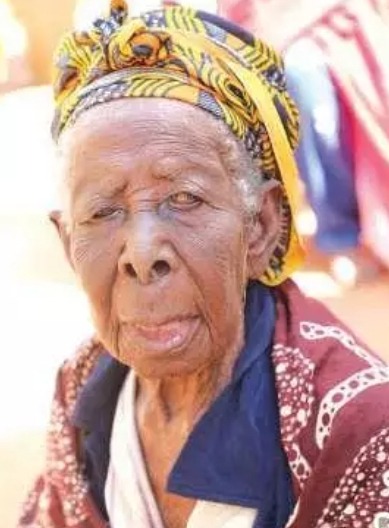 She said she has been doing it for a decades and on Monday finally visited a nearby hill to surrender her witchcraft paraphernalia.
Gogo Celepra Nyakwangwa of Saunyama Village was accompanied by popular Nyanga-based traditional healer, Sekuru Shingirai Mukotsanjera, her son Johannes Saunyama as well as the Nyakwangwa family for the process.
When asked the reason why she have to kill members of her family , Gogo Nyakwangwa, who can no longer stand by herself, said she has been killing her family members as vengeance for the livestock that was taken away from her by her siblings more than five decades ago
As her only son, I am relieved that she finally decided to surrender her paraphernalia. It was painful losing loved ones at such short intervals. We really hope that the storm is over now. Gogo had told us that once we burn the things, we will be safe. Several tsikamutandas came and failed to solve this," said Johannes.
Acting Chief Saunyama confirmed the development and said this might bring closure to the family's sad chapter of misfortunes.
"The Nyakwangwas were suffering. At least she decided to dispose of the paraphernalia before dying," said Chief Saunyama.
But there is one more outstanding demand.
Gogo Nyakwangwa wants some cattle as compensation for her seized livestock and the Nyakwangwas are expected to hand over four beasts to her anytime this week.
Wether or not you believe in witches, this 100 years old Gogo herself just confessed to being a witch.
Witchcraft has been known to be around for centuries, though it cannot be said where, how or when it began but people have been believing in it for a long time.
As of yet no one knows why the gogo decided to come out now to tell the truth but if she really was a witch then atleast she had retired from it.
The village chief thinks that it's because she is old and fears her time is near, so she wants to die with a clear conscience, that might be true but the Gogo still wants her cattle.
She ordered that she gets atleast Four beasts delivered to her anytime soon or the family will continue to suffer at her hands. Hopefully the family will give her what she wants
What can you say to this