I can't wait to give birth to a beautiful girl,so I can bang her when my wife is not around- boy say
The way evil is escalating and increase has caused the mind of people to generate evil thoughts and evil mindset.
The abomination that is going on I the world is unexplainable and unimaginable, back then in the old times, things were not like this before, as civilisation tends to take over the world people begins to be more civilised in devilish way and lifestyles.
You could imagine why things happens that has not been before it is because of the way people are now civilised in evil modern way.
I got the shock of my life after I read what a young boy posted on his Facebook account, the statement was so devastating and shocking, that got every one talking and wondering the can of world we are.
According to the boy, he said" I can not wait to give birth to a beautiful girl so I can sleep with her whe his wife is not around ""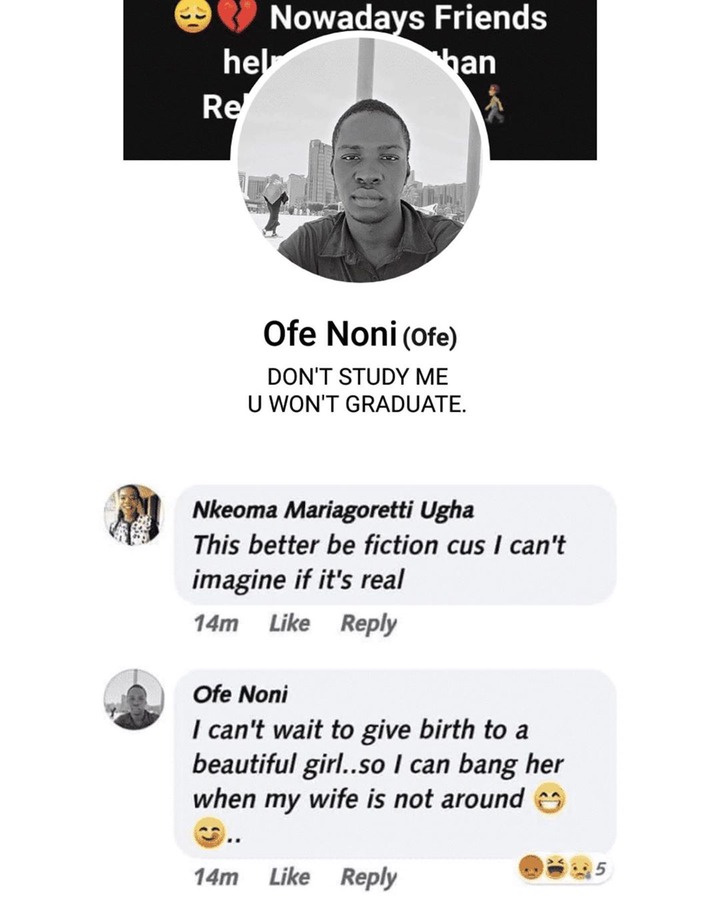 Can you tell what is coming out of a Normal human being mouths, so social media users even pray that God will never give him a girl because of what he said.
The world is coming to an end.
What can you say to this?