Lady went viral on the social media after subjecting her self into delusional statements while claiming to be a child of God.
The young lady named mercy Benjamin took to her Facebook account to blackmail a popular Pastor kumuyi the founder of deeper life bible church, the lady claimed that pastor kumuyi was responsible for her misfortune in life when she was attending his church.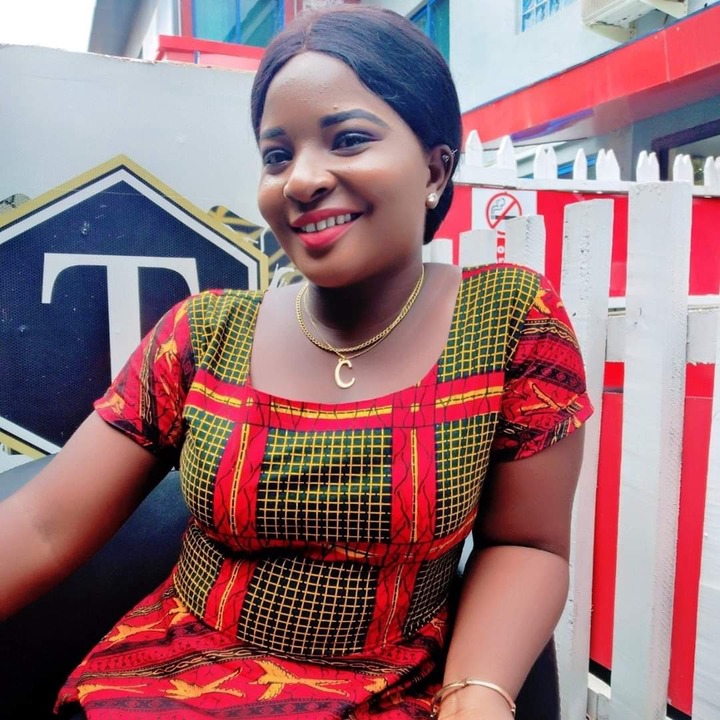 She then added that the pastor was not truly a man of God rather than a false preacher, her statement attracted alot of opinion, as some people concurred to her claim while other did not believe her.
After causing great controversy on the social media , the young lady posted again urging people to stop going to church every Sunday, that they should rest instead of going to church.
However, she did not just stop cajoling people to stop going to church, she made a statement that spark the head of Christian's.
According to her, blasphemy, she said Bible is a big fat lie, this statement prompt social media users to attack her by regarding her as a frustrated human being.
She posted below :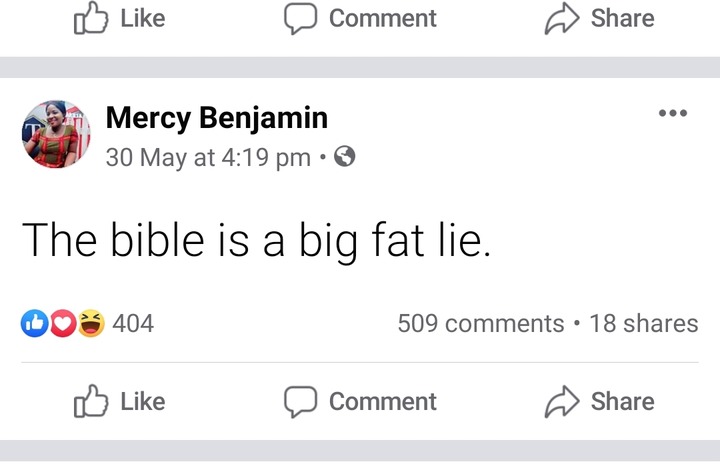 What can you say to this