Mr Tony is a very good and talented hunter who hails from Asaba in Delta state Nigeria. People call him a mysterious hunter because of his everyday catches.
Mr Tony doesn't need to go to the bush with a gun before he kills animals of his choice.
He can just walk in to the bush with a machete and the next thing you will see him with plenty animals.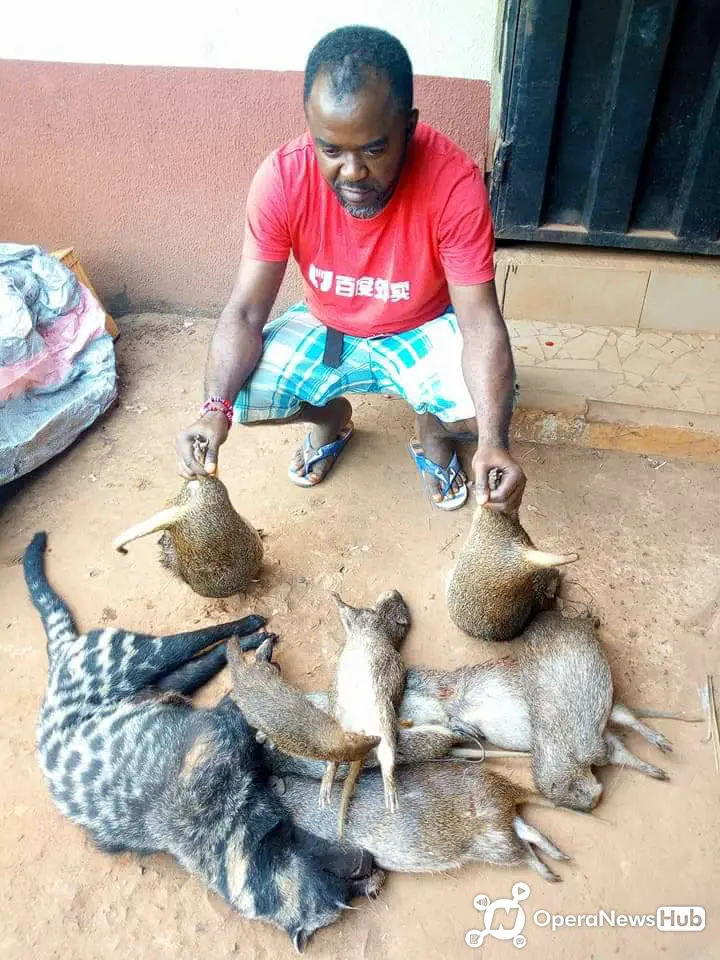 How Tony kills this animals is a mystery because he has never in a revealed his secret. Every morning he goes to the bush and returns with animals for his daily business. Tony is an expert in bush meat delicacy, he prepares them very well for customers to patronize. He prepares pepper soup, soup, dry meat, and roasted meat for customers.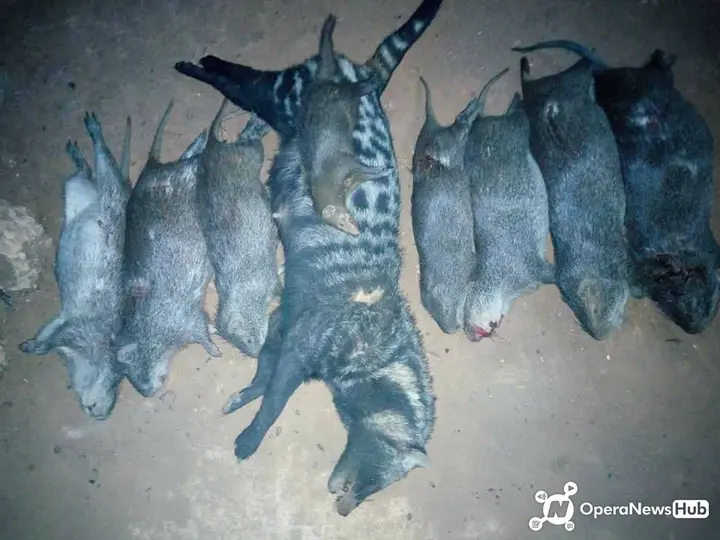 People keep wondering how he kill these animals everyday. He is very different from other hunters, some even say he is using chemicals to kill the animals.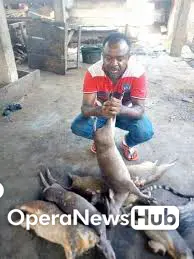 Mr Tony has this gift of mimicking animals with different voices. An eye witness said while he was in his farm few weeks ago, he heard the voice of an antelope. Only for him to trace the sound and saw Tony. Then he realized that Tony uses different patterns to kill his everyday animals for his business.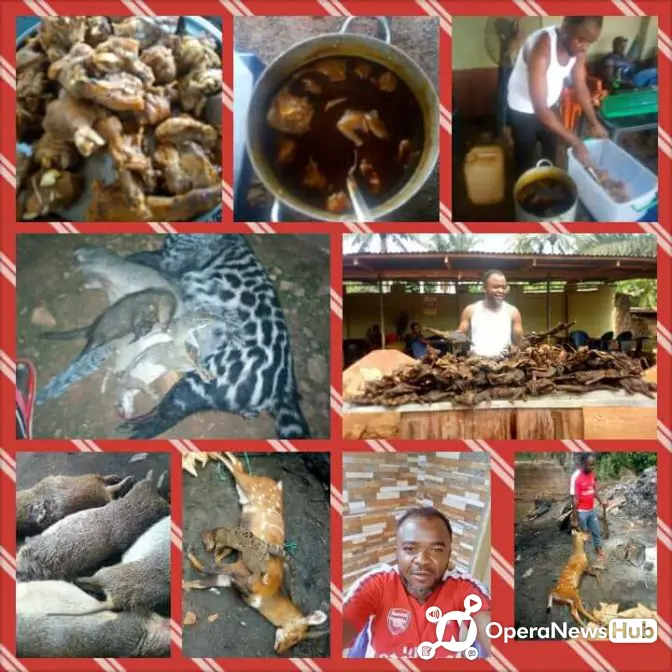 Mr Tony doesn't spare any animal that comes his way. He kills both big and small animals, even rats and rabbits. So most times people condemned the unnecessary killing of small animals for the sake of business. Mr Tony doesn't care about what people say, all he knows is his business must flourish.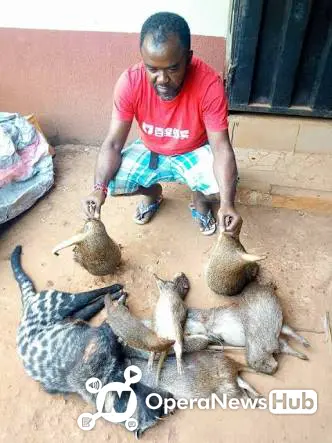 What's your opinion on this mysterious killing. Let's talk about it. Comment and share.
Source: operanewshub.com