Its not the act of smoking that kills, but the entrapment and not able to get out of it. That is the real killer, cause no man wants to be enslaved, imprisoned or chained to anything or anybody. Everyone knows what it feels like to be free and the more we seek that freedom, we kind of get entangled more and more.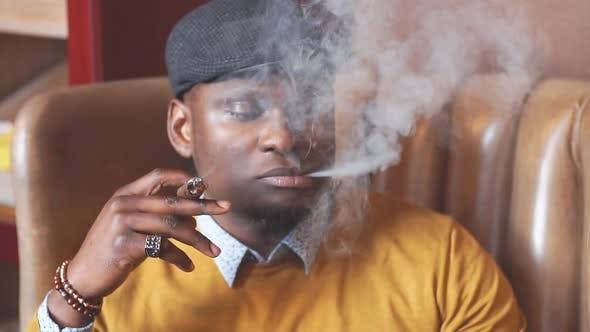 I have a good news today that will allow you the peace and freedom you seek, you can be a smoker, you can be a prostitute, you can be anything even a smuggler or an addict but its open to all and sundry who will just come into his gates with thanksgiving and praise.
These things are vices that chain us to our past, they allow the rage inside of us to boil higher and they set our anger level to the red alert warning. Many at times we seek to escape but the bounds are not even within our reach to unloosen or remove.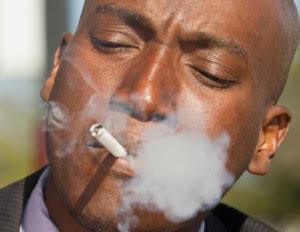 No man is saying you must be pure of Heart to receive the salvation of Christ but its the Holy spirit who will come within you after your salvation that will direct your ways. You can still smoke for a longer time after you are saved, you can still be an addict for far long after you are saved but it will not be with the consciousness of your spirit and as you venture into the acts, you will consciously be warning yourself against it and then it will come a time when you will not even understand the taste of tobacco, drugs, sex and others any more. You will see no reason for them at all in your life any more.
My God is a good God and he seeks your wants and desires most in all that you do. I did not quit smoking of my own accord but of God's great intervention and if you tell me you can, yes it could take a whole year, 10 years but your possibility to fall back is just a shift in that psychology that made you stop. But whatever is no longer in you through Christ Jesus, is gone forever.
Formulas are good and has proven effective in addiction but they always seems to run back when it gets worse but when the right spirit is put in you and you stop it because you know truly why you must stop it, then the spirit if it continues to upgrade your thinking and senses within, your life will be filled with a whole new perspective that the past cannot catch up with you ever again.
What can you say to this?