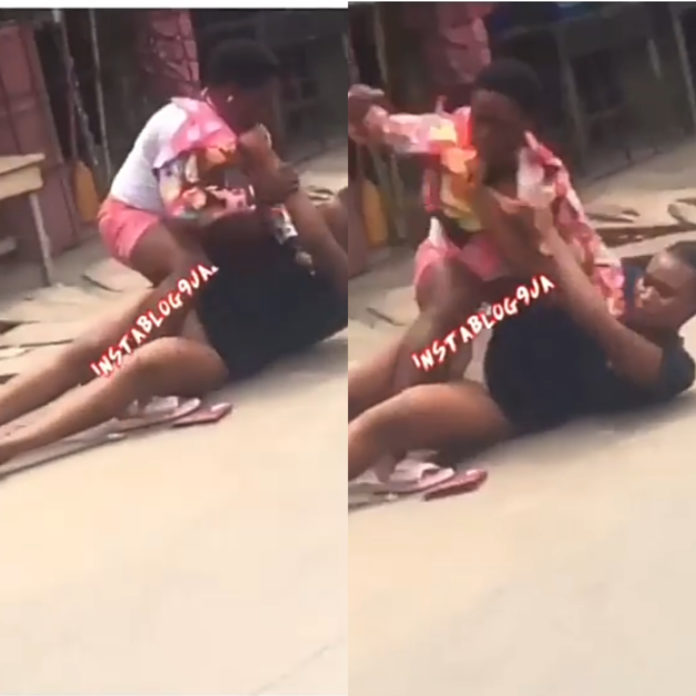 The problem cause by relationship of boyfriend and girlfriend, has been a serious issue to deal with.
Many lives has been lost as a result of broken relationship between a boy and a girl especially.
There has no been a definite means to put an end to such Crisis come from relationship, as experts has once said" the problem mostly in relationships is caused by infidelity most of the time speculatively.
Today we got a video of ladies fight over a guy in a street, according to the that was posted by an eyewitness.
The ladies were seen dragging and tearing each other clothes while fighting, several attempts made by people passing by to separate them never works , as they kept on fighting taking over the street.
Watch video below
What can you say to this?