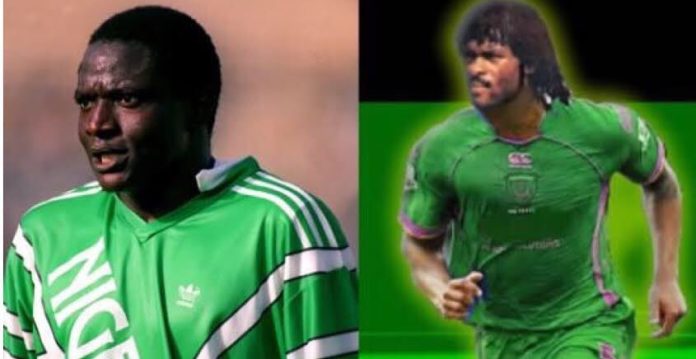 NNF place the Moms of late popular footballers, Okwaraji and Radhidi Yekini on monthly allowance of 30k
The late footballers did exploit for Nigeria football club, as they played with their lives.
Till date, the march played by Okwaraji during a tournament with India will be forever remember till date.
NNF posted below :
BALL The NFF ue @thenff In furtherance to, and in appreciation of, the recent pronouncement of the HM Sports @SundayDareSD to put the mothers of late ex-internationals Sam Okwaraji and Rashidi Yekini on a monthly stipend, the NFF has decided to support this noble initiative with a further monthly stipend of N30k to each of the two matriarchs.
In addition, the NFF will henceforth review the situation of surviving mothers of our ex-internationals that died in active service for the country and resolve what to do for them on monthly basis. @PinnickAmaju @ShehuDikko..
What can you say to this?