Hello Nollywood Lovers, Meet Angel Onyi Unigwe a fast Rising Nollywood Kid Actress taking over from Regina Daniels in both Beauty, Been smart, courageous and many more attributes or qualifications, Angel Onyi Unigwe kwon to has won awards is an Award Winning Actress, Dancer and Child Model, she was Born on June 27th, 2009, from Imo State, in the South Eastern Part of Nigeria.
Born also into a family of talented kids, which Her Elder Sister, Princess Chizzi Unigwe is an actress, a Model and an OAP, Her Twin Brother, Buchi Unigwe is also an Award Winning Child Actor, Onyi and her siblings are managed by 5 Starz Tallent Ville. A movie production company owned by their mother.
Angel Onyi Unigwe has acted in lots of Movie series in which she also had a role which she played in a movie called Tender Lies, A Mother's love, Three thieves, Full House.
Among others. such a smart and courageous acting, she is indeed talented and taking over from our famous well know actress Regina Daniels.
This talented young actress has featured in over 30 movies and has won three prestigious awards. Some of her awards include : Best Child Model 2014 at the Nigerian Model Achievers Award (NMAA) and Best Child Actor 2015 at the Best of Nollywood (BON).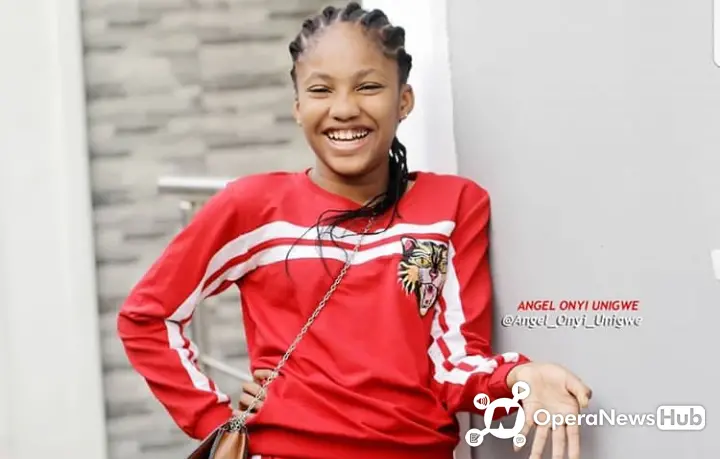 Angel-Onyi's career in the film industry had blossomed after her debut in the popular series titled 'Alison's Stand' in 2015, since then the Imo born award winning child actor and model has continued to warm various film audiences' heart in every performance she puts in films she makes appearance in also in 2019, she won the Child Actor of the Year awarf at the Intellects Giant Award. And she was also nominated for Best young Promising Award category at the just concluded Africa Movie Academy Award, which held in Lagos Nigeria.
See Beautiful Photos:
Drop Your Comments,