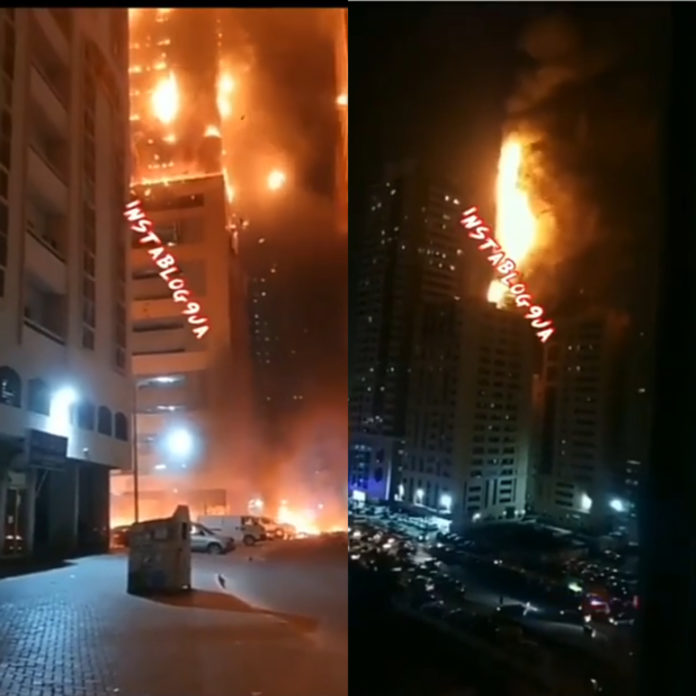 Massive fire broke out in a residential building in Sharjah's Al Nahda area on Tuesday night.
According to eyewitness accounts on social media, the 52-storey Abbco tower was completely engulfed in flames at one point.
The Sharjah Government Media Bureau said that seven people were injured in the incident and have been hospitalised.
The fire broke out at 9 PM and the emirate's Civil Defence units reached the scene within four minutes.
They immediately evacuated all the residents and brought the flames under control, according to a statement from the media bureau.
Watch video below