Covid-19: message to those who says the lockdown should be lifted
Nigeria man made a statement in the comments section of a post on facebook and I read through it, I felt like sharing it with you guys.
The article was about Nigeria protesting for the lifting of lock down, that they suffering from hunger.
He posted below :
It is a pity to those who says that the lockdown should be lifted, that they prefer dying of covid-19 instead hunger hmm I bet you, you never live to see your death around ur corner without pleading for life with mercy.
I wish you can meet one of those who were later rescued half dead after trying to commit suicide what they passed through.
Half bread is better than none oo, no body should wish to encounter such virus like corona because you will beg and plead for death to take u sharply but it won't come easy until it must have dealt with ur lungs and other sensitive parts of ur body.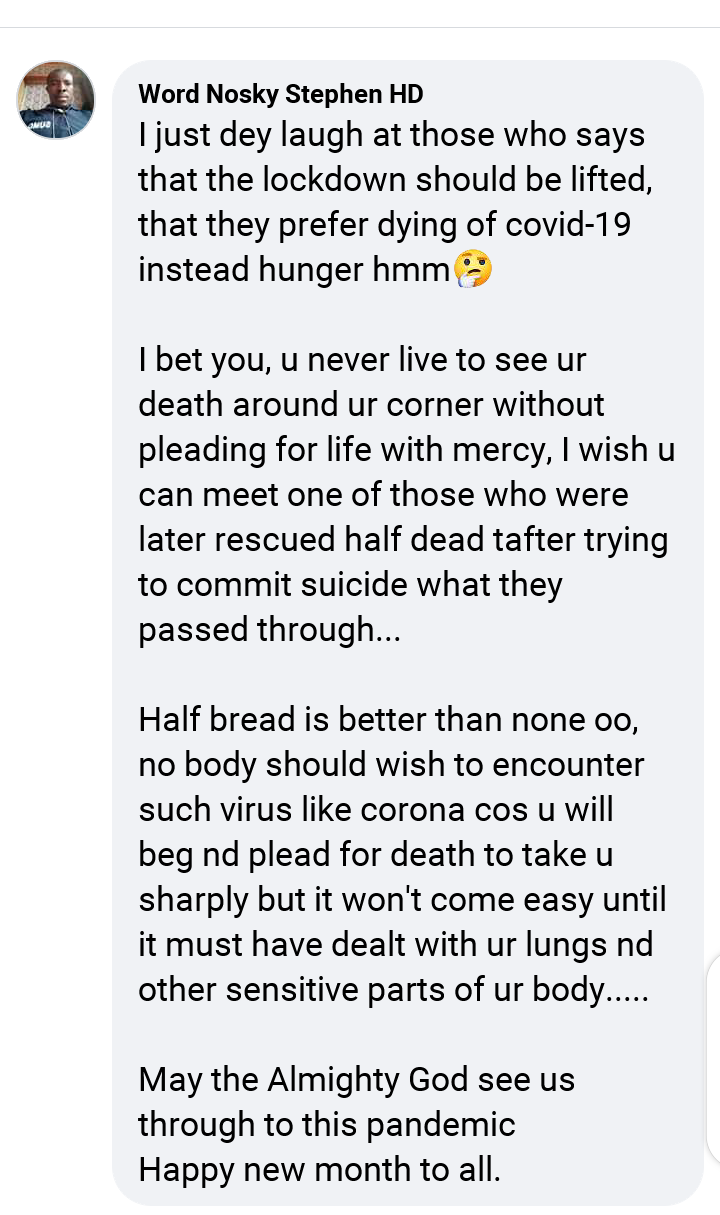 May the Almighty God see us through to this pandemic Happy new month