Newly Engaged man going to withdraw money to buy medicine for his pregnant fiancée killed by a soldier (video)
Engaged man going to withdraw money to buy medicine for his pregnant fiancée killed by a soldier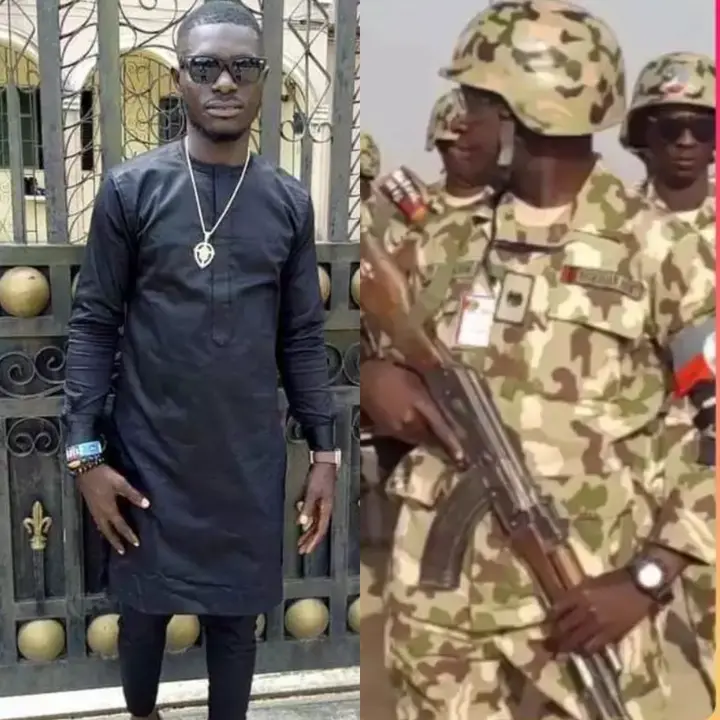 The victim (left)
Tragedy has struck in Delta state as a man was shot to death today by an officer of the Nigeria Army.
Tragedy struck after the yet to be identified victim defied the stay-at-home order of Delta state government.
The youngman left his home and was spotted outside in Warri area of the state where he met his untimely death to the bullet of an officer attached to the Nigeria Army.
The Delta state Governor Senator Ifeanyi Okowa had sometimes last week ordered for total lockdown of the state in order to contain the spread of the global Coronavirus pandemic popularly called, Covid-19.
In other to ensure compliance of citizens, the state government deployed men of the armed forces and other security agencies to the streets.
However, there have been reports of rights abuse by these law enforcement agents against citizens of the state and across the country. The killing of this young man marks a new twist in this issue.
We hope justice is done to the deceased.
Watch video below:
What can you say to this?
By http://www.daybreaknew.com.ng