Federal Government has begun payment of N20,000 conditional cash transfer to citizens in Kogi State and Rivers state, the payment in Kogi and Rivers state started today April 6, 2020.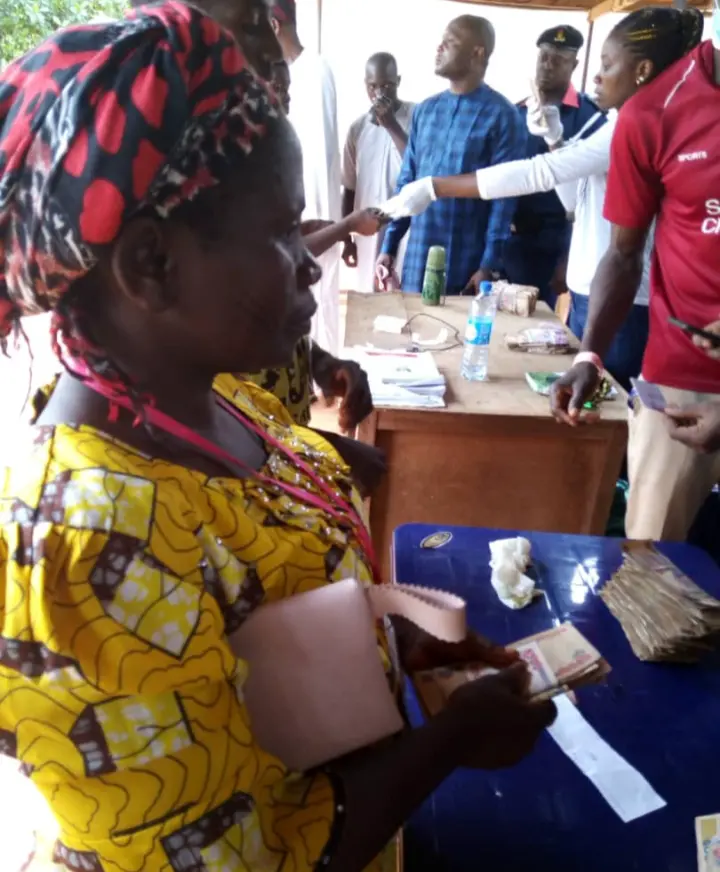 According to the mandate by President Muhammadu Buhari given to the Honorable Minister of Humanitarian affairs, Disaster Management and Social Development, Hajia Sadiya Umar Farouk, the Ministry has begun disbursement of funds in Kogi state.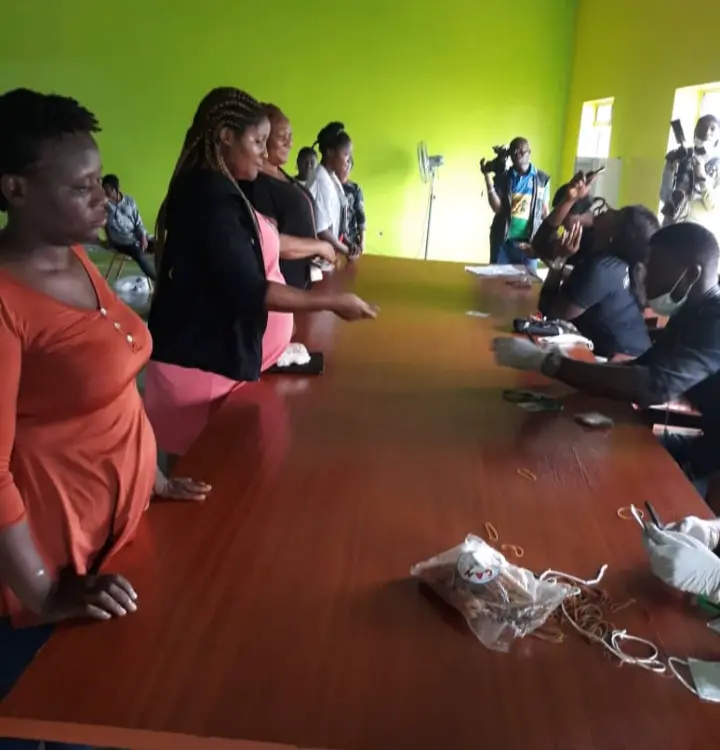 The conditional cash transfer payment which is targeted at the poor and vulnerable Nigerians under the National Social Register for Poor and Vulnerable Households was flagged of in Kwali Central pay point, Abuja on April 1, 2020 by the Honorable Minister, Hajia Sadiya Umar Farouk.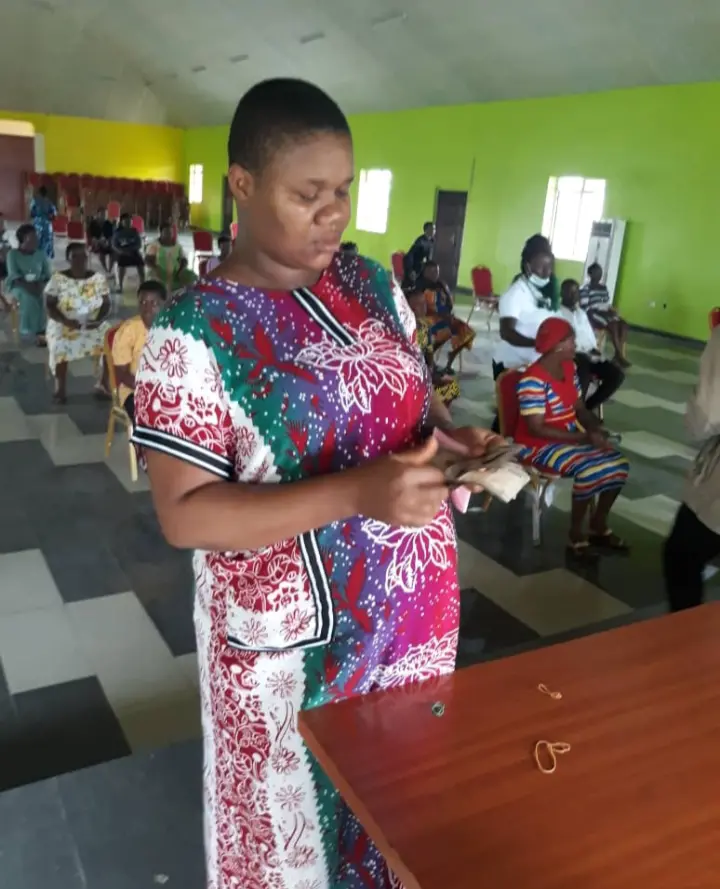 The payment has further been activated in several other states in Nigeria which include Nasarawa state, Sokoto state and Anambra State.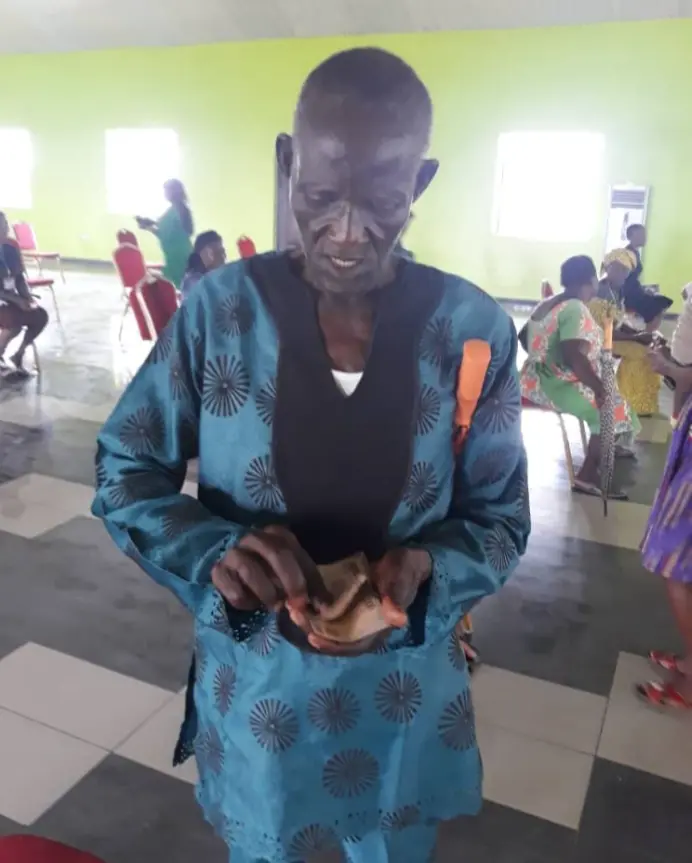 The collection point in Kogi state is Ofu Local Government Area, where the beneficiaries are lined in queue to receive their payment from the officials of National Social Safety Net Coordinating (NASSCO).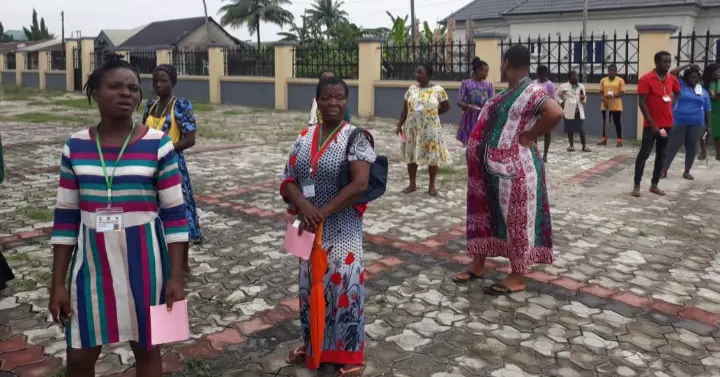 The Payment exercise is also ongoing at Okochiri Ward, Okirika Local Government Area, Rivers State.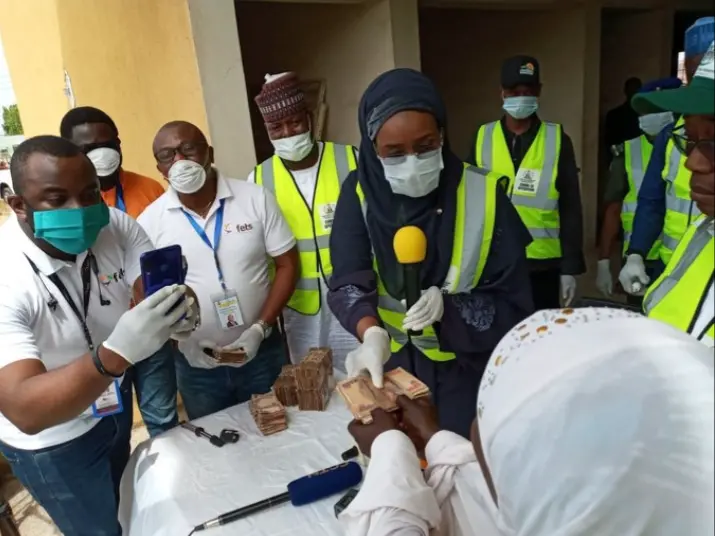 The beneficiaries are mostly elderly men and women and some people with physical disabilities.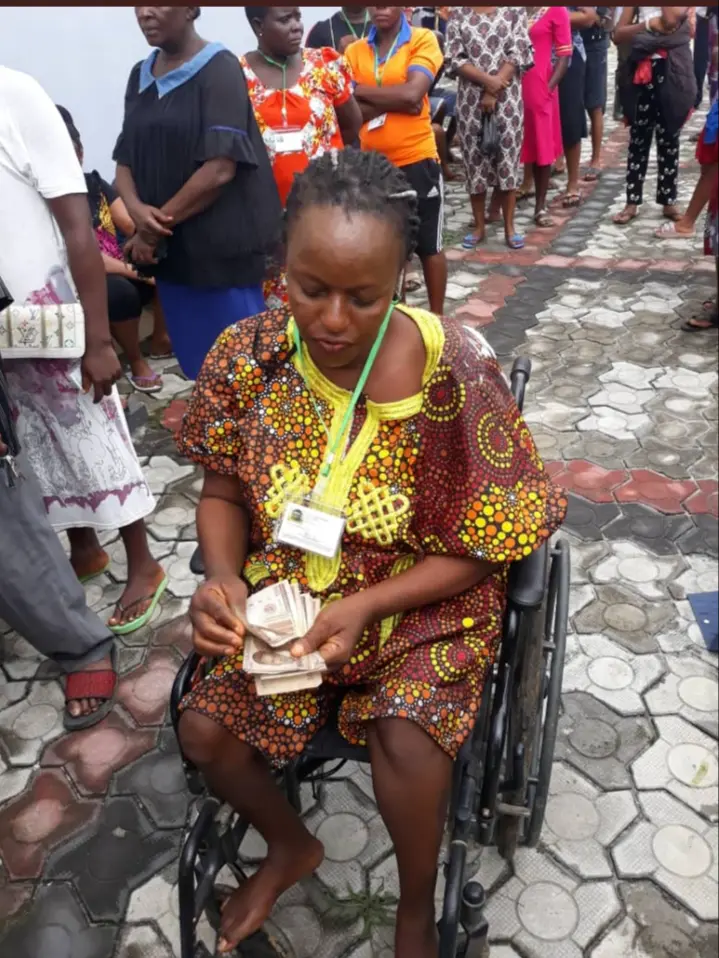 The beneficiaries in Kogi state could not hide their excitement after receiving their payment of N20,000 each.
President Muhammadu Buhari had directed that the conditional cash transfer payment be launched as a palliative measure to cushion the effect of lockdown order as a result of the coronavirus pandemic outbreak in Nigeria.